Pakistan vs West Indies: Misbah-ul-Haq, Younis Khan underline their value after another clinical win
How much longer can Misbah-ul-Haq keep going and is Younis Khan approaching the time when he calls it a day. Neither are young men, but they will be impossible to replace.
In the last 10 matches, across three formats, Pakistan have emerged victorious. The most recent was a comprehensive defeat of the West Indies in the second Test of their three match series. It was enough for them to claim a series win and it would be a brave gambler that bets on anything other than Pakistan making it a clean sweep when they play the West Indies in the final Test in Sharjah starting Sunday.
This match had none of the drama that saw the denouement of the first Test match in Dubai become something of a classic. From the moment that Pakistan won the toss and elected to bat the path of this match was set out. They put on 452 runs in 119.1 overs and that total represented something of an underachievement. When Younis Khan was gliding towards his 33rd Test hundred - a record for Pakistan - it looked if his team would post a first innings total in excess of 500 for the second match in a row.
He was batting with Misbah-ul-Haq who fell for 96, four away from his eleventh Test century. Between them they represent the beating heart of this Pakistan team. The granite like middle of a very talented whole. Without them Pakistan would be a shadow of the team that it has become – from the darkness of the 2010 spot-fixing scandal to erstwhile world number one side. It has been Younis and Misbah that have made that happen. With help of course, but it is impossible to imagine the things this team have achieved without these old lags at four and five in the batting order.
Younis is within touching distance of 10,000 Test runs. Despite the illustrious names that have gone before him in Pakistani cricket, none have scored as many runs as he has. His current total of 9612 Test runs puts him 13th on the all time run-making list. Of those that have 9000 Test runs or more only Kumar Sangakkara and Jacques Kallis have a better average than his 54.3. He is, without a hint of hyperbole or over-exaggeration, an all time great. People talk about him being underrated, but just as when that same sentence was uttered about Kallis, it isn't really true. There is no one that has an ounce of sense that really thinks that.
Misbah is just the cricketer that  you would most like to be. One that has a great deal of talent but took a while to make the most of it. A player that was called upon to lead when things were at there blackest, only to go and be more successful than any Pakistan captain in history.
No matter what measure you use to judge a batsman who leads his country, Misbah is out in front. He will lead Pakistan for the 49th time in the final Test of this series. A record. He has won 24 Tests as captain of Pakistan - the next best is Imran Khan and Javed Miandad with 14.
Most hundreds as a captain of Pakistan - Misbah. Most fifties as captain of Pakistan - Misbah. Most runs as captain of Pakistan - Misbah. And all of that while maintaining an average of 55.38 over 48 matches as leader.
When these two were together and Pakistan passed 300 late on Day one of this Test, 500 seemed like the minimum to be expected. When Younis fell before the close and Misbah departed early on Day two, it made that less likely. Not that 452 wasn't enough. It was always plenty.
The West Indies performance was insipid in their first innings. Dwayne Bravo looked pretty good for his innings of 43 which was ended by a quicker ball from Yasir Shah that saw him dismissed LBW on review. Marlon Samuels was going well enough until he fished at an outswinger from Rahat Ali that he edged to Sami Aslam at first slip. From then on it was just poor application and indifferent shot selection as the West Indies managed just 224 on a pitch that was still pretty flat.
Not that Pakistan's bowlers did not do well. There was some seriously classy seam and swing from Rahat and Sohail Khan. Yasir Shah claimed four wickets in that West Indies first innings, and six more in their second. But there was significantly more tame surrenders than belligerent fighting from a team that looks devoid of confidence far too often. There are reasons for that - excuses even - but it is still ugly to watch talented cricketers fail more than they succeed.
Misbah did not enforce the follow-on even though Pakistan were 228 runs in front, but he rarely does. There was no urgency with two full days left, and while the West Indies had not made a massive total it had taken 94.4 overs to bowl them out. Misbah's bowlers needed a rest.
67 overs of batting that set West Indies a target of 456 to win gave them just that and from then on claiming another 10 wickets for the win was a formality. Although the West Indies did much better second time around.
Brathwaite scored 67, Jermaine Blackwood fell for 95, just five runs short of his second Test hundred. There was a brief moment when Blackwood and Shai Hope were batting together where you thought that maybe the West Indies could push their second innings total past 400 and make it really interesting, but it was always a fevered dream of this pretty mundane match bursting into life.
The West Indies were all out for 322 and Pakistan were victorious by 133 runs. It was another clinical victory, even if it was not a thrilling one. Misbah and his team march on.
The real concern for Pakistan is how much longer the captain can keep going and whether Younis is approaching the time when he calls it a day. Neither are young men. They will be impossible to replace.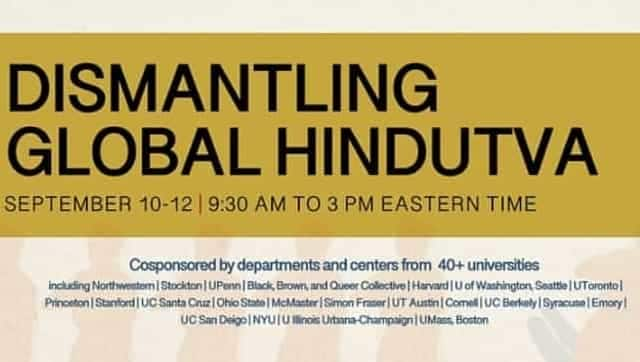 India
The Hindu dharma represents the world's most ancient continuously practised, indigenous spiritual and philosophical tradition
First Cricket News
Samuels, who played international cricket between 2000 and 2018, was charged by the ICC on behalf of the Emirates Cricket Board for breaching four elements of their T10 League anti-corruption code.
First Cricket News
Gaikwad batted through the innings to lift Chennai Super Kings from a precarious 7/3 to 156 for six as the IPL-14 resumed in the UAE after the first phase in India was suspended due to the COVID-19 pandemic in May.