OP Jaisha replies to AFI: Can't fight against authorities, but only God and I know the truth
OP Jaisha hit back at AFI's claims that she had refused to accept their offer of refreshments for her race in the Rio Olympics 2016, insisting that only 'God and she knew the truth'.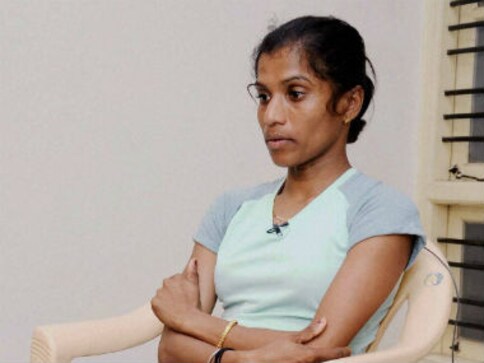 Indian distance runner OP Jaisha hit back at the Athletics Federation of India's (AFI) claims that she had refused to accept their offer of energy drinks and refreshments for her marathon race in the Rio Olympics 2016, insisting that only "God and she knew the truth", and that a proper investigation should be conducted into the matter.
According to a report on The Indian Express, the two-time Asian Games bronze winner responded to AFI's reply by saying that "she couldn't fight against the authorities, but only she and God knew the truth".
Jaisha, who returned to Bengaluru with mild fever along with two other distance runners after the conclusion of the Games, added that the authorities would have stuck to their story even if something graver than what occurred on the fateful day happened to her.
"How would the representatives of Athletics Federation of India know the truth if they were not even there? There are cameras everywhere now, they should check the cameras and they will get the answer.
"I cant fight against the government or AFI and win maybe, but God and I know the truth, and I owe that to sports. I am sure that had something grave happened to me, AFI would have still said that OP Jaisha didnt avail refreshment," Jaisha was quoted as saying according to the report.
Earlier, Jaisha claimed that there was not a single official present at the water and energy stations, which are placed at every 2.5km in the 42km race, due to which she had to rely on water from the Rio organiser stalls that are placed every 8km.
"It was very hot there. I ran in scorching heat. There was no water for us, neither recovery drinks nor food. Only once in 8 km did we get water (from Rio organisers) which did not help at all. All the countries had their stalls at every 2km but our country's stall was empty," said Jaisha who finished 89th in Rio Olympics women's marathon event with a below-par timing of 2:47:19," said the athlete.
Jaisha collapsed at the finish line after completing the race and had to be rushed to a hospital where her coach Nikolai Snesarev got into an altercation with one of doctors and ended up being detained for half a day by local police.
The AFI, on the other hand, said that it was she who refused to avail the option of having energy drinks.
"Each team is allowed to keep their own personalised drinks on the booths, marked in a colour as per the choice of the team and athlete. Accordingly, as per the rule, on the night ahead of women's marathon race, Indian team manager carried 16 empty bottles, eight each for Jaisha and Kavita Raut and visited the duo and their coach Nikolai Snesarev in their room," the AFI said in a statement.
With inputs from PTI
First Cricket News
Virat Kohli was dismissed for 33 by Roman Walker, who also dismissed Shardul Thakur later on.
Sports
Delhi High Court urged IOA to accommodate Tejaswin Shankar and four other athletes in the 2022 Commonwealth Games squad
Sports
AFI in its letter to Aldrin asked the long jumper to go above 8.10m during the trials in Patiala on 4 July in order to have a shot at World Championships selection.