Olympics 2016: Shot putter Inderjeet Singh brushes aside Zika virus fears in Rio
Indian shot put hopeful Inderjeet Singh just brushed Zika fears aside and said that it was unlikely to trouble the India's 100-plus contingent at the 2016 Olympics.
Mumbai: The dreaded Zika virus may be of serious concern to some taking part in next month's Rio Olympics, but Indian shot put hopeful Inderjeet Singh just brushed it aside and said on Friday that it was unlikely to trouble the country's 100-plus contingent at the Games.
"The whole world is coming there and Indians are very much fit for Zika virus. We need not worry about that. Our aim is to give our best there, Zika... Bika, we will take care of," he said here, eliciting peals of laughter from the audience at the felicitation function organised by his employers, Indian Oil Corporation.
Inderjeet, bronze medalist at the 2014 Asian Games in Incheon, wants his personal coach Pritam Singh, brother of two-time Olympian Shakti Singh, to accompany him and guide him at the Games.
"Preparations are good and in form. Yes, the only support I want from the government this time is, please send my coach Pritam Singh with me (to the Olympics). It will be very helpful if the personal coaches are there with the athletes.
"I need him at this stage. This time I need him with me," said Inderjeet, who is ranked number one in the country and Asia in shot put.
While agreeing to undergo dope tests, Inderjeet said the way they are done should not put pressure on players.
"This year, after coming from the US, I have been tested six times. The first time was in Delhi and after that six more times. It's blood test or urine test as they decide," said the athlete.
"Last year I had been tested on more than ten occasions. In the last one and a half months I have given samples five-six times. They have tested me at home. I have to give them my whereabouts.
"Yesterday I was planning to go and watch (Bollywood movie) 'Sultan' (with his girlfriend). We have to tell that also (to testers). It puts the athlete under pressure. I don't think this is right. The athlete can be tested when he goes for competition. I have not skipped any doping test. It's not good to put pressure on the athlete," he said.
"I am always available to be tested. At least inform one day before, but they say if we inform you will run away. I was in Bangalore for two days and both days I had given samples."
The 28-year-old athlete was candid to say even his career-best effort of 20.65 metres was not good enough for him to get a medal in Rio.
"My best performance is not that good to get me a medal in the Olympics, that's the truth. I will try my best to be in the finals and give my best. Olympic medal winners will be at 21-plus. Last year in most competitions, I have thrown 20.40, 20.50. I am keeping my fingers crossed."
Asked about his strong rivals he said, "Shot put competition will come mostly from Germany, US, Poland, Jamaica. I am Asia no. 1. My event is on the 18th - morning qualification and evening finals. I intend to leave on 10th of August."
Find latest and upcoming tech gadgets online on Tech2 Gadgets. Get technology news, gadgets reviews & ratings. Popular gadgets including laptop, tablet and mobile specifications, features, prices, comparison.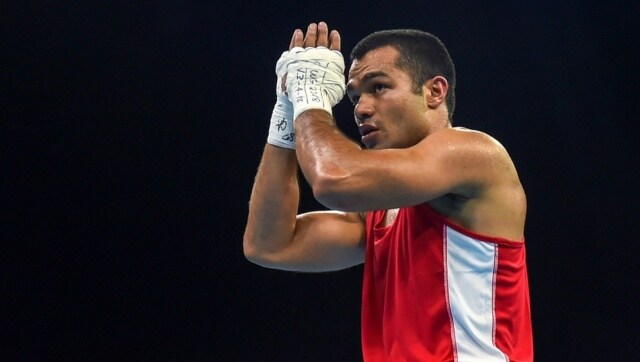 Sports
Less than a year away from his third Olympics, Vikas said he has never enjoyed boxing as much as he does now.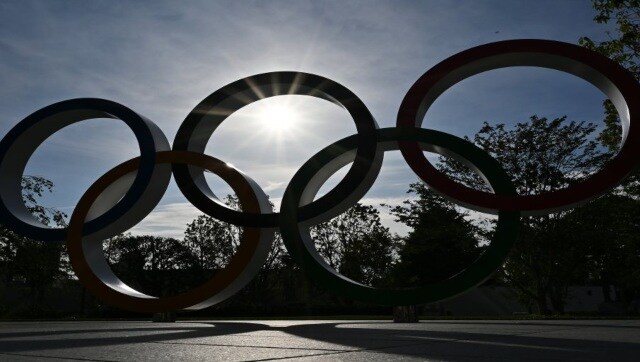 Sports
Japan has reported just over 1,000 deaths from COVID-19. Like the country, Tokyo has been largely spared, though new cases have been rising for the last few weeks.
Sports
The players and support staff, who will arrive in Bengaluru from various parts of the country and abroad, will undergo a two-week quarantine inside the campus before resuming training.