Olympics 2016: Meet the Indians who will play a vital role as volunteers in Rio
Besides the largest contingent of Indian athletes and officials so far, and a fairly large media in tow, there will be close to 100 Indian volunteers in Rio de Janeiro for the Olympics.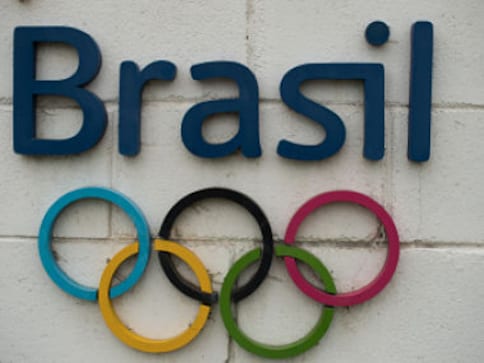 Besides the largest contingent of Indian athletes and officials so far, and a fairly large media in tow, there will be close to 100 Indian volunteers in Rio de Janeiro when the Olympic Games begin there on 5 August. These volunteers, hailing from diverse fields, have spent a fortune to be in the Brazilian city for the mega event.
"My family is sponsoring my trip and I am sure it will be an experience of a lifetime for me,'' says 20-year-old Aahuti Sejpal of Mumbai. A Psychology graduate from Jai Hind College, Sejpal feels now is the time to experience it all. "Five years down the line you never know where you will be,'' she adds. Sejpal is posted at the media centre and is excited about her assignment.
On the other extreme is Indira Mullick, a housewife from Kolkata. "My interest in Olympics grew when I watched the 1976 Montreal Games on TV. But I was not so lucky to go for any. I nearly went to London but had to cancel at the last moment. This time I am lucky as my husband has not only inspired me, but also financed me to go to Rio,'' she says.
One has always admired how young Europeans and Australians take the plunge and go on such trips. But these Indian volunteers are trendsetters. Some have even put their careers on hold to be able to be in Rio.
Shyam Datye from Mumbai was to join a lucrative job in June but he delayed it. "I requested my company to postpone my joining date so I could volunteer at the Olympics,'' he says. He has also self financed his trip to Brazil.
Some friends who went for the London Games in 2012 as volunteers inspired Datye. And ever since he has been itching to be in Rio. "I got in touch with the Rio team online and have applied for it almost two years ago. I am so happy that it has materialised,'' says Datye, who will be posted at the judo and fencing arenas.
Interestingly none of these volunteers are serious athlete. Sejpal used to swim and Datye plays tennis "but at the local club level.''
Apart from these three, there are three seasoned journalists also who will play the role of volunteers at the Rio Games.
Anasuya Mathur, a senior journalist with NDTV has already reached Rio. Mathur first tasted the Olympics when she covered the Games for her channel in Sydney in 2000. She went back to London as a volunteer and is now repeating the act at Rio. She will be one of the key officials at the Main Press Centre.
Like her, Hector Kumar was also a high profile journalist till he left Times Now just a few weeks ago. "What could have been a better option than Rio after such a hectic schedule,'' says Hector who was the man in command for Times Now shows and news bulletins. Hector has also covered the Doha Asian Games in 2006.
Then there is Prabhjot Singh, a well-known hockey correspondent who has covered several Olympic Games as a journalist. He just retired from The Tribune and this time, he will be around in a new role.
Volunteers have been integral to the success of the Olympic Games since they were first used during the 1948 Games in London. But as the Games grew in size, volunteers played a greater role in organisation of any Olympic Games. In 1992 Games at Barcelona, the volunteers were given an official status. At present, this voluntary element is seen as vital to the sustainability of the Games.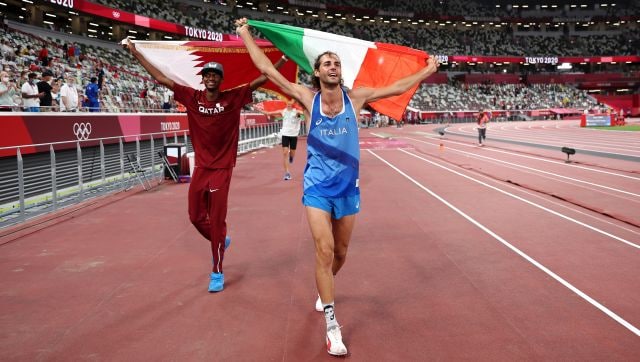 Sports
Italian Tamberi and Qatar's Barshim shared the high jump gold medal in one of the most extraordinary moments of the Tokyo Olympics last year.
Sports
Prakash made history by becoming the first Indian to breach the Games 'A' standard time, achieving the feat at the Sette Colli Trophy in Rome in 2021. Srihari Nataraj followed him soon after, achieving the 'A' qualifying time at the same event.
Sports
The World Cup qualifier between the two South American giants that was originally supposed to take place at Sao Paulo on 5 September was abandoned after Brazilian health officials stormed into the pitch seven minutes into the game