Olympic task force is a great idea, but let's not expect the govt to win medals for us
Simply throwing money won't ensure medals. If that was the case, UAE wouldn't have 'graced' the last spot among medal-winning nations and Ethiopia with 8 medals (including a gold) wouldn't have been among top-50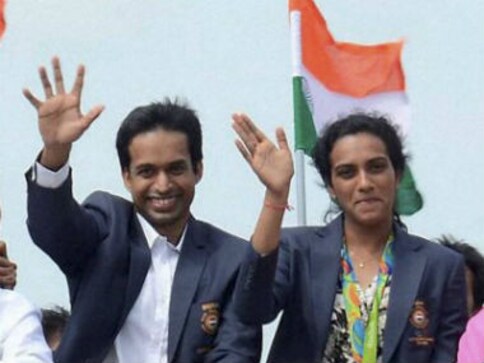 Prime Minister Narendra Modi's announcement that a special task force will be set up to create a blueprint for India in the next three editions of the Olympic Games is a welcome step. One look at the model followed by globally successful sporting nations will highlight the need for adopting result-oriented measures. However, and this cannot be stressed enough, unless we complement systemic changes with attitudinal transformations, success will continue to elude us. We will easily slip back into a collective ennui, smug in the belief that it is the sarkar's job alone to bring medals from global events.
If not, there is always the option of blaming the politicians.
But let's first look at what Modi has proposed. Alarmed no doubt by India's dismal show at Rio, the PM on Friday said in a statement that the task force will "prepare a comprehensive action plan for effective participation of Indian sportspersons in the next three Olympic games, 2020 (Tokyo), 2024 and 2028".
"It will prepare an overall strategy for sports facility, training, selection procedure and other related matters," and will comprise in-house experts and those from outside.
These are proactive, progressive suggestions. Some workable recommendations have also been put forward by experts in the field.
In a recent Times of India blog, for instance, commentator and columnist Ayaz Memon has argued in favour of scrapping the ministry of sports altogether, and integrating the discipline with health and education to tap India's demographic dividend. "A sports ministry is a failed idea, effective only in the most disciplined totalitarian systems," he wrote.
Interestingly, the need to link sport with education is an idea which the Prime Minister himself has long believed in. According to a report in Hindustan Times, Modi mentioned it during a speech at Pune's Ferguson College in 2013, when he was the Gujarat chief minister. "During Olympics, people often say despite its huge size, we don't get medals. Have we linked sports with our education system? Did we give enough opportunity to our youth? Believe me if you give our defence forces this responsibility and match the potential of the new recruits in interested sports and then train them properly, we will earn 5-7 medals even without much efforts. It requires vision!"
And vision we certainly need.
India has secured 67th spot in Rio Olympic Games medals tally, courtesy a bronze for wrestler Sakshi Malik and PV Sindhu's silver in badminton. That is bleak enough. But when adjusted for a country's population and gross domestic product (GDP) — as New Zealand Herald has mischievously done, India comes at the very last among the 87 nations to have won a medal in Rio. The website has divided India's population (1,326,801,000) with the number of medals won (2). If we calculate by GDP, the result is the same. If it's any consolation, Pakistan, with zero medals, has emerged as the biggest loser.
But should Pakistan be our model, or Great Britain which has won 27 gold medals to push the formidable China to third spot?
In the 1996 Atlanta Games, Britain won just one gold. It went into panic mode and literally started financing hundreds of projects each year from the National Lottery and Exchequer Fund. The result? Twenty years after Atlanta '96, it has claimed second spot with 67 medals, among which 27 are gold, 23 silver and 38 bronze medals. Britain's best-ever tally. Reports have emerged that each medal at the Games cost Britain £4,096,500 over the past four years.
Ergo? British citizens are ready to put money where their mouth is.
We should, however, be careful about drawing lessons from the British model. Neither can we afford that kind of money nor is it a fact that simply throwing paisa will ensure medals. If that was the case, UAE wouldn't have 'graced' the last spot among medal-winning nations and Ethiopia with eight medals (including a gold) wouldn't have been in the top-50.
So the point is, we need a rapid change in attitude to complement the much-needed systemic changes. But it is easier said than done. Just two examples are enough to underline our indifference and 'lack of sporting culture'. This phrase, incidentally, gets bandied around a lot. What exactly do we mean by 'lack sporting culture'?
In an old but ever-relevant column for BBC in 2004, noted Indian sportswriter Rohit Brijnath referred to an interview by Gordon Strachan, Scottish football manager and former Manchester United star. Rohit wrote, quoting Strachan: "…I went to a wee place called Coffs Harbour (a city on the north coast of New South Wales, Australia). It only has a 25,000 population but I sat there watching all these families gather on a Saturday morning for a triathlon weekend. Kids as young as 10 were doing the swimming and running.. all the way up to the full adult races. But it was all family orientated."
Now cast your mind to the morning jogs in the park or evening walks (if you do that at all) and think how many of those around you are middle-aged men and women/senior citizens fighting to stay in shape and how many are youngsters striving to improve their fitness (a point also made by Brijnath). It clearly shows that as a nation we Indians shy away from physical effort unless absolutely necessary. A culture of fitness is prerequisite to sporting excellence. We fail at the very first hurdle.
But there is more.
We lack the motivation to stay fit in our everyday lives. We don't push our wards to take up sport (except cricket, to some extent) because in our eyes it isn't a bread-winning vocation. And we prefer to stay in our little world of denial and castigate anyone who points a finger at us. British journalist Piers Morgan was harsh and provocative in his assessment of India's performance at Rio but he wasn't far from the truth.
The hoopla, mayhem and pandemonium that greeted Sakshi Malik, PV Sindhu once they returned home with netas fighting each other to exploit their sporting achievements for their political ends indicates not our love for sportspersons, rather the lack of it. Telengana and Andhra Pradesh, for instance, were found competing against each other over who can organise a bigger reception for Sindhu or offer more prize money. Her coach P Gopichand had to step in, saying "Sindhu belongs to India".
This isn't to grudge the prizes which Sindhu, Sakshi or Dipa Karmakar have rightfully earned. But to point out the perversion that there is little monetary help when our athletes need it the most and unbridled largesse when they become "achievers". Unless this changes, systemic changes won't bear fruit.
Sports
The wrestlers had expressed disappointment around the fact that they were not consulted before the formation of the oversight committee.
Sports
The wrestlers will meet the Sports minister again on Friday, according to government officials.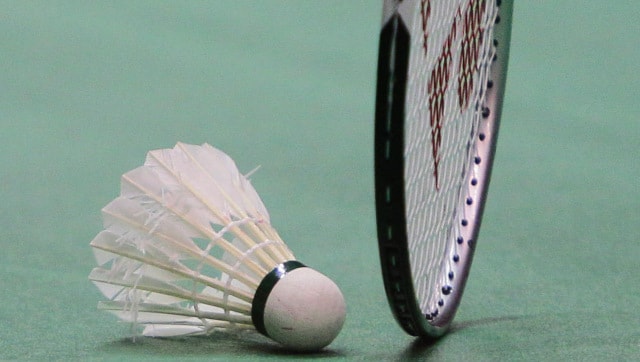 Badminton
'India is keen to host Sudirman Cup this year. We have written to BWF expressing our interest, we are expecting a positive response in a fortnight'