Oinam Bembem Devi's long wait for Arjuna Award nomination highlights all that is wrong with process
Oinam Bembem Devi's late nomination highlights the fact that the foundation of the Arjuna and Dronacharya Award itself is flawed to start off with.
It's that time of the year again in the world of sports. When millions of dollars are flung across Europe for the 'next big thing', putting even Uncle Scrooge to shame. When the Indian cricket team goes around doing their bit for charitable causes, playing pointless series against also-rans. And closer to home, when the annual whining over the Arjuna and Dronacharya awards gets underway.
The foundation of these two awards itself is flawed to start off with. When it comes to recommending the right candidate, it is a job left to each sports federation, which is usually ruled by the high handedness of some crooked, old folks. For all the instances in the past when athletes have been vocal about the wrongdoings of these dictatorial bodies, it is now payback time, as deserving candidates are left out on the whims and fancies of certain individuals. It leaves athletes and their coaches with little choice but to stake a claim to the prize by screaming out loud until it is noticed by the media, or by approaching the court of law to keep the judiciary engaged and entertained. A few dignified ones take to social media to vent their frustration, which is liked and shared until a similar post emerges next year.
Athletes work really hard; a few without any real support. So at times, it's not exactly the laurels that they're targeting but the prize money and job promotions that come alongside. Just consider the sheer number of candidates who think they should have been the one to receive the award, and this one has the potential to bag a prime time slot on reality TV. Picture this: an annual Arjuna award ceremony, where the nominations for each sport are announced. Then, the winner is declared by the jury, followed by an endless round of rabble rousing. Just imagine an impromptu mock fight between two wrestlers outside the ring, akin to the world of WWE, or picking a footballer via a penalty shootout to decide the final recipient of the award. This perhaps, could be a whole new dimension to the way sports is perceived and enjoyed in this wannabe sporting nation. For those who think this is improbable and an exaggeration at best, read on to understand the mockery behind the selection in recent times.
In 2015, Sania Mirza's Khel Ratna recommendation was challenged by HN Girisha — a silver medalist at the London Paralympics in 2012 — who filed a Public Interest Litigation opposing the tennis player's nomination. A couple of years ago too, there were reports of his name being considered for the same award, only for it to be handed over to trap shooter Ronjan Sodhi. This time around, he decided to make his voice heard, something he perhaps learnt from his predecessors, who were 'denied' just like him. While Girisha cribbed and moaned, Devendra Jhajharia became the first Paralympian to receive the Khel Ratna this year. Third time lucky for Girisha, perhaps?
Then there is the case of boxer Manoj Kumar, who demanded the award — haq se and in true Indian style. When denied an Arjuna in 2014, he was nice about it, gave the selection committee the benefit of doubt and stated that they had mistaken him for another drug-tainted Manoj Kumar. Nope, they said, you still don't deserve it. He then requested them to reconsider their decision and when that didn't seem to work, he landed in court to take what he thought was rightfully his. By the end of it all, it seemed like the opinion of the law mattered more than a panel of sportspersons, as Manoj had the last laugh and the Arjuna award in tow.
It's perplexing when one sits to analyse what a difficult task on hand it must be for a few former sportspersons to pick a deserving candidate. It must be a traumatising experience for them to realise that not only have their physical abilities waned on the field, but there are now folks even doubting their mental faculties. And should they be paid for working overtime, given that their work invariably goes beyond the initial selection each year?
The troublemakers aren't just restricted to the athletes. Last year, when Sakshi Malik won an Olympic bronze in Rio de Janeiro against all odds, her name was rightfully added on the Khel Ratna list at the last minute. It was then the turn of the bad boys to milk the situation, as two coaches — Kuldeep Malik and Mandeep Singh — raised their hands when asked who had trained the girl. Bah, that's nothing, said the Haryana government, who had had bigger problems to deal with and now heaved a silent sigh of relief. For only days earlier, they had received applications from four coaches, who were out to claim the Rs 10 lakh booty on offer for the man behind Sakshi's success. By the end of it, neither received the Dronacharya award due to a lack of clarity. And perhaps, the Haryana government had a little celebration over the money saved.
Ignorance is bliss, or so goes the adage, but some decisions are also baffling as is the case of Oinam Bembem Devi. The footballer donned the Indian jersey for two decades, inspiring a generation of girls to take to a sport that finds little support when it comes to the ladies. En route, she won two South Asian Games gold medals and was awarded the AIFF 'Woman Footballer of the Year' in 2001 and 2013. Over the years, there have been 24 winners in football until last year, of which only one has been awarded to a woman, Shanti Mullick. It gives you the impression of a champion men's team that has achieved success time and again. Yet, when you think of the major achievements in Indian football, chances are you probably won't get very far than bringing Maradona down for publicity gimmicks. Or running high-profile leagues on the strength of ageing legs.
After all this time, Devi has finally been awarded the Arjuna award this year. Perhaps, she should have just gone to court or made some noise like others have in the past.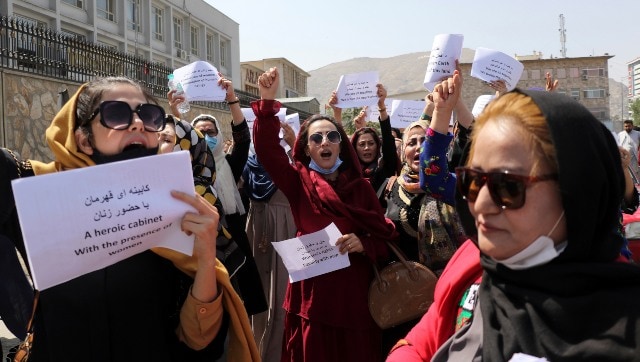 World
Recent controversial comments by Taliban leaders, like that of Hashimi, have exposed the Taliban's true nature as it ignores women, who make up half of the population of the war-torn country
Sports
Japan's first professional women's football league kicked off in upbeat mood on Sunday.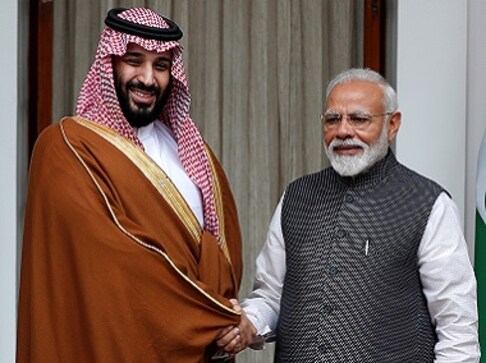 World
India's ties with Saudi Arabia, one of the world's leading oil producers and host to nearly three million Indians, have generally been on an upswing