Of shattered dreams and injustice: India's para-athletes lost after PCI suspension
On Friday, The International Paralympic Committee (IPC) suspended the Paralympic Committee of India (PCI) for an indefinite period due to 'individual conflicts at the national level between different groups and persons.'
Imagine, you train for years, put everything you have into the hope and dream of representing your country at the Olympics. You put in all your money, time, sweat, tears, and then you make it. Your dream is about to become a reality.
And then you discover that reality could be ripped from your hands and there is nothing you can do about it.
On Friday, The International Paralympic Committee (IPC) suspended the Paralympic Committee of India (PCI) for an indefinite period due to "individual conflicts at the national level between different groups and persons."
That means unless the Sporting Ministry and the PCI get it together, India's paralympians won't be able to represent their country at the 2016 Para-Olympic Games.
Deepa Malik, the 46-year-old silver medallist in the women's javelin throw at the Asian Games held last October, was sobbing on the phone when Firstpost spoke to her. "At the end of the day who loses out?" she asked. "I'm here to play, I've put my life into playing for my country and for what now? How many more chances will I get at another Olympics? Everytime I come close to an Olympics, we get suspended. Is this a joke? Is my hard work meaningless?"
Sadly, this situation is not something these athletes haven't experienced before. The PCI was suspended by the world body right before the 2012 London Olympics as well.
This time the association is being punished for a shocking case of official apathy at the National Para-Athletics Championships (March 20-22) in Ghaziabad. The differently-abled athletes participating in the event were put up at unfurnished and unhygienic accommodations, prompting the Sports Ministry to seek a report from the organisers.
Video footage from the national event showed the athletes crawling up staircases without any help, sleeping on the floor in cramped rooms -- sometimes even 10-12 people crushed into one room - and having unhygienic food served to them.
"For four years, we have worked with the chaotic situation of the PCI, and I'm exhausted-- both mentally and physically," Amit Kumar Saroha, who won the gold medal in discus throw at the Para-Asian Games told Firstpost.
"What am I supposed to do now? What am I training for? I've survived my accident, I've learnt to live with my disability and do something with it, and now for what? I will not be able to take part if the Ministry does not sort this out," he added.
If the IPC does not revoke the suspension, India's athletes will not be able to participate under the India flag, though they will be allowed to participate under the Olympic flag — but that offers little comfort.
"I want to participate under my tiranga," Sharad Kumar, gold medallist in the men's high jump and Para Asian champion, said. "I will try and participate at all cost, but it is my dream to represent my country at the Olympics."
Besides, the absence of a national sport federation means there will be no funding for the athletes and no training camps. If they want to compete in the Olympics, they must do so on their own.
This is in a country where the differently-abled already have it tough on a daily basis -- train stations typically do not have wheelchair access and we have sidewalks that are uneven and usually occupied by roadside shops. Buses are inaccessible without ramps – but these athletes still aspire to greatness. They strive to transcend their physical limitations, often against ludicrous odds.
But at this moment in time, they are all echoing the same thoughts: "Am I supposed to stop training now?"
They deserve so much better. Isn't it time we gave it to them?
Subscribe to Moneycontrol Pro at ₹499 for the first year. Use code PRO499. Limited period offer. *T&C apply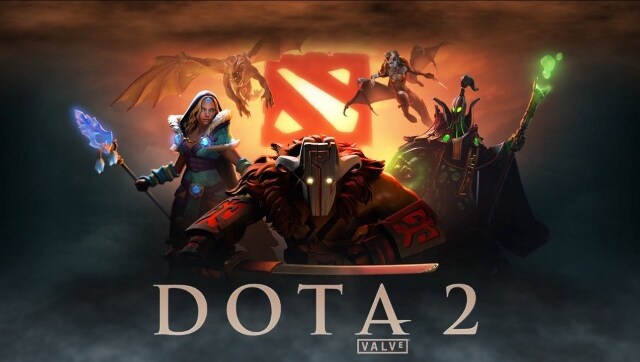 Sports
There are many kinds of copying within the world of gaming. The common scenarios include reworks for a game or modifications, sequels, games inspired by an older game, and in rare cases games that very closely resemble an older game.
Sports
Ledecky led by a half-pool length for most of the 30-lap race before touching in 15 minutes, 42.92 seconds. Ashley Twichell finished well back in second at 16:04.29.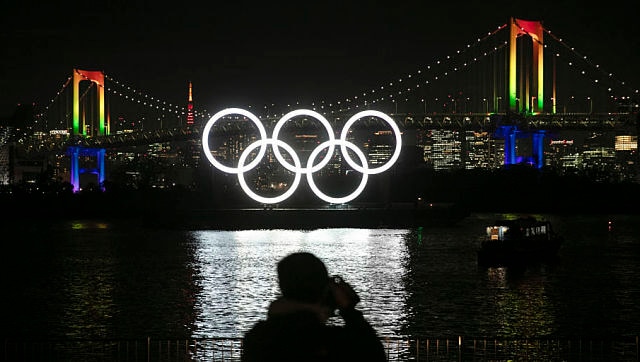 Sports
Japan's Prime Minister Yoshihide Suga sought understanding for a two-week extension he said will be the last.