Norway Chess 2018: Viswanathan Anand beats Sergey Karjakin in exciting last round; Fabiano Caruana takes title
Some hair-raising drama was witnessed in the final round of the Altibox Norway Chess 2018, where as many as four players were leading the tournament, with Viswanathan Anand at second.
Some hair-raising drama was witnessed in the final round of the Altibox Norway Chess 2018. Going into the grand finale, as many as four players were leading the tournament. India's Viswanathan Anand, after a loss in the penultimate round against Fabiano Caruana, had slipped down a spot and was chasing the leaders. His only chance, however, lied in winning his own game and hoping that all other leaders draw.
And his prayers seemed to have been answered; the games Magnus Carlsen against Maxime Vachier-Lagrave and Levon Aronian versus Hikaru Nakamura had finished in draws. In fact, Carlsen and Vachier-Lagrave drew in just 20 minutes!
Vachier-Lagrave said after the game that he hadn't expected Carlsen to play the Spanish as Vachier-Lagrave was one of Carlsen's seconds for the latter's world championship match against Sergey Karjakin. And while preparing for the match, the two had analysed several lines of the Spanish including the one played in the game.
"At the same time, considering the tournament and how I played so far, a draw is OK to finish the tournament and not to add any more injuries," Vachier-Lagrave added.
Carlsen, too, wasn't too thrilled with the outcome of the opening but also said he wasn't sure what to do. "I was very unsure of what to do. Basically I just decided in the car on the way here to play my normal stuff and see what happens. And as you could see, nothing happened," he said.
The Aronian-Nakamura duel lasted much longer than the Carlsen's game against Vachier-Lagrave, but was also quite a tepid one. Not to mention the result was the same. The two repeated a line of the Queen's Gambit that they had played at the London Chess Classic last year. Even though the line looks extremely sharp, it's known theory and results in dull equal positions. This game was no exception.
After the initial fireworks, a dead equal position was reached. The players did play until the first time control was reached but nothing spectacular happened before peace was signed.
As one might expect; this was just the silence before the storm. Two games remained and those two games were bloody battles in their own right!
Anand wasn't the only player to enter round nine with a loss in the previous round. His opponent, Karjakin, had also suffered a defeat against Nakamura in the previous round. In the finale, Karjakin threw all but the kitchen sink at Anand in an attempt to finish with a victory. In the 5.Bf4 Queen's Gambit, Karjakin castled on the queenside and induced some extremely sharp complications in the ensuing middle game. On his 17th move, Anand gave up a pawn to keep things under control and had sufficient compensation.
But Karjakin was in no mood to stop. Using all of his firepower, he went straight for the black king, leaving his rook en prise in the process. With his queen, knight and bishop pointing at the black king, and of course with 'Harry, the h-pawn' about to roll down the board, it sure looked scary. Anand did not touch the offered rook but sought counterplay against Karjakin's king instead.
On his 25th turn Anand setup a sly little trap to lure Karjakin into thrusting his h-pawn forward. "You always have to assume that Vishy has a trick up his sleeve. He is such a fox!" remarked Aronian, who was observing the game from the commentary room. And Karjakin, in his hyper aggressive mode, plunged right in with his rook pawn but soon realized he had fallen for a nasty trap. Karjakin tried keeping the damage to a minimum and ended up being down a pawn at the end of the sequence. More importantly, his attack had fizzled out. Soon he dropped another pawn and resigned.
This was a huge moment in the round. If, at this point, Caruana and Wesley So had drawn their game, there was to be a playoff between five players: Carlsen, Caruana, So, Nakamura and Anand. A five-player playoff would really have been something unprecedented; this would have meant half the field would be left fighting for the first place after a full round robin tournament!
But even if that was to happen, it would be post a full-blooded battle between the two Americans, Caruana and So. The two had been exchanging blows from the word go in their game. Here again, both sides castled on opposite wings and stormed at the enemy monarch with full vigour in the middlegame. It was a very complex position but Caruana, who had the white pieces, seemed to have an edge when the following position was reached.
Here white's queen, in conjunction with the far advanced pawns, looks particularly threatening against the black king. However, Black can still hold on. But So, who was playing black, decided to go for broke here. Giving up two pawns, he broke into white's position with his rooks. Caruana was short of time around this point and, perhaps, this is was So's way of making Caruana spend more time thinking, and thereby build pressure. But the tactics just didn't seem to be working in his favour.
However, on his 40th turn, Caruana gave up all of his advantage, allowing So a startling sequence of moves that ended in perpetual checks. And So, on the last move of the time control, played the best move in the position giving up his rook. The time control was now reached, both players got another 50 minutes to make their moves. It was time to take a breather and think about the position afresh. Unfortunately, So made one more move before doing this. And this turned out to be a careless blunder. Seven moves later, So was forced to resign. With this victory, Caruana became the champion of the 2018 Altibox Norway Chess.
After the game Caruana said, "I'm thrilled. It's actually my first time winning here. I played here many times but never managed to even make a plus score. I think it's a big deal; it's not often that you win a tournament with all the top players in the world."
Caruana is scheduled to play Carlsen for the world champioinship title in November, this year. With that in mind this is a big win for Caruana, who has won ahead of Carlsen at a super tournament for the second time in a row. His first win came at the Grenke Chess Classic in April this year.
Anand also deserves applause for his run in the tournament. If one were to discount his loss against Caruana in the previous round, Anand played some brilliant chess in Norway. Also, this is the strongest chess tournament in the world currently and finishing joint second here, where Anand was the bottom-most seed, is quite commendable. Along with his joint second place in the tournament, Anand also earned 9 rating points with which he has jumped two places in the world ranking list. He is now ranked 11th in the world.
Aditya Pai is an editor at ChessBase India
Sports
The ministry said a new vaccine pass, approved by the French parliament on Sunday, "applies to everyone, to volunteers and to elite sportspeople, including those coming from abroad, until further notice."
Sports
Top seed Sindhu, a former world champion, took 36 minutes to get the better of 21-year-old Chaliha 21-7 21-18 and set up a last-four clash with Thailand's Supanida Katethong, seeded sixth.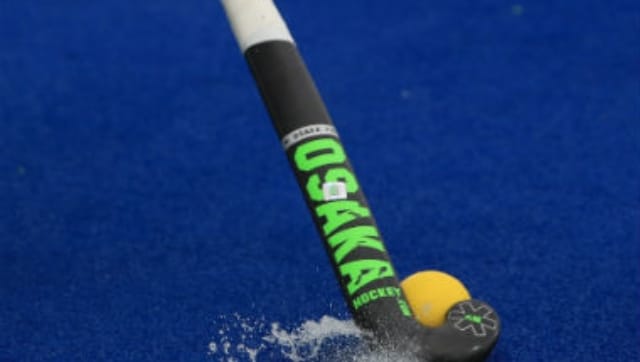 Sports
The move to cancel the FIH Indoor World Cup was made on the basis of the current health situation in Belgium amid the COVID-19 pandemic and after extensive consultations and recommendations from all competent authorities in the country.