No independent watchdog; FIFA fails to usher in bold reforms as new president Infantino takes over
There is no sign of an independent watchdog that has been widely demanded as the only way to solve FIFA corruption crisis.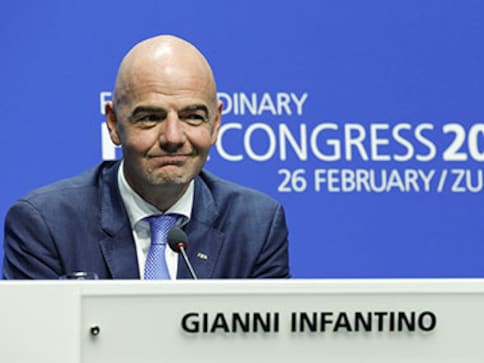 Zurich: New FIFA supremo Gianni Infantino faces a major battle to overcome the doubts of sponsors and critics that corruption-tainted world football is serious about reform.
With the governing body admitting that it faces a $550 million revenue shortfall for 2015-2018, the new regime is under pressure to act fast to reassure its backers.
Reforms passed by the FIFA congress in Zurich on Friday were welcomed only as a useful start.
Changes have been made to FIFA's management, limiting Infantino's powers compared to previous ruler Sepp Blatter.
There will be a 12-year term limit for top officials and salaries will be disclosed. The all-powerful Executive Committee will be renamed a FIFA Council and football's multi-billion dollar business activities will be run separately from football politics.
Infantino has promised to bring in "independent and respected voices" to FIFA bodies but has not given details. There is no sign of an independent watchdog that has been widely demanded as the only way to solve FIFA's corruption crisis.
Credit card giant Visa said after the reform vote that FIFA must "prioritize" the changes.
"We believe it is in the best interests of FIFA, the fans, sponsors and everyone involved, that there is long-term independent oversight of the reforms.
"Our expectation is that FIFA will also take swift and immediate action in instilling a culture committed to transparency, accountability, and integrity."
Other sponsors expressed similar concerns ahead of the congress. "Embrace change," Coca-Cola said in December.
Mark Palios, a former chief executive of the England's Football Association, said the reform vote may have been more important than the election of Infantino.
But he added: "Infantino will be judged on the extent he can impose those reforms.
"Hopefully we'll start seeing FIFA have a positive effect on the game rather than just feeding off it."
Jeff Thinnes, a US consultant to global corporations on ethics and governance, said that the FIFA vote is "only a start."
"Given the culture of FIFA, a very corrupt culture down through the national associations, it is going to be a long slog before what is on paper becomes what is in practice.
He called for "more influence from independent, respected leaders of integrity", to act to stop corruption by national associations and for sponsors to use their financial muscle.
Prince Ali bin al Hussein, a former FIFA vice president and one of the losing candidates, had proposed a group of outside advisors including former UN secretary general Kofi Annan.
Thinnes said FIFA needs a watchdog committee for up to four years to oversee strategic reforms and make sure there is "a credible ethics and compliance programme."
He said it has to be based on programmes used by global corporations with "consequences" when breaches are made.
FIFA's reforms did not put forward sanctions.
"Clubs, players, fans need to have more of a voice in this process. But everything seems to start with the massive national football associations and they are just mirror images of what we have in Zurich — with a lack of transparency, lack of accountability, lack of democratic process.
"The last thing these national associations want is more external control, flushing out their practices."
Most of the corruption cases rocking football involve national federation chiefs.
Thinnes also said sponsors are not tough enough. The major backers are afraid that it they withdraw, a key competitor will move in.
But he said: "We are reaching a tipping point where the sponsors should live up to the responsibility to exert their influence and be willing to risk threatening consequences, knowing they have the backing of the public so their competitors won't just step in and fill the void."
"There is now enough publicity around the dirt and corruption that it has become much more difficult in the case of FIFA for a Pepsi to step in if a Coca Cola steps out."
Infantino has promised to act to bring confidence and bolster FIFA's revenues.
"Certainly I will approach our commercial partners — the sponsors, the broadcasters — they need to regain trust and confidence in football and FIFA," he said Friday.
And his moves will be closely followed.
"Now we will see which path FIFA takes," said Prince Ali. "I sincerely hope that the reforms approved today we're not just a band aid and that today's events lead to a better future for FIFA and for football." AFP
India
In February, the CBI had formally arrested Sachin Waze, though he has not been named in the charge sheet.
India
Thousands of Indian students are struggling to return to these countries to join off-line classes as there have been enormous delays in processing of their visas by the respective embassies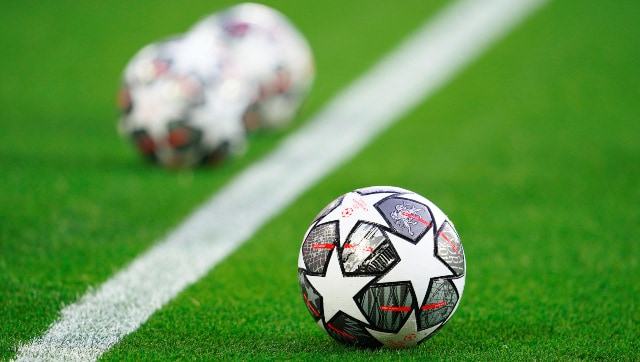 Football
The US Department of Justice, which is investigating the 2015 global corruption scandal that former FIFA chief Sepp Blatter was involved in, made the announcement on Thursday.