No change in Schumacher's 'stable but critical' condition
Schumacher, who turned 45 on Friday, is the most successful Formula One driver of all time with 91 race victories.
Michael Schumacher's condition remains stable but critical, eight days after the German suffered brain injuries in a skiing accident in France.
"The clinical state of Michael Schumacher is stable as he's under permanent care and treatment," Grenoble hospital said in a statement on Monday.
"However, the medical team in charge stresses that it continues to assess his situation as critical."
The retired seven-time Formula One world champion slammed his head on a rock while skiing off-piste on 27 December.
Schumacher has been in an induced coma since then and has undergone two operations in Grenoble.
The medical team and the German's management repeated on Monday their call to respect his privacy and said they would not send any more statements nor hold any news conference until further notice.
Last week his agent Sabine Kehm urged journalists to stay away from Schumacher after security guards said they intercepted a reporter disguised as a priest who was trying to get into his room.
"The patient's privacy requires that we do not disclose any details about his treatment and that's why we do not plan any news conference nor written statements for now," said the medical team and Schumacher's management.
"We ask you again, insistently, to ... stick to the information provided by the medical team in charge or his management because they are the only valid ones."
While Schumacher is battling for his life after suffering severe internal bleeding on the skull, French authorities are investigating the accident that took place in the Alps resort of Meribel.
The Annecy prosecutor on Monday said he will hold a news conference on Wednesday.
Schumacher, who turned 45 on Friday, is the most successful Formula One driver of all time with 91 race victories.
He left the sport last year after a disappointing three-year comeback with Mercedes following an earlier retirement from Ferrari at the end of 2006.
Reuters
Find latest and upcoming tech gadgets online on Tech2 Gadgets. Get technology news, gadgets reviews & ratings. Popular gadgets including laptop, tablet and mobile specifications, features, prices, comparison.
Sports
The session was red-flagged to a halt after the four-time champion's shunt, leaving runaway championship leader Lewis Hamilton in a perilous 15th place with just over two minutes remaining.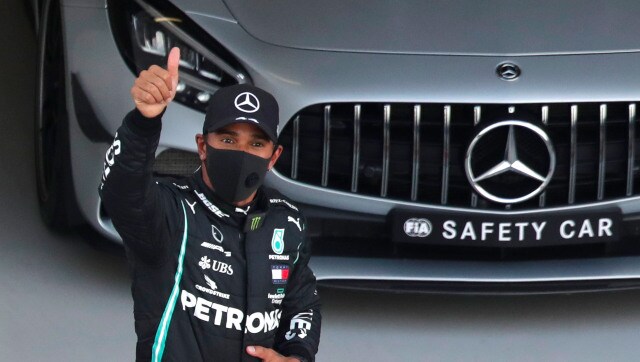 Sports
Hamilton's Mercedes teammate, Valtteri Bottas, was beaten into third by Verstappen's fast run at the end of the session and was .652 off Hamilton's time.
Sports
The Mexican driver said he had discussed his comments the previous day with the team and that the two sides had resolved their differences.