Nico Rosberg, Lewis Hamilton stunned by Red Bull's speed ahead of Monaco GP
Mercedes drivers Nico Rosberg and Lewis Hamilton said they were stunned by the unexpected speed of Red Bull's Daniel Ricciardo in Thursday's practice for this weekend's Monaco Grand Prix
Monaco: Mercedes drivers Nico Rosberg and Lewis Hamilton said they were stunned by the unexpected speed of Red Bull's Daniel Ricciardo in Thursday's practice for this weekend's Monaco Grand Prix.
The Australian clocked the quickest lap by six-tenths of a second, ahead of three-time world champion Hamilton, with Rosberg third, ahead of Dutch teenager Max Verstappen in the second Red Bull. "It is definitely surprising how quick they were," said Rosberg. "We expected them to be there, or thereabouts, but not that quick. We have some homework to do "
Hamilton was slightly more upbeat. "I don't feel like I got a great lap so there's still time in me — not six-tenths, but still time. The gap is definitely closer than it looks. You'll see us within tenths of a second. They are very much a threat — they're very, very fast. I'm not surprised because the power doesn't make a difference here and I've always known they have a good car. Did we expect them to be as fast as they were today? Perhaps not — may a bit closer," he said.
Rosberg added that he did not think that "turning up" the power on their engines for qualifying would be enough for Mercedes to bridge the gap. "It's very simple, today they were faster than us," he said. "We need to dig into it and see if we can find a big chunk of lap time. We can still turn up our engine, but we don't have six tenths of turning up in the engine."
Sports
Red Bull failed in their bid to win a review into the "insufficient" penalty imposed on Mercedes driver Lewis Hamilton for the crash which took out Max Verstappen at the British Grand Prix.
Sports
Verstappen had been quickest in the morning session but Bottas came through a blisteringly hot afternoon to set the pace with a quickest time of 1min 17.012secs, just 0.027s ahead of Hamilton.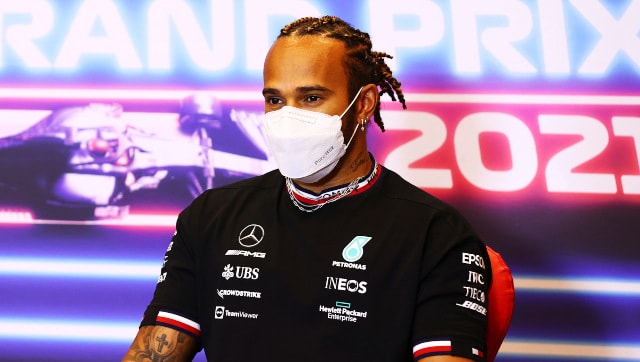 Sports
Verstappen accused seven-time world champion Hamilton of being "dangerous, disrespectful and unsportsmanlike" following their collision at Silverstone on Sunday.