Neymar to PSG? A look back at Barcelona star striker's contribution to Catalan giants over four seasons
An overview of Neymar's four trophy-laden seasons at Barcelona before his record transfer to Paris Saint Germain.
After weeks of speculation, Barcelona officially confirmed on Wednesday that star striker Neymar will leave the club. But to complete the transfer, Paris Saint-Germain must pay a record €222 million ($263 million) to activate his release clause.
After all, the Catalan club knows they are losing a man who's had a massive impact in four trophy-laden seasons.
The 25-year-old Brazilian was widely considered to be among the best forwards in the world and in the words of former Manchester United defender Rio Ferdinand, the heir to Lionel Messi's throne.
In 186 appearances for Barcelona, he was involved in 164 goals, striking an unmatchable on-field relationship with Luis Suarez and Messi or famously known as 'MSN'.
Neymar's journey to a record-breaking transfer fee began when he was signed by Barcelona in June 2013 from the Brazilian side Santos. The Spanish club had a dynamic striking duo with Messi and Neymar but a year later, they added more firepower by signing Suarez from Premier League giants Liverpool.
In three seasons together, MSN completed the treble in the 2014-15 season. They went on to win La Liga in the following season and have held the Copa del Rey trophy since 2014.
And Neymar scored in each of the Copa del Rey finals (2015, 2016 and 2017), becoming the first player to achieve the feat since the legendary Ferenc Puskas in the 1960s. PSG will be more than glad to have him in their side as no one has scored more goals against them in Champions League than Neymar in the competition.
Though Barcelona will find it hard to replace a player with the stature of Neymar, there's enough talent on the side for them to continue their domination in Spanish football.
Sports
Sergio Ramos arrived as a diminutive figure in the Galactico era in 2005. He leaves, 16 years later, as a legend and true embodiment of 'madridismo'.
Sports
Introduced in 1965, the rule was used to determine the winner of a two-legged knockout tie in cases where the two teams had scored the same number of goals on aggregate over the two matches.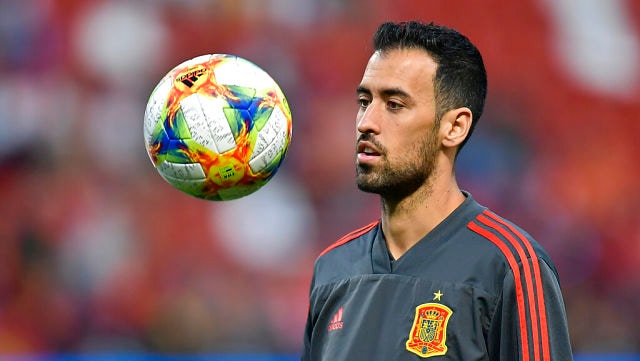 Sports
Busquets' return is a significant boost for Spain, who made a disappointing start after being held to a goalless draw against Sweden in Seville on Monday.