Neymar admits exaggerating reactions to fouls in World Cup, says he 'suffers' on the field
In a video released on his social media accounts, Neymar has owned up to play acting and diving in the World Cup, stating that his childish side is responsible for his behaviour.
Ridiculed by the world over for faking and diving during a disappointing World Cup campaign in Russia, Brazilian forward Neymar has admitted to "exaggerated" reactions saying he is still learning to deal with frustration.
In a 90-second video made for his sponsor Gillette and published on social media accounts and Brazilian television, Neymar sought to win back fans who criticised his behaviour. "Studs on my calf, knee in my back, stamp on my foot," he said, adding, "you might think I exaggerate and sometimes I really do exaggerate. But the fact is that I suffer on the field. There's still a child inside me. Sometimes he enchants the world and sometimes he irritates the world."
The Paris Saint-Germain striker had hoped the Russia World Cup would elevate him to a similar status enjoyed by Lionel Messi and Cristiano Ronaldo — the two players who have shared the FIFA World Player of the Year award over the last decade. Instead, he bowed out at the quarter-final stage when Brazil lost to Belgium as fans focused less on his football and more on the dives, rolls and tears he produced.
The 26-year old former Santos and Barcelona player, who suffered a serious foot injury in February and returned to action just days before the start of the World Cup, told fans in his homeland he was working to become a better person and deal with the disappointments football threw at him.
"When I seem rude, it's not because I am a spoilt child, it's because I haven't learnt to deal with frustration," he said in a voiceover to the black-and-white video.
Eu caí. Mas só quem cai, pode se levantar. Você pode continuar jogando pedra. Ou pode jogar essas pedras fora e me ajudar a ficar de pé. Porque quando eu fico de pé, parça, o Brasil inteiro levanta comigo.#umnovohomemtododia

Assista o vídeo na íntegra: https://t.co/GKvLfqOIbB pic.twitter.com/3EFBx68zL8

— Neymar Jr (@neymarjr) July 30, 2018
"It's taken me time to accept your criticism, it's taken me time to look into the mirror and transform myself into a new man. But I am here, with a new face and an open heart. I fell down but only those that fell down can get up. You can keep throwing stones or throw those stones away and help me stand. When I stand on my own two feet, all of Brazil stands with me," the video added.
Sports
India play former World Cup runners-up Brazil on Friday before taking on Chile (29 November) and Venezuela (2 December) as part of their buildup towards the 2022 AFC Asian Cup.
Sports
The red-and-gold brigade suffered defeats to their arch-rivals in both the matches last season, which was more to do with their troubled build-up and a last-minute entry to ISL.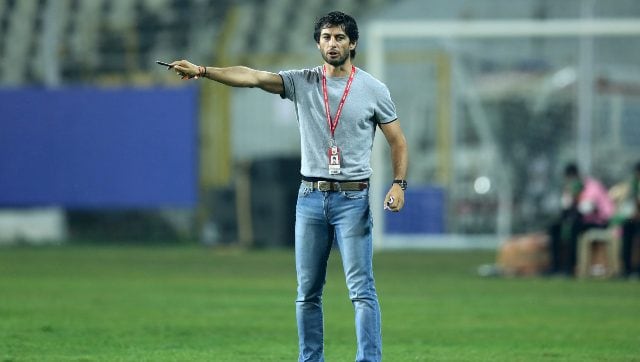 Sports
The loss against Mumbai City FC on Monday meant FC Goa's league-record 15-match unbeaten streak came to a crashing halt.