New Zealand Open Badminton: Lin Dan shows skill and guts in straight-games victory over plucky Jonatan Christie
Lin Dan made up a 15-19 second game deficit with typical guts and skill, to tame Indonesia's fast-improving 20-year-old World No 14, Jonatan Christie, by a 21-14, 21-19 verdict in 52 minutes, to annex the men's singles title of the US$150,000 New Zealand Open Badminton Championships.
Badminton-lovers, feast your eyes on a sight that you may not get a chance to witness for much longer. Regard the ecstasy with which a figure flings away a sweat-drenched T-shirt, bares its torso and raises its muscled arms aloft in triumph, tattooed biceps bulging, sculpted six-pack taut and well-defined, as the face is raised to the rafters and an impassioned yell of pure glee drowns out the considerable surrounding din.
Even in the eventide of what has been a fabulous 15-year career, Chinese legend Lin Dan does not put a bridle on his expressiveness, or curb his child-like delight after adding yet another title to his vast collection. He had done it at the 2007 World Championships in Kuala Lumpur; he had done it at the 2012 London Olympics; he had done it during the China-Malaysia Thomas Cup team tie. He went through that trademark routine again at Auckland's North Shore Events Arena on Sunday.
The 34-year-old five-time world champion and two-time Olympic gold medallist made up a 15-19 second game deficit with typical guts and skill, to tame Indonesia's fast-improving 20-year-old World No 14, Jonatan Christie, by a 21-14, 21-19 verdict in 52 minutes, to annex the men's singles title of the US$150,000 New Zealand Open Badminton Championships.
Lin, who has dropped to the tenth rung in the Badminton World Federation (BWF) rankings on the back of some indifferent results in recent tournaments, played this low-level championship basically to comply with the BWF diktat of the world's top 15 players participating in a certain minimum number of tournaments.
It would have been a big blow to his pride and status if he had been unable to win the crown from a field where he was the only top-10 player, and where those in the fray included just another two players – Christie (14) and India's Sai Praneeth (18) – ranked in the top 20. The age bogey would have been brought up all over again, along with calls for a graceful retirement at the peroration of what has been a glittering career.
Christie came out smoking, covering the court with great speed, and employing the smash at the least perceived opportunity, in an effort to overwhelm the slower-moving veteran. However, the Indonesian's smashes held few terrors for the Chinese southpaw, and he kept his position on court so brilliantly that he got them back easily, without having to indulge in the acrobatic dives for which he is justly famous.
'Super Dan' was otherwise content playing the long rallying game, and waiting for a suitable opening – a ploy that he employed for the greater part of the tournament, against most of his earlier four opponents. It spoke volumes for the hard yards he has put in, to maintain a high level of physical fitness, to back up his creative strokeplay and iron temperament.
Every now and then, Lin revealed his genius by playing a late deceptive shot, especially at and from the net, reaching the shuttle early and holding back the stroke until the very last moment. Whenever he manoeuvred the bird to catch it in midcourt, he was able to finish off the rally with unerringly accuracy smashes that were artfully alternated along the sideline and across court, catching Christie palpably flat-footed.
The iron will of the champion was never more in evidence than in the closing reaches of the second stanza, when he trailed his opponent by four points, with Christie needing just two to secure the game. While Lin kept his cool, went for the lines and played shots that were riskier than the ones he had used throughout the match, Christie's nerves got the better of him, and he conceded the last half-dozen points in an unbroken reel, to spark off the winner's celebrations.
With this triumph, the Chinese left-hander, considered by many to be the greatest player of all time – indeed, Lin Dan is to badminton what Roger Federer is to tennis – claimed revenge for his unexpected 19-21, 16-21 reverse at Christie's hands on his own home turf at the China Open in November last year. While showing the young Indonesian who's the boss, Lin ended up taking a 4-2 lead in their career head-to-heads, with all their six clashes having taken place in the last two years.
One looks at the other four matches of the day almost as an after-thought, partly because there were no big names in either the women's singles or any of the three doubles disciplines. World No 19, Sayaka Takahashi of Japan, who had received top billing, was untroubled while cutting down unseeded Zhang Yiman of China to size by a 21-13, 21-14 scoreline. The Japanese left-hander had disposed of her fellow-countrywoman, Minatsu Mitani, in a much more competitive semi-final by a 17-21, 21-12, 21-11 verdict.
The Japanese women, who have been coached for the past half-dozen years by South Korean Olympic doubles gold medallist, Park Joo Bong, were peerless in the women's doubles, even though the top four combinations from the Land of the Rising Sun were not in the fray in Auckland. The fresh young pairing of Ayako Sakuramoto and Yukiko Takahata were able to withstand late pressure from China's Cao Tong Wei and Yu Zheng at 21-9, 21-19.
The remaining two doubles titles went to Chinese Taipei players. There was a battle-royal for the mixed doubles crown, with Wang Chi-lin and Lee Chia Hsin, seeded third, accounted for the fifth seeded Korean twosome of Seo Seung Jae and Chae Jujung, by a 21-19, 14-21, 21-19 scoreline.
Wang was to win a double crown, as his top-ranked combination with Chen Hung Ling proved a mite too good for the second-seeded Indonesian pairing of Hardianto Hardianto and Berry Angriawan, winning at 21-17, 21-17. It left the Indian badminton supporter wondering why the country's top-ranked duo of Satwiksairaj Rankireddy and Chirag Shetty had not used this tournament to get some worthwhile practice, and possibly add some beef to their bank accounts.
Find latest and upcoming tech gadgets online on Tech2 Gadgets. Get technology news, gadgets reviews & ratings. Popular gadgets including laptop, tablet and mobile specifications, features, prices, comparison.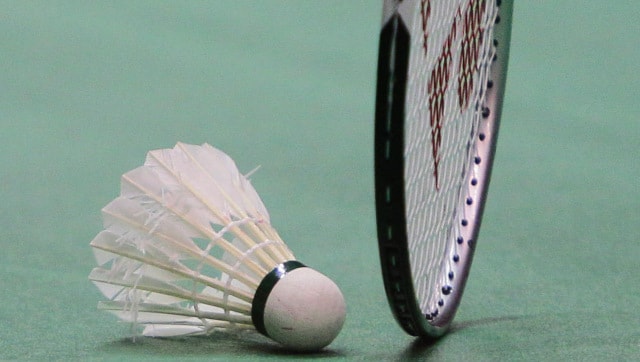 Sports
The camp was originally scheduled to start on 7 September and conclude on 27 September for the event set to be held from 3 to 11 October in Aarhus, Denmark.
Sports
Sindhu had earlier pulled out of the Thomas and Uber Cup Final but later decided to participate in it, although the event itself eventually got deferred due to the rising number of pullouts.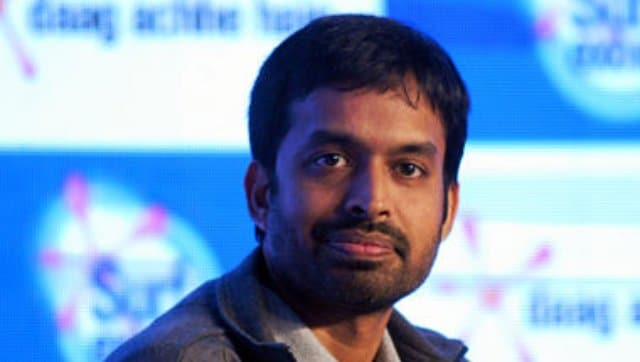 Sports
The Badminton World Federation (BWF) was forced to postpone the Thomas and Uber Cup after multiple teams pulled out due to the COVID-19 pandemic.