New Zealand GPG: Lee Cheuk Yiu beats 5th seeded player for title, Ratchanok Intanon wins women's crown
Hong Kong's Lee Cheuk Yiu fought hard to save match points and beat top seed Tzu Wei Wang of Chinese Taipei 11-21, 21-15, 22-20 in the final.
In four decades of covering international badminton, I cannot recall a single instance where an unconsidered player has shocked five seeded players in six rounds, including the ones ranked Nos 1 and 3, to win a singles crown.
That exceptional accolade was conferred on Hong Kong's Lee Cheuk Yiu, who, for the second time in three matches, fought hard to save a quartet of match points and pip the top seed and hot title favourite, Tzu Wei Wang of Chinese Taipei at the tape. His reward for a 67-minute 11-21, 21-15, 22-20 triumph was the top spot on the rostrum of the $120,000 prize money New Zealand Open badminton championships, for what was his first-ever international Grand Prix Gold title.
Few among the wildly enthusiastic audience at Auckland's North Shore Events Centre could have bargained for such a result after the 22-year-old Taiwanese top seed, ranked No 12 in the Badminton World Federation (BWF) standings, streaked from a narrow 13-11 advantage after the initial skirmishes, to pocket the opening game without conceding a further point.
The feisty 20-year-old Lee, who is fit as a fiddle after participating in singles and both doubles events in several international tournaments, stepped on the gas pedal after trailing 3-9 in the second, with a 10-point reel to 13-9, and never looked back. He did have to hold off a brief rally by Tzu that narrowed the gap to 13-14, but did not falter as he restored parity in the matter of games won.
Most of the edge-of-the-seat drama in the summit clash was saved for the decider. After the two antagonists had fought tooth and nail, with no quarter given or asked for in the first half of the final game, and as the hands of the clock crept over the hour mark, the Taiwanese ace took a huge leap from 16-all to 20-16, and stood poised on the threshold of victory.
Tzu was rudely pulled back as the Hong Kong youngster produced a Houdini act yet again, exactly as he had done against India's HS Prannoy in the quarter-finals, and saved all four match points. Showing nerves of steel, Lee wrested six points in a row to bag the coveted crown at the expense of the man who had won this particular title in 2014 as a fresh-faced teenager, one year younger than Lee is today.
In the process, Lee created a record that is the exact antithesis of the Kerala-born Prannoy's dubious distinction of losing two tight, lengthy battles after having four match-points in hand — both times in the quarter-finals, of the recent Indonesia Super Series Premier and the New Zealand GPG.
On the strength of this performance, it is unlikely that the Hong Kong lad will remain on the 88th rung of the BWF ladder. Having shown the exit door to a quintet of seeded players in Auckland — in order of beating them, Indonesia's Jonatan Christie (No 3), Israel's Misha Zilberman (No 13), India's Sourabh Verma (No 7), and Chinese Taipei's Hsu Jen Hao (No 6) and Tzu Wei Wang (No 1) — he is sure to better his career-best position of No 63 when the rankings are announced next Thursday.
As for the only top-10 singles player, male or female, to participate in a tournament denuded of star dazzle, Thailand's Ratchanok Intanon, currently ranked No 9 in the world, did manage to win the women's singles crown. But it was not in a manner that would have given her supporters any indication that she was in peak form and fitness for the forthcoming World Championships in Glasgow.
The 22-year-old Bangkok native, who had won the world championship as a raw 18-year-old in 2013, and immediately became the poster girl in her badminton-mad country, has subsequently rarely shown that level of form, and has been plagued by injuries and the weight of expectations from her adoring public.
Supremely talented though she is, and one whom any true badminton lover would travel miles and pay good money to watch in action, Intanon has almost invariably fared poorly in the longer matches she has played after her epochal 2013 world title win, thus revealing questionable stamina, if not a suspect temperament.
In the BWF rankings, she has been relegated to the 6-10 bracket after being overtaken by a number of women, including the 2014 and 2015 world champion and Rio Olympics gold medallist, Carolina Marin of Spain; current world No 1, Tai Tzu Ying of Chinese Taipei, Korea's Sung Ji Hyun, Japan's Akane Yamaguchi and Nozomi Okuhara, China's Sun Yu and India's PV Sindhu.
Unquestionably the marquee player in Auckland, and predictably seeded No 1, the Thai shuttler had a rough passage through the quarter-finals, requiring three games to quell the challenge of another 22-year-old, sixth-seeded Indonesian, Dinar Dyah Ayustine, ranked a lowly 44th in the world.
Intanon's title clash against Japan's No 5 seed, Saena Kawakami, followed a pattern that virtually mirrored the men's singles final which preceded it, and only ended after 65 enthralling minutes in a 21-14, 16-21, 21-15 triumph for the Thai girl.
The No 1 seed won the opening game handily after streaking away from 13-all, but the manner in which the 19-year-old Japanese dominated the second game after initial parity at 6-all, and ran down all her opponent's best deceptive shots, made the portents appear ominous for the former world champion.
The 29th-ranked Kawakami actually had a handy 7-3 lead in the decider, but Intanon caught up at 7-all, and the rivals remained locked in a tight tug-of-war until 13-all. It looked like anyone's game, just as matters had panned out in the men's singles final, but Thailand's pride and joy harnessed all her rich experience to break away from 16-15 to win the final five points without reply from the Japanese teenager.
On the strength of her showing in Auckland, Intanon can hardly be considered one of the front-runners for the world title at Glasgow, a fortnight from now. Although she managed to reveal improved staying power, it was against opponents who are not even in the top 20, let alone the elite top 10.
No doubt Intanon still possesses the potential to beat anyone in the world on a particular day, but to produce a string of consistent world-beating performances through a full week of tough encounters at the World Championships may be asking for too much from the slender, fragile-looking Thai shuttle queen.
Find latest and upcoming tech gadgets online on Tech2 Gadgets. Get technology news, gadgets reviews & ratings. Popular gadgets including laptop, tablet and mobile specifications, features, prices, comparison.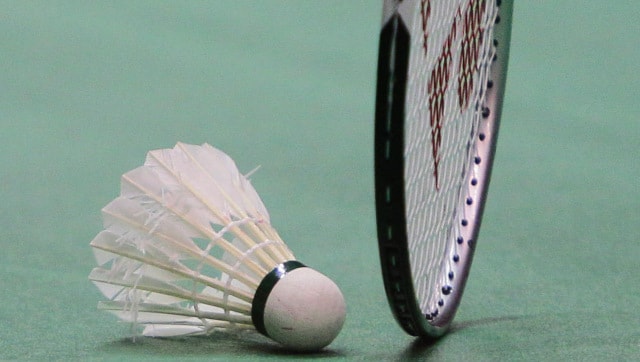 Sports
The camp was originally scheduled to start on 7 September and conclude on 27 September for the event set to be held from 3 to 11 October in Aarhus, Denmark.
Sports
Sindhu had earlier pulled out of the Thomas and Uber Cup Final but later decided to participate in it, although the event itself eventually got deferred due to the rising number of pullouts.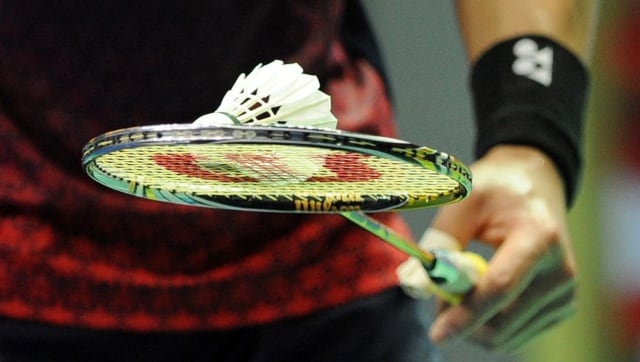 Sports
The BWF has, however, decided that the Denmark Open will proceed as originally planned in the BWF Tournament Calendar (13-18 October).