New Uefa president Aleksander Ceferin faces big decisions amid high hopes and doubts
Aleksander Ceferin went into his first day in charge of European football on Thursday facing big decisions, high hopes and some doubts over how a little-known official from Slovenia could become president of the most powerful football confederation.
Athens, Greece: Aleksander Ceferin went into his first day in charge of European football on Thursday facing big decisions, high hopes and some doubts over how a little-known official from Slovenia could become president of the most powerful football confederation.
"It's too much right now, it's crazy," Ceferin said after presiding over his first Uefa executive meeting on Thursday.
Ceferin is an accomplished lawyer with little record in football before he became head of the Slovenian federation in 2011. In a vote for the Uefa presidency on Wednesday, he hammered the body's vice president Michael van Praag of the Netherlands 42-13 in what many saw as a call for change.
Slovenia's Prime Minister Miro Cerar held a press conference to hail a "great day" for the country of two million. The  Daily Dnevnik newspaper had Ceferin's picture on its front page with the heeadline "The king of European football".
Many in Van Praag's homeland had suspicions however.
"It is remarkable that an unknown Slovenian could have won," said the Algemeen Dagblad newspaper.
"The Russian sports minister (Vitaly Mutko) undoubtedly put pressure on many countries to allow him to win."
Germany's ARD television channel said that Ceferin gave a "cold, calculating" speech to the Uefa congress in Athens.
"The message: we do not speak about corruption, old boy networks or prosecutors' investigations. It was the kind of speech that the high officials of football like to hear."
But at his first press conference, Ceferin, an athletic 48-year-old who has crossed the Sahara five times in cars and on a motor bike, brushed aside reports of behind-the-scenes backers and deals as "simple lies".
Ceferin was publicly backed by football powers such as Italy, France and Germany as well as Russia.
Scandinavian countries also gave strong support as well as smaller nations in eastern Europe.
German federation president Reinhard Grindel said the vote showed a "fundamentally new dynamic" in European football and his country wants a say in Ceferin's policies.
Ceferin's message to the Uefa congress was that he would be "bold and brave" to improve transparency and confront problems such as match-fixing, racism and stadium security.
But he also said Uefa's 55 members are "tired" of the years of scandal that have tainted world body Fifa and which claimed the last European president Michel Platini over a $2 million payment from the world body.
"I am not here to emphasise the negativities that surround us. I don't want to live in an empire of fear where every day we wake and see another negativity surfacing," he said.
"It is for him to show he is his own man and not the establishment candidate," Damian Collins, acting chairman of the British parliament's sports, media and culture committee and a longstanding campaigner on reforming Fifa, told AFP.
First big call
"I would like to see him introduce an ethics commission to Uefa and a safe place for whistleblowers to share information without fear of any recriminations," said Collins who also called on Ceferin to use his automatic seat on Fifa's ruling council to bring about change.
Many European nations already want him to take a stand on places for the flagship Champions League, where the Uefa executive has already guaranteed the major powers -- England, Spain, Germany and Italy -- four places each from 2018.
Ceferin will have to balance this against reported talks involving Europe's big clubs for a breakaway tournament.
He said the Champions League would be "the first thing to deal with" and that Uefa's 55 members would have to show "that we are the governing body."
Ceferin said that would take dialogue with the big clubs.
Martin Glenn, chief executive of the English FA, said that with pressure bearing down from all sides, the Champions League would be "the first big decision" for the new president.
With Ceferin in charge at Uefa and Gianni Infantino at Fifa, the European and world bodies both have leaders who could not have been imagined one year ago. Both have made big promises to improve the tainted image of the multi-billion dollar sport.
"It is a long road to recovery where actions will speak louder than words," said Glenn.
"What Uefa and Fifa need to do is run smoothly, run transparently, deliver on what Gianni is saying at Fifa and what Aleksander is saying at Uefa, which is a desire for transparency, and running these organisations in a way that you would expect. I am pretty confident."
Sports
Klopp's Reds will face seven-time European champions AC Milan, Spanish league title holders Atletico Madrid and 2004 Champions League winners Porto in a daunting Group B.
Sports
A bus carrying Bordeaux supporters to Wednesday's game against Montpellier in southern France was attacked with stones as it drove from the airport, leaving 16 people with minor injuries.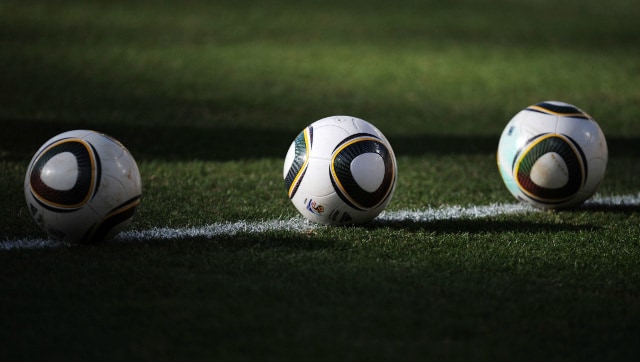 Sports
The group of junior players and their coaches and families had tried to escape the country last month but a devastating bomb attack at Kabul airport left them stranded, someone close to the team told AFP.