Nemanja Vidic interview: Manchester United legend on challenges defenders face, Rio Ferdinand partnership and more
Vidic said: 'Even when I was young, I never looked at defenders. I looked at forwards. The goals they score, that used to excite me.'
Defenders are often seen as unsung heroes. Come to think of it, since the inception of the Ballon d'Or in 1956, only three non-attacking players have managed to win the coveted annual award in its 61-year history. Pick up a newspaper or a magazine and you will find writers either praising or slamming the likes of Lionel Messi, Cristiano Ronaldo or Neymar but seldom will you read stories about the ones who put everything on the line to stop them from scoring.
But Sir Alex Ferguson always rated defenders. So does Arsene Wenger. The Scot won 13 Premier League titles with Manchester United with a team of robust defenders and leaders right from Steve Bruce to Rio Ferdinand. No one, however, embodied robustness better than Nemanja Vidic. The Serbian, who was signed from Spartak Moscow for £ 7 million, was never shy about putting his body on the line and broken noses was a consistent reminder of his commitment. And it didn't stop there. He broke his collarbone, wrist, hand, and had his head split a few times in his career. He famously played and won the 2008 Champions League final with pain, having not trained for a week. This says a lot about the responsibilities and the tough mentality of a defender. Scary?
"Life as a defender is difficult...I tell even my kids, to play as a forward. You've to defend for 90 minutes and then if you make one mistake, you're the worst (player) on the pitch. As a forward, you don't play 90 minutes, and then if you score the goal, you're the champion," said former United defender Vidic on Day 1 of The Football Movement in Mumbai.
This may explain how tough it is for a defender to sustain for long in the top five leagues of the world. And with the advent of ball-playing as an additional trait, this makes the job even tougher for them. It is also a tough task for scouts and managers to get their hands on defenders who can play a part in the team's attacking prowess.
"Football has changed. You have a defender who is good at defending — that was the kind of mentality at my time. Now, they want both (in one player). So it's very difficult when you're building from the back, playing from the back to switch to becoming a tough and strong defender. I think it's not easy. I don't know many players (who have) achieved this kind of play," added Vidic, who played at United for eight-and-a-half years, and won five Premier League trophies and a Champions League trophy.
Ferguson once said that attack wins you games but a solid defence will win you titles. Yet Ferguson's sides tended to disprove it. United won three Premier League titles – 1996-97, 1999-2000 and 2012-13 – by conceding more than 40 goals per season. Also, in the past 24 seasons, the best attacking teams have won 16 titles. Looking at the speed at which football is changing, one might even argue if Ferguson's comment needs to be looked at differently now and made to read thus: defence wins you matches but attack wins you trophies.
The art of defending is slowly losing its charm and becoming more demanding. There was a time when forwards were brought down by a series of rugby-like, two-footed challenges which are now termed as 'Sunday League' football. Defenders would maintain the backline and defend everything you throw at them. But everything has changed now. Defenders have been walking on thin ice since the past couple of years. The referee would straightaway brandish a yellow card if he spots a mistimed tackle. Or a red if he spots a pair of studs flying around, making life difficult for a defender. Ironically, many defenders have been sent off for the slightest of contacts in the 'physical' Premier League.
Football, in general, has shifted its focus to business. Hence, it's the goals and goal-scorers who take the spotlight more than the players who do all the dirty work. "Football is changing. But, I think England is different. I think in England, they appreciate defenders. They understand the importance of defenders. But you are right. Even when I was young, I never looked at defenders. I looked at forwards. The goals they score, that used to excite me. I did like defenders," the 36-year-old Serb admitted when asked whether defenders are seen as the unsung heroes.
Hardly any partnerships
Together, Vidic and Ferdinand formed one of the best defensive partnerships and this solidity at the back was a bedrock on which United won four Premier League titles, reached the final of the Champions League on three occasions (winning once), won a Club World Cup, two League Cups and three Community Shields from 2006 to 2011.
The duo complemented each other on the pitch where Ferguson and the rest of the world saw a perfect blend of sweeper defender and a no-nonsense tackler.
"When you play with someone all the time, you know what are their strengths and weaknesses. So we could adapt to each other well. In the beginning, we would talk a lot, even in training to improve. We had a good relationship outside of the pitch. So in the end, we didn't talk at all. We just knew what we had to do. It was special. We are still in touch, still good friends," smiled Vidic.
However, since Vidic left United almost at the same time as Ferdinand, the Old Trafford club has struggled to pair Phil Jones with Chris Smalling. The Serbian feels that the fast-paced nature of the sport is the reason why the world hasn't witnessed a formidable defensive partnership in the past few years.
"Now you have five competitions, 25 players, not possible to play every match. So it's difficult to build a partnership. There was a time when you had (John) Terry with (Ricardo) Carvalho, myself and Rio (Ferdinand) in Manchester, Bruce and (Gary) Pallister, (Alessandro) Nesta and (Paolo) Maldini. Now it's gone. There's going to be fewer partnerships because of the way football is going. It's much faster, much stronger. The big players have more injuries," concluded Vidic.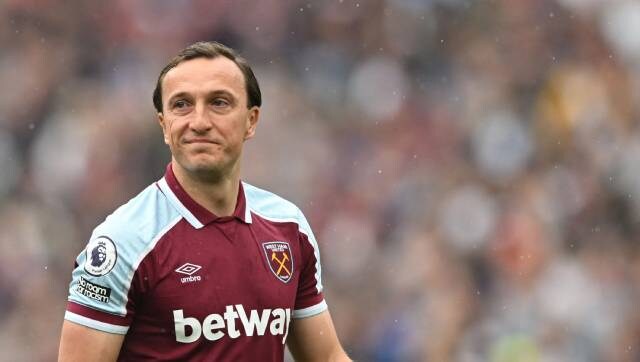 Football
Mark Noble, who spent 18 years at West Ham as a player and retired earlier this year, will begin as the sporting director at the club from coming January.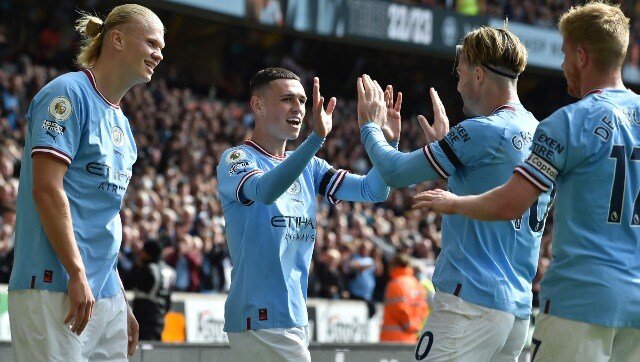 Football
After Jack Grealish scored his first goal in 56 seconds, Erling Haaland doubled City's advantage with his 14th goal in 10 games.
Football
Newcastle have signed former Liverpool goalkeeper Loris Karius on a short-term contract as cover for Nick Pope after an injury to fellow stopper Karl Darlow