Neeraj Chopra, India's first athletics world champion, on his journey from Panipat to podium
Javelin thrower Neeraj Chopra on his journey from Haryana's training grounds to becoming India's first World Champion and world record holder in athletics, missing out on the Olympics and the way forward.
Had Neeraj Chopra achieved his record-breaking javelin throw of 86.48m 10 days earlier, he could have been with the Indian contingent at the Rio Olympics 2016, maybe even returned with a medal.
The 18-year-old scripted history when he became the first Indian track and field athlete to be crowned a world champion at any level, creating a new U-20 world record in the process. His throw at the U-20 World Championships in Bydgoszcz, Poland was the among the top eight in the world at the time. To put in perspective, the Olympic bronze went at 85.38m, to London gold-medallist Trinidad & Tobago's Keshorn Walcott.
But in India's story of slips, cups and lips at Rio 2016, this was not to be. This feat was achieved on 23 July, mere days before the deadline for Olympics qualification.
"Olympics ke liya qualifying ka 11 July last date tha, mera 23 July ko that toh Olympics qualify nahi kar paya. (The last date for Olympic qualification was 11 July, my event was on 23 July so I could not qualify.) The bronze went at 85 , so if I had gone and had the same performance, maybe I would have got the medal for the country," Chopra said at a media interaction organised by JSW Sports, the organisation that has been supporting the athlete for the past year.
However, a confident Chopra is already looking forward to the future. "Main vishwas dila ta hoon ki agar JSW Sports aise hi support karta raha aur main fit raha aur achi training karta raha, main 2020 Olympics main medal dila ke rahunga," he said. (I assure you that if I stay fit, train hard and have the support of JSW Sports, I will bring home a medal at the 2020 Tokyo Olympics.)
All of 18, the Haryana athlete has good reason to be this optimistic. In his brief career so far, he has shown the immense potential he possess. Earlier in 2016, Chopra had won the gold at the South Asian Games gold in Guwahati with a personal best of 82.23m. Back in May, he had produced his best form since the SAF Games to clinch the silver medal at the Zygmunta Selesta Memorial in Warsaw, Poland but had fallen short off the qualification mark of 83m.
But the world championship performances was something special. One look at the video, and you'll know why – He runs in, throws the javelin with all his might, stumbles a bit after it leaves his hand, the javeline soars and lands, visibly, way beyond the 80m mark, Neeraj raises his arms in triumph - he knows he's done well, possibly the best.
When asked about that winning moment, there's an immediate grin on his face. "Bahut proud moment tha jab rahstriya gaana baja aur tiranga jhanda upar jaa raha tha. Acha laga ki world record desh ke naam kiya hain," (It was a moment of great pride when India's national anthem played and the tricolour flag was raised, was happy that I could make a world record for the country) he told Firstpost in a chat.
Here's the world record video
The world record video is one to be played on loop – just to let it sink in that an Indian athlete created a world record in a track and field event – a unprecedented thought for most sports fans in the country.
Athletics is one discipline that India has never really made an impact on globally, despite the stories of Milkha Singh and PT Usha we have heard for years. While there have been the likes of discus thrower Vikas Gowda or Lalita Babar in steeplechase, a podium finish at a world event was unheard of. A recurring gripe/excuse (delete as you deem appropriate) has been that Indians are not genetically suited for athletics; that Indians lack the physical capability to compete with the world's best.
But Chopra is quick to disagree. "Jab hardwork chalta hai na, tab sabhi uske saamne pheeka pad jaata hain (when you work hard enough, the external factors fade away)," he says.
He elaborates this thought further in his typical Haryanvi style. "Indians main hausla hain, aur, jaise humaare Haryana main bolte hain, ki jeedari, matlab ki mehnat karne ki shakti ya willpower,  woh zyaada hoti hain, aur wohi zaroori hain khiladi ke liye." (Indians have great courage and the the strength to work harder, as we call it in Haryana, which is necessary for all athletes and Indians have that.)
"Mehnat, willpower, discipline hi khiladi ko aage lekar jaati hain, (only hardwork, willpower discipline helps athletes progress)," he asserts.
The three qualities that Chopra possesses in spades, as his journey from the village of Panipat to the podium in Poland shows. Coming from a state famed for its wrestlers and boxers, how did a teen get into the relatively obscure sport of javelin throw?
"2011 mein training ground jaata tha gaav se 16-17 km travel kar ke, bus main lift leke jaate the. Ghar se utne paise nahi milte the ki khaane ke baad jo diet hoti hain woh le sake. Waha pe do-teen seniors the mere jo javelin throwers the. Dekh ke acha lagte tha toh main ek haad bhar try kiya aur kaafi acha raha. Toh woh bole ki tu training shuru kar humare saath," (In 2011, I used to travel for 16-17 kilometres by asking for lifts in bus to reach the training ground. Back then I didn't get enough money from home for special diets. I saw a few seniors training in javelin throw, it looked interesting and I tried my hand at it for a few times and did well so the seniors asked me to start training with them,)  he recounts about his initiation in the sport.
"In 2012, I played in my first national and won the gold. After that I started training more and left my village to join the national camp where I got a lot of exposure and experience of playing with seniors. I went to Patiala then and got to interact with a few seniors, and other javelin throwers from Haryana like Rajender Singh. I got to learn a lot by watching videos of foreign javelin throwers as well," Chopra added.
"Starting mein goal clear nahi tha ki medal jeetna hain, par jaise hi ground pe gaye toh mehnat kar kar ke hausla badhta chala gaya aur national level tak gaye ," (The goal wasn't a medal in the beginning, but soon I started training and reached the national level, and my confidence increased." he told Firstpost.
The journey was not without his fair share of obstacles, though. After a strong showing at national events, Chopra was injured in April 2016, months before the Olympics and junior World Championships. From being out due to a back injury to a world record within three months, is a remarkable feat.
On being asked how he managed to return to winning way so quickly and comprehensively, he credited the the federation, Sports Authority of India (SAI) and JSW Sports for their assistance.
"After the back injury, I took no risk and decided to take complete rest and did some light exercises for the back, and at the same time continued shoulder and elbow exercises. So when I returned to training on the ground, it didn't affect me too much and I didn't feel like I was unfit. In fact, my shoulder and elbow had the power. I had a physio as well and JSW was a big support during the recovery. After that I played a few competitions in Germany which benefited me a lot and gave the results. I went to Germany through the federation, and SAI and it was a great help to take part in the competitions there with world class players," he Chopra told Firstpost.
With his world record, it will only be fair to call him among the world class players currently, even though he has along way to go from the the U-20 Championships to bigger things. But with his confidence and the world record, the Haryana teen is already a trailblazer for India in track and field sports. With the right training and preparation, he could very well become the icon Indian athletics needs.
World record kiya hain toh try karenge ki acha hi karenge, (Have broken a world record, so will try to do well from here on) Chopra signs off.
And we wish him all the best in that endeavour.
India
Restaurants and bars (including in hotels and in malls) are allowed to open from 10 am to 11 pm with 50 percent of the seating capacity and adopting requisite social distancing norms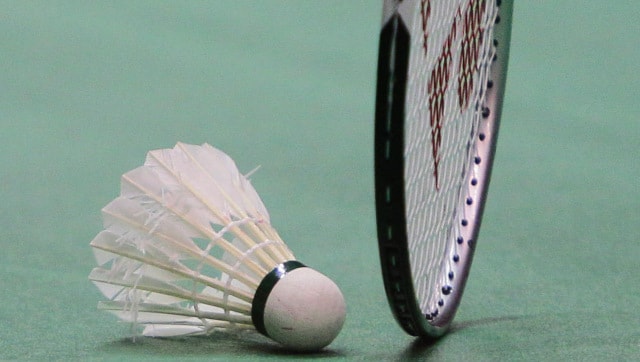 Sports
"Indian Badminton has seen great success with two successive medals coming from Olympics and with this latest news of the World Championships is the right stimulant for the game," BAI general secretary Ajay Singhania said.
Sports
Gulia emerged the winner with a convincing 5-2 win over American Luke Joseph Lilledahl in 48kg final while Jaglan blanked James Mockler Rowley 4-0 in the 80kg summit clash.