NBA tweaks format for 2020-2021 campaign, includes post-season play-in tournament
The NBA has announced the structure and format that will be used during the 2020-21 season
The NBA will use a play-off tournament to determine the seventh and eighth seeds in the 2020-2021 postseason, according to a new format unveiled by the league on Tuesday.
The shortened season tips off on 22 December, with each team playing 72 games rather than the traditional 82 games in order to allow playoffs to be completed in July and players to be made available for the Olympics.
The biggest change to the season format is the new method for determining the top eight postseason teams from the Eastern and Western Conferences.
Previously, the top eight teams in each conference advance to the playoffs.
This season, the league plans to play a mini-tournament between teams placed from seventh to 10th in order to determine the seventh and eighth seeds.
A similar format was used last season when the league restarted in its Orlando bubble following a four-month shutdown due to the novel coronavirus
pandemic.
Under the new format, the team with the seventh-highest winning percentage in each conference will play a home game against the team with the eighth-highest winning percentage in its conference. The winner of that game will take the seventh seeding.
The loser of that game will then play the winner of a play-off between the ninth and tenth placed teams for the eighth and final playoff berth.
The playoff tweak was the most significant change to the league format announced on Tuesday.
A full schedule for the 2020-2021 season will be rolled out in stages, with the first half of the season revealed during pre-season training camps.
Fixtures for the second half of the campaign will be confirmed midway through the season.
Find latest and upcoming tech gadgets online on Tech2 Gadgets. Get technology news, gadgets reviews & ratings. Popular gadgets including laptop, tablet and mobile specifications, features, prices, comparison.
Sports
Under the deal, Paul and Abdel Nader will head to the Suns in exchange for Kelly Oubre, Ricky Rubio, Ty Jerome and Jalen Lecque. Oklahoma City will also receive a 2022 first-round draft pick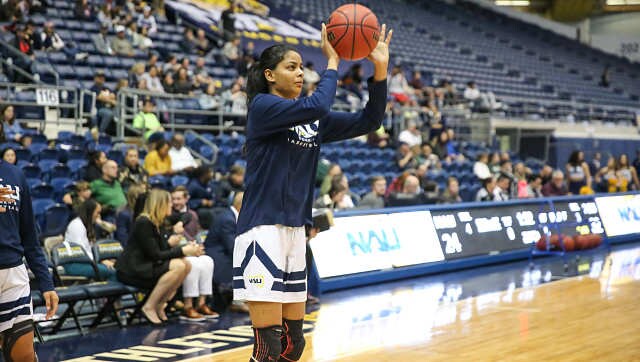 Sports
It's almost easy to forget that Sanjana Ramesh is just 19. Articulate and mature, the teenager opens up about the awkwardness of giving advice to others, becoming an adult, and growing as a basketball player.
Sports
Klay Thompson had also missed all of last season after a knee injury he sustained in the 2019 NBA Finals