NBA: Tom Thibodeau adds Kentucky's Kenny Payne to New York Knicks coaching staff
Payne has spent the last 10 years at Kentucky, where he has been John Calipari's associate head coach since 2014.
New York: Tom Thibodeau made the first addition to his New York Knicks coaching staff on Tuesday, hiring Kenny Payne as an assistant.
Payne has spent the last 10 years at Kentucky, where he has been John Calipari's associate head coach since 2014. He was part of the staff that won the 2012 national championship and won its first 38 games in 2014-15.
Thibodeau said Payne has "an outstanding ability to forge relationships with players."
"He knows what it takes to win and has learned from one of the best coaches there is in John Calipari," Thibodeau added.
Thibodeau was hired last month as coach of the Knicks, who have been one of the NBA's worst teams. Payne, on the other hand, has been part of one of college's best.
The Wildcats reached four Final Fours and won 295 games with Payne working under Calipari, who like Thibodeau praised Payne's relationships with players.
"As a basketball coach and a teacher, he could run any program in the country," Calipari said. "Simply, he's as good as they get."
Payne, 53, also spent five seasons as an assistant with Oregon. He will now be reunited with former Wildcats Julius Randle and Kevin Knox in New York. He said it wasn't easy to leave Lexington but that coaching in the NBA has been one of his dreams.
"I have a great job at Kentucky, and to think about leaving has been one of the hardest things I have ever done," Payne said. "But I have also been offered an incredible opportunity with the New York Knicks and a chance to help restore what I believe should be the premier organization in the NBA."
Find latest and upcoming tech gadgets online on Tech2 Gadgets. Get technology news, gadgets reviews & ratings. Popular gadgets including laptop, tablet and mobile specifications, features, prices, comparison.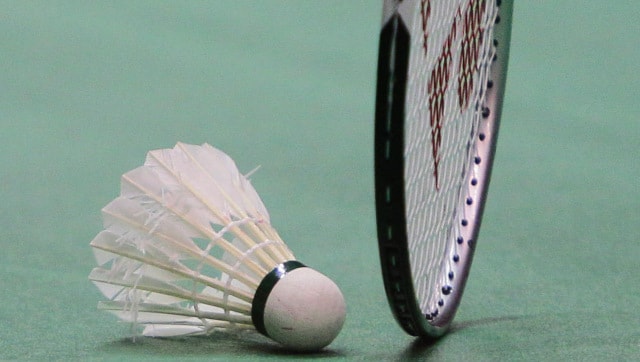 Sports
Indonesian badminton officials said they were concerned that players could contract COVID-19 during the tournament.
Sports
If the decision by Krafton Game Union does allow PUBG to make a comeback into the Indian mobile gaming industry, the number of games having ties to Chinese organisations may see a drop. This may spell worry for Chinese firms such as Tencent if, following this decision, PUBG does really make a comeback into India.
Sports
USABS already has gotten dozens of serious candidates involved, through Zoom video conferences with coaches and established athletes and past bobsled and skeleton Olympians.