NBA playoffs: Cleveland Cavaliers crush Boston Celtics to book title clash with Warriors
On a night when LeBron James surpassed NBA icon Michael Jordan as the league's all-time leading playoff scorer, the Cleveland Cavaliers powered into a third straight NBA Finals.
The Cleveland Cavaliers, fueled by another milestone night for LeBron James, powered into a third straight NBA Finals meeting with the Golden State Warriors with a dominant 135-102 win over the Celtics in Boston on Thursday.
"King" James surpassed NBA icon Michael Jordan as the league's all-time leading playoff scorer.
He finished the game with 35 points, booking his seventh straight finals appearance as the reigning champion Cavs wrapped up a 4-1 victory over the Celtics in the best-of-seven Eastern Conference finals.
For the third straight year they'll face the Golden State Warriors in the championship series.
The Warriors, who beat Cleveland for the crown in 2015, swept the San Antonio Spurs in the Western Conference finals and host game one of the championship series in Oakland next Thursday.
While the Celtics captured the top seed in the East, they never led in any of their home games in the series.
Cleveland jumped to a quick 14-5 lead and were up by 43-27 after the first quarter — posting a franchise record for points in a quarter of a playoff game.
Cleveland's 75 first half points were the most in an NBA playoff game half since 2003 and gave them an 18-point cushion.
James had come into the contest needing 28 points to pass Jordan — winner of six titles with the Chicago Bulls in the 1990s — for first on the post-season scoring list.
He did it with a three-pointer late in the third quarter and sat out the entire fourth period.
Kyrie Irving added 24 points and Kevin Love chipped in 15 and Deron Williams added 14 off the bench for Cleveland, who led by as many as 39 points.
The Cavaliers, who rallied from a 3-1 series deficit to beat the Warriors in last year's finals, set an NBA record in winning their 13th straight playoff series closeout game.
Find latest and upcoming tech gadgets online on Tech2 Gadgets. Get technology news, gadgets reviews & ratings. Popular gadgets including laptop, tablet and mobile specifications, features, prices, comparison.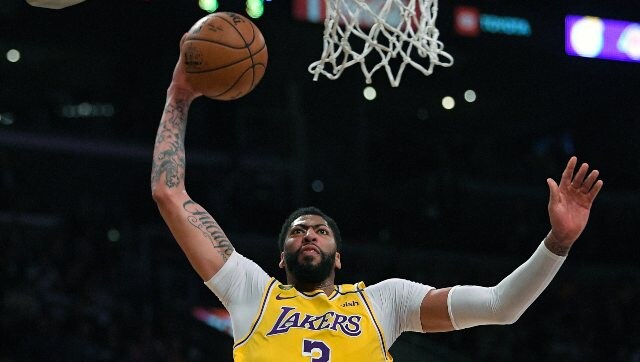 Sports
More than 100 other NBA players are unrestricted free agents; another 75 or so can be restricted free agents. What promises to be a chaotic NBA free-agent window opens on Friday.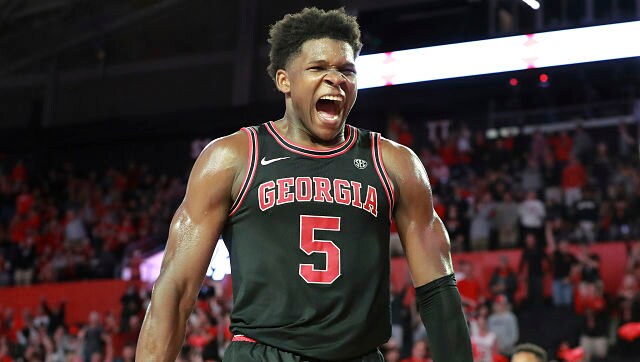 Sports
Edwards was taken by the Minnesota Timberwolves with the No. 1 pick in an NBA draft delayed multiple times because of the coronavirus pandemic.
Sports
Klay Thompson had also missed all of last season after a knee injury he sustained in the 2019 NBA Finals