NBA playoffs: Celtics overcome 21-point deficit to beat Cavaliers as LeBron James fizzles out
Avery Bradley rattled in a game-winning three pointer at the buzzer as the Boston Celtics clawed their way back into the Eastern Conference finals with a 111-108 win over Cleveland.
Los Angeles: Avery Bradley rattled in a game-winning three pointer at the buzzer as the Boston Celtics clawed their way back into the Eastern Conference final with a 111-108 win over Cleveland Sunday.
Boston cut the Cavaliers series lead to 2-1 as their improbable victory came despite the absence of star guard Isaiah Thomas, who is out for the remainder of the NBA season with a hip injury.
"Everybody had to step up their game, especially with one of our brothers down," Thomas' replacement Marcus Smart said.
"We haven't really had a great shooting performance this series, but tonight was one of those nights. We fought and came out with the victory."
Game four of the Eastern Conference finals is Tuesday.
Cleveland not only surrendered a 21-point lead in game three but blew chances to set a playoff record for consecutive wins (14) dating to game five of last year's finals, and to become the fourth team in history to start the playoffs 11-0.
"I didn't have it tonight," James said. "We have been playing so well, but when another team is playing that well then you know that the team that gets the last shot is going to win."
Smart scored a career-high 27 points and Bradley added 20.
"The key for us was to chip away," said Bradley of the Celtics, who made 18 three-pointers for the game. "We needed to get stops and make plays on the offensive end."
Al Horford added 16 points and Kelly Olynyk contributed 15 off the bench for the Celtics, who were beaten by an average of 28.5 points in the first two games.
The Celtics also kept Cavaliers superstar LeBron James in check Sunday. James finished with just 11 points on four-of-13 shooting and was held scoreless in the fourth quarter. He also had five turnovers.
Kyrie Irving paced the Cleveland offense with 29 points and Kevin Love added 28 points and 10 rebounds. Tristan Thompson scored 18 points.
The Cavaliers shot just two-of-17 from three-point range in the second half but still led by as many as 21 points in the third.
Cleveland dominated the Celtics so thoroughly in the first two games that not many gave Boston a chance on Sunday, especially without their top player Thomas in the lineup.
But Cleveland coach Tyronn Lue expected Boston to battle to the end.
"They have a scrappy team," he said.
Coming into Sunday's contest, the Cavaliers had lost just one game at home to an Eastern team in the playoffs dating to 2015.
"You have to have some type of adversity to be successful," James said. "So I am happy it happened now. We have to regroup and get back to playing desperate basketball."
Find latest and upcoming tech gadgets online on Tech2 Gadgets. Get technology news, gadgets reviews & ratings. Popular gadgets including laptop, tablet and mobile specifications, features, prices, comparison.
Sports
The draft is usually held in June in New York, where NBA commissioner Adam Silver announces the first-round picks. This time, Silver will be announcing the picks from the ESPN campus in Bristol, Connecticut.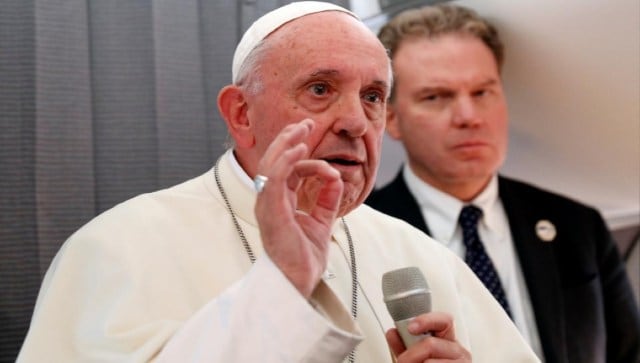 Sports
The five players — Marco Belinelli, Sterling Brown, Jonathan Isaac, Kyle Korver and Anthony Tolliver — were joined in the delegation by NBA players' union executive director Michele Roberts and two other union executives, Sherrie Deans and Matteo Zuretti.
Sports
The NBA and the National Basketball Players Association have struck a deal on rules for this coming season, setting the stage for what will be a frenzied few weeks before games resume.