NBA: Milwaukee Bucks acquire Jodie Meeks from Washington Wizards despite veteran's 25-game suspension
The Milwaukee Bucks have acquired the suspended Jodie Meeks from Washington Wizards, despite the fact that Meeks is currently serving a 25-game suspension for failing a drugs test.
Milwaukee: The Milwaukee Bucks have acquired suspended guard Jodie Meeks, a future second-round draft pick and cash from the Wizards, sending a future second-round pick back to Washington.
The NBA suspended Meeks in April for 25 games for a violation of the league's drug program. He has 19 games left on the suspension.
It's possible that Meeks will be waived by the Bucks, who are loaded in the backcourt. Milwaukee signed Pat Connaughton as a free agent in the offseason and drafted Donte DiVincenzo in the first round to go with returnees including Eric Bledsoe and Malcolm Brogdon.
The 31-year-old Meeks averaged 6.3 points in 77 games for Washington last season. The nine-year veteran was originally selected by Milwaukee in the second round of the 2009 draft before being traded that season to Philadelphia.
Find latest and upcoming tech gadgets online on Tech2 Gadgets. Get technology news, gadgets reviews & ratings. Popular gadgets including laptop, tablet and mobile specifications, features, prices, comparison.
Sports
Goran Dragic scored 25 points, Bam Adebayo led a big third-quarter rally to finish with 21, and the Heat pulled off another comeback to beat the Celtics 106-101 and take a 2-0 lead in the Eastern Conference finals.
Sports
The underdog Nuggets became the first team in NBA history to rally from a 3-1 series deficit twice in the same postseason.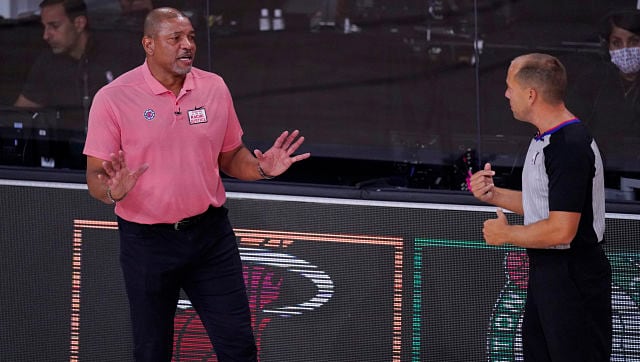 Sports
In his seven years with the Los Angeles Clippers, Doc Rivers could never take the franchise to the NBA Conference Finals, let alone to a title. But his legacy at the team was far beyond numbers, or titles.