NBA: LeBron James takes Cleveland Cavaliers past Milwaukee Bucks, Warriors defeat New Orleans Pelicans
LeBron James led the Cavaliers in scoring for the second straight game despite missing most of the pre-season with an injury.
LeBron James has picked up right where he left off last season, scoring 24 points and dishing out eight assists on Friday as the Cleveland Cavaliers cruised past the Milwaukee Bucks 116-97.
The four-time NBA most valuable player led the Cavaliers in scoring for the second straight game despite missing most of the pre-season with an injury.
When James started the season he knew it was going to take time to fully recover from a sprained left ankle that limited him to just one pre-season game.
He played 37 minutes and drained 10 of 16 shots on Friday in front of a crowd of 18,700 at Milwaukee's Bradley Center arena.
"I felt better tonight than I did after game one," said James who scored a team high 29 points in a season-opening win over Boston on Tuesday.
"Each game is going to be another opportunity for me to get into game shape," he added. "Today I am still not where I want to be."
Don't tell that to the Bucks, who also had to contend with Kevin Love's second double-double of the season.
Love finished with 17 points and 12 rebounds while Kyle Korver tallied 17, hitting five-of-six three pointers.
"This is a huge win as a team," said James.
James injured his ankle after stepping on the foot of rookie forward Cedi Osman during practice on 27 September.
Giannis Antetokounmpo scored a game-high 34 points on 15-of-22 shooting with eight rebounds and eight assists for Milwaukee, who lost their home opener and dropped to 1-1 on the season.
James said the Cavs stuck to their game plan, setting the tone early on defence before getting the offence "popping".
"We know Giannis is going to get his. But we made them make multiple passes, multiple triple drives. We defended.
"And then offensively in the second half we started to get that ball popping and had their defence off balance."
Elsewhere, Kemba Walker scored 26 points and Dwight Howard burned his former team for 20 points and 15 rebounds as the Charlotte Hornets rallied from a 20-point deficit to storm past the Atlanta Hawks 109-91.
Laker rookie Ball gets rolling against Suns
What a difference a day makes for Los Angeles Lakers rookie Lonzo Ball who rebounded from a dreadful NBA debut to flirt with a triple double on Friday.
Ball had 29 points, 11 rebounds and nine assists in his second NBA game to power the Lakers to a 132-130 win over the Phoenix Suns.
"We weren't proud of yesterday so we came out tonight and gave them a fight," said Ball, who scored six consecutive points late in the fourth quarter.
The highly-touted Ball shot one-of-six from the floor and finished with just three points in a 108-92 loss to the Los Angeles Clippers on Thursday night.
Ball missed his first three field-goal attempts and both free throws before making his only basket, a three-pointer, late in the first half.
Clippers Patrick Beverley maligned Ball after the game, saying he wanted to "welcome his little young ass to the NBA."
That was not the case for the league's second overall draft pick in June against the host Suns, as Ball turned up the heat on the Friday, shooting 12 of 27 from the field.
The Lakers led by 12 points in the fourth quarter before the Suns pulled within 122-119 on a Tyson Chandler tip-in with 3:22 left.
But Ball scored the next three Laker baskets, all on hard drives. The third basket put the Lakers ahead 130-122 with 1:35 left and Los Angeles then held on for the win.
Curry, Thompson, Durant lead Warriors past Pelicans
As quickly as Golden State's Klay Thompson pulled up for his seventh 3-pointer of the night, the Pelicans' packed, home-opening crowd stopped chanting, "Defense," and started looking for the nearest exits.
Thompson scored 31 points, Stephen Curry added 28 and the Golden State Warriors easily erased a 15-point first-half deficit en route to a 128-120 victory over the New Orleans Pelicans on Friday night.
"I felt like I was in the zone," Thompson said. "If I went out there and shot some more jumpers, I'd probably make some more. I was just getting great looks tonight."
Kevin Durant added 22 points and a career-high seven blocked shots for the Warriors, who won for the first time this young season after dropping their opener to Houston.
New Orleans is still looking for its first victory after two games, shooting well early in both contests before fading in the second half.
Anthony Davis had 35 points and 17 rebounds for the Pelicans, while fellow big man DeMarcus Cousins had 35 points and 14 rebounds.
Despite the loss, coach Alvin Gentry and several Pelicans players felt their play improved against the defending champion Warriors and left optimistic about an upcoming West Coast trip.
"We took another huge step tonight," Cousins said. "I'm proud of the way we battled, looking forward to the next matchup. I think we are in a good place."
The teams combined for 34 3-pointers, with the Warriors hitting 18. Thompson, his quick-release perimeter shooting on full display, was 7 of 12 from deep.
The Pelicans, who wound up trailing by double digits much of the fourth quarter, pulled as close as five points on Cousins' 3 with about three minutes to go. But Thompson responded immediately with a 3, after which Golden State remained comfortably in control.
"We were better today than we were the last game (at Memphis). That's important," Gentry said. "We have to continue to try to figure it out."
With inputs from Agencies
Sports
Responding to the Table Tennis Federation of India's show-cause notice, Manika strongly denied that she brought disrepute to the game by refusing Roy's help.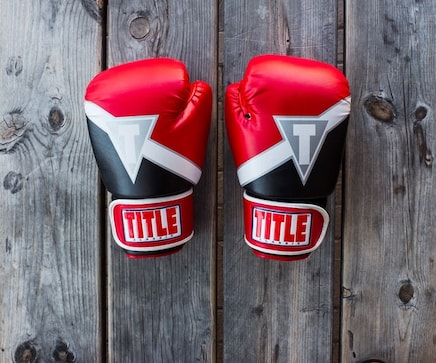 Sports
Zapata did not answer the bell for the fifth round of the scheduled six-round professional bout, and after she appeared to have a seizure she was stretchered out of the ring and taken to hospital.
Sports
The 18-year-old Briton became the first qualifier in history to win a Grand Slam when she defeated 19-year-old Canadian Leylah Fernandez 6-4, 6-3 at Arthur Ashe Stadium on Saturday.