NBA: LeBron James leads Cavaliers to 10th straight win; Kyrie Irving helps Celtics defeat 76ers
James was backed by Kevin Love, who also had a double-double with 25 points and 16 rebounds.
Los Angeles: LeBron James conjured a double-double and a defensive masterclass as the Cleveland Cavaliers notched a 10th straight win on Thursday while Kyrie Irving got Boston back in the groove with a 36-point display.
Two days after being tossed out of a game for the first time in his career, James scored 24 points with 12 assists in a 121-114 win over Atlanta.
The Cavs' 10th victory in a row saw them improve to 15-7 in the Eastern Conference standings, their early season woes an increasingly distant memory.
James was backed by Kevin Love, who also had a double-double with 25 points and 16 rebounds.
But it was James' defensive display in subduing the threat of Atlanta's Dennis Schroder which dominated the post-game discussion.
Schroder finished with 27 points, which included a burst of scoring that took the Hawks into a 67-58 lead in the first half.
James however stepped up to halt Schroder's flow of points, enabling the Cavaliers to regain the lead at 99-90 heading into the final quarter.
"I take a lot of pride in my defensive abilities no matter if I'm guarding a point guard, a power forward, a center or a small forward. I take the challenge," James said.
"My teammates wanted me to take the challenge and I wanted to take the challenge."
Cavaliers coach Tyronn Lue also praised James' defensive effort in successfully shackling Schroder.
"LeBron did an unbelievable job. One of the best I've seen all year," Lue said.
"That was big time for us, for him to guard Schroder. He got some big stops."
'Irving M-V-P'
In Boston, meanwhile, James' former Cavs team-mate Irving once again came to the Celtics' rescue with a dazzling display of scoring to overpower the Philadelphia 76ers.
Irving's 36-point haul at the TD Garden had the Boston crowd chanting "M-V-P" in appreciation of another standout showing.
The victory at the TD Garden saw Boston move to 19-4 to tighten their grip at the top of the Eastern Conference standings.
"I say all the time how spoiled we are to coach guys at this level," Boston coach Brad Stevens said of Irving's performance.
"He's certainly one of the most gifted scorers in the game and he can do things with just a tiny amount of space and make it look easy."
The Sixers meanwhile fell to 12-9 after the defeat, with Croatian power forward Dario Saric leading their scoring with 18 points.
In Denver, the Nuggets needed a driving layup from Will Barton with 3.2 seconds left on the clock to snatch a 111-110 victory over the Chicago Bulls.
It was the final act of a late scoring burst from Barton, who bagged six points in the final 45 seconds to rescue Denver from defeat against the team with the worst record in the NBA.
The Bulls fell to 3-17 with the loss as Denver improved to 12-9.
In Los Angeles, the Clippers' woes continued with a blowout 126-107 defeat against the Utah Jazz.
The Clippers were without four of their five starters from opening night, Blake Griffin (knee), Danilo Gallinari (hip), and guards Patrick Beverley (knee) and Milos Teodosic (foot).
The makeshift nature of their lineup was brutally exposed by Alex Burks, who put up 28 points for Utah with team-mate Donovan Mitchell adding 24. The Jazz improved to 11-11 with the win as the Clippers fell to 8-12.
Find latest and upcoming tech gadgets online on Tech2 Gadgets. Get technology news, gadgets reviews & ratings. Popular gadgets including laptop, tablet and mobile specifications, features, prices, comparison.
Sports
Check out some of the best twitter reactions to Naomi Osaka's incredible come-from-behind victory over Victoria Azarenka in the US Open 2020 final.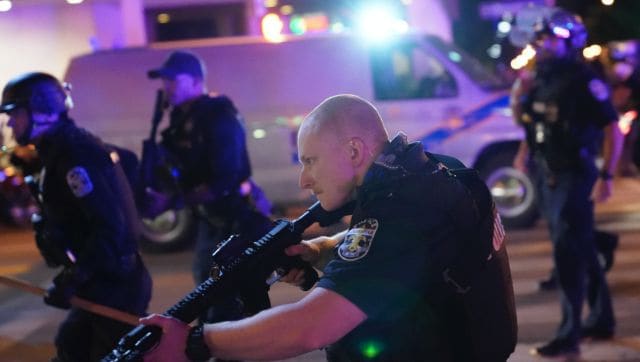 Sports
A grand jury in Louisville, Kentucky charged detective Brett Hankison with three counts of "wanton endangerment" over shots fired into adjoining apartments.
Sports
Los Angeles advanced to their first NBA final four since the Kobe Bryant-led Lakers beat Phoenix for the conference title and then defeated Boston for the 2010 NBA championship, the last time they won.