NBA Finals 2019: Warriors forward Kevin Durant to miss Game 1 against Raptors in Toronto due to calf injury
Golden State Warriors forward Kevin Durant will not play in the opening game of the NBA finals against the Toronto Raptors on Thursday because of a calf injury, coach Steve Kerr reiterated
Durant injured his right calf on 8 May in game five of the Western Conference finals against the Houston Rockets

Kerr said it has yet to be determined whether Durant would travel with the Warriors to Toronto when the team charter leaves Tuesday

Cousins tore the quad muscle in his left leg in game two of the first round of the playoffs against the Los Angeles Clippers on 15 April
Los Angeles: Golden State Warriors forward Kevin Durant will not play in the opening game of the NBA finals against the Toronto Raptors on Thursday because of a calf injury, coach Steve Kerr reiterated on Monday.
Durant injured his right calf on 8 May in game five of the Western Conference finals against the Houston Rockets.
"KD's not playing game one," Kerr said after Monday's practice. "I think we already announced that, and we'll see where it goes from here. This is where the fact that there's a lot of days in between games during the finals helps us, so we'll see."
Kerr said it has yet to be determined whether Durant would travel with the Warriors to Toronto when the team charter leaves Tuesday.
He said that Durant has been working out on his own but is not doing a full practice.
"He's been out kinda shooting some shots, but I haven't talked to (trainer) Rick (Celebrini) today, so I'm not exactly sure what he's done today."
Kerr also said that injured centre DeMarcus Cousins (quadriceps) is listed as "questionable."
Cousins tore the quad muscle in his left leg in game two of the first round of the playoffs against the Los Angeles Clippers on 15 April. The injury did not require surgery.
Find latest and upcoming tech gadgets online on Tech2 Gadgets. Get technology news, gadgets reviews & ratings. Popular gadgets including laptop, tablet and mobile specifications, features, prices, comparison.
Sports
Fox's numbers have improved in each of his three NBA seasons. He averaged 11.6 points as a rookie, then 17.3 points two seasons ago and finally 21.1 points last season for the Kings. His field goal percentage has also risen in each of the last two seasons.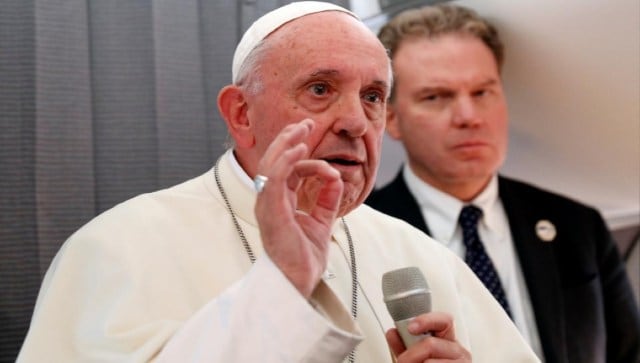 Sports
The five players — Marco Belinelli, Sterling Brown, Jonathan Isaac, Kyle Korver and Anthony Tolliver — were joined in the delegation by NBA players' union executive director Michele Roberts and two other union executives, Sherrie Deans and Matteo Zuretti.
Sports
An official familiar with the federal government's decision told AP there is too much COVID-19 circulating in the United States to allow for cross-border travel that is not essential.