National Boxing Championships: Manoj Kumar, Devendro Singh progress in new weight categories
Manoj Kumar and L Devendro Singh put up contrasting performances in their new weight categories but progressed in the National men's Boxing Championships
Guwahati: Commonwealth Games medal winning duo of Manoj Kumar and L Devendro Singh put up contrasting performances in their new weight categories but progressed on a busy second day of the National men's Boxing Championships here.
More than 100 bouts played out today after the organisers sorted the opening day glitches that delayed the draws.
The spotlight was firmly on Devendro and Manoj, who were making their debuts in higher weight categories.
While Devendro, representing Manipur in the Championships, has jumped to flyweight (52kg), Manoj, competing for the Railways Sports Promotion Board (RSPB), has moved up to welterweight (69kg).
It was a hard-fought triumph for the Asian Championships and 2014 Commonwealth Games silver-medallist Devendro.
He looked a bit sluggish to begin with but picked up his trademark tempo in the second and third round to do just enough for the judges to rule in his favour in a split verdict of 3-2 against Bhojraj of Uttar Pradesh.
"Light fly was not difficult to maintain, I could bring it down when I wanted but it was leading to injuries and it was also affecting my hand-eye coordination. I had been competing in light-flyweight since 2007 and I thought this was the right time to change," Devendro said after the exhausting contest.
"Today my body felt a bit tight but maybe it was because I was competing after a long time, this is my first competition after Olympics. But overall I am happy with my decision and flyweight is going to be the category I compete in even internationally," added the affable boxer, who missed out on Olympic qualification earlier this year despite being a medallist in the final qualifying tournament.
Manoj, on the other hand, was in no mood to concede anything in his debut welterweight contest, sailing through 5-0 against Manikandan of Tamil Nadu. The two-time Olympian, who made an impression at the Rio Games with his spirited performances, did not have much trouble in outpunching his rival in a lop-sided contest.
"I felt good, there was no stiffness in the body either. My gloves were not of great fitting so I was avoiding hitting too powerfully because that could have caused injury. But I am satisfied with how it went for me," the 2010 Commonwealth Games gold-medallist said after the bout.
"There are always minor adjustments that need to be made when you change your weight category but that is not a big deal. I think I will do fine in this category," he added.
Former national silver-medallist Jasveer Singh (91kg) also advanced to the second round with a 4-1 triumph over Haryana's Sumit.
Sports
Given the fact that the growth of eSports as well as tech advancements, one would never expect problems such as the server crashing during a game between professionals, especially not when money is on the line for them. However, in the last few months, there have been two big tournaments that faced problems.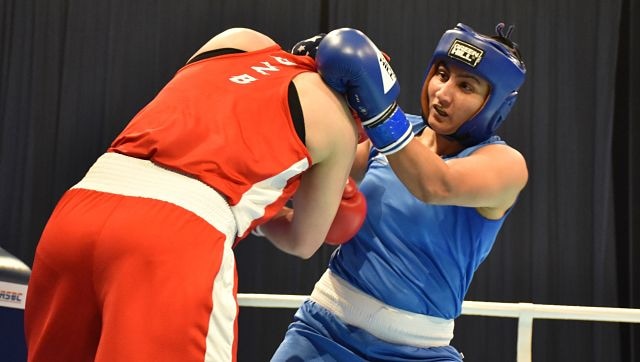 Sports
Olympic-bound defending champion Pooja Rani (75kg) was the lone Indian to clinch a gold.
Sports
Vijender Singh recalled how Dingko Singh's 1998 Asian Games gold medal inspired him.