Narsingh Yadav's career left in the lurch 17 months after doping ban at Rio Olympics
17 months later, Narsingh is exactly where he was after the Rio Olympics with the CBI yet to conclude investigations.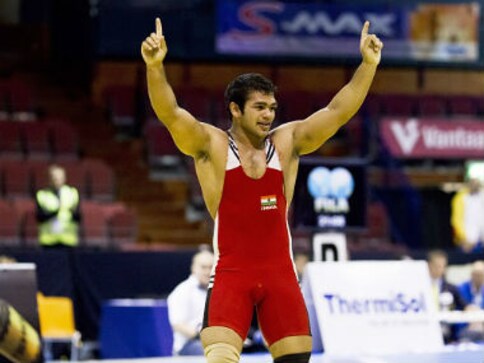 "Ye toh chadte suraj ko salaam karne waali baat ho gayi," Narsingh Yadav says, summing up the last eight years of his life in a single line.
In these eight years, his life has seen enough ups and downs to merit a Bollywood movie: he made headlines with his Commonwealth Games gold medal in 2010, then established his credentials by winning a World Championships bronze medal, then got embroiled in a very public ego tussle with double Olympic medallist Sushil Kumar, and finally, tested positive for a steroid named methandienon right before the Rio Olympics, which led to a four-year ban.
In the aftermath of the failed test, he claimed that his supplements were spiked by a rival faction, which led to the positive test. He was then cleared by India's anti-doping agency NADA, before the Wrestling Federation of India (WFI) sent him to Rio to participate at the Olympics in the 74kg category. However, just a day before he was to compete, he was handed a ban by Court of Arbitration for Sport (CAS) after the World Anti-Doping Agency (WADA) appealed his participation.
It was then that Narsingh knocked on the doors of the Central Bureau of Investigation to investigate his suspicion of sabotage.
17 months later, Narsingh is exactly where he was after the Rio Olympics with the CBI yet to conclude investigations.
"I found out that WADA has a simple provision: if you get the CBI or police to investigate and determine that it's a case of sabotage, then the ban can get lifted. That's why I knocked on the doors of CBI. The CBI didn't come to me, I went to the PM myself to ask for a CBI inquiry.
"They could have fast-tracked this case and finished it in a few months. I even told them that if they don't trust me and since they're struggling to get any evidence or any CCTV footage, they can do a Narco test on me if they want. I'm not asking that I be cleared without due process. I'm just asking that my case be fast-tracked by the CBI. I've earned so many medals for the country, can't they do just this much," says Narsingh.
In these 17 months, Narsingh says he has run from pillar to post, knocked on doors and tried calling anyone who he thought could have helped him. But all his efforts have been met by stoic silence.
"I've been going to Delhi since April. There have been times when I have spent days there at end trying to get some help to get the case fast-tracked. I've tried meeting with everyone in the ministry. I've also tried meeting the PM and the Sports Minister. I'm not asking that they give me a clean chit. I'm just asking them to see if the case can be sped up. I've also tried calling politicians, but they don't answer my calls anymore.
"I'm only trying to request for the investigations to happen properly, but as soon as possible. It's been almost two years now," he says.
In the middle, he's somehow found time to train between six and eight hours a day, maintaining the physique of a wrestler at the peak of his career.
"I have been practicing on my own, but it gets frustrating because I don't know if or when I'll get clearance."
Narsingh's urgency is born out of the realisation that a wrestler's career is short.
"I am hoping to at least have my name cleared in time for the Asian Games. The career of an athlete is short. And when you're in a flow you can perform well. Next year the qualifiers start for Tokyo. The Commonwealth Games are done now.
"So now there's just the Asian Games left this year. If those also pass without the CBI wrapping up the case, then there are no big competitions left. So then there's no point. 2020 main apne aap ban hath jaayega (In 2020, my ban will anyway get over). Then I can try to make it to the Tokyo Olympics," he says.
Find latest and upcoming tech gadgets online on Tech2 Gadgets. Get technology news, gadgets reviews & ratings. Popular gadgets including laptop, tablet and mobile specifications, features, prices, comparison.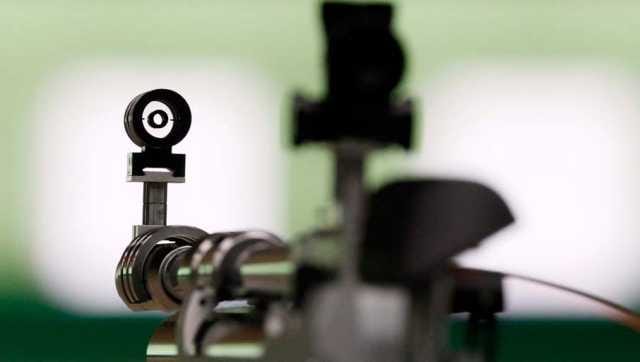 Sports
The support will be extended through a group/systems approach and a monthly out of pocket allowance of Rs 25,000 will be given to every TOPS athlete.
Sports
The legend of Khashaba Jadhav, India's first individual Olympic medallist after independence, has endured the test of time solely through monochromatic images and technicolour tales passed from one generation to the other in taleems, as akharas in Maharashtra are known.
Sports
World Athletics said last month it would go further by expelling Russia unless it made an outstanding payment of $6.3 million in fines and costs for anti-doping breaches by 15 August.