Narsingh Yadav took banned pills more than once, holds CAS panel: Read full report
The Court of Arbitration for Sport (CAS), while handing down a four-year ban on Narsingh Yadav, accused of ingesting banned substances, has held that the wrestler had failed to produce evidence to back his sabotage theory
The Court of Arbitration for Sport (CAS), while handing down a four-year ban on Narsingh Yadav, accused of ingesting banned substances, has held that the wrestler had failed to produce evidence to back his sabotage theory.
It added that it was likely that Narsingh is likely to have ingested banned substances on more than one instance, a damning indictment of Narsingh Yadav and also the National Anti-Doping Agency (NADA), which had accepted his theory while exonerating him.
The CAS ad hoc panel conducted its hearing on 18 August, and in attendance were India's chief de mission Rakesh Gupta and Wrestling Federation of India's (WFI) Sharad Rao. Additionally, the panel also heard expert evidence from professor Christiane Ayotte. Narsingh had provided three witnesses who'd provided written affidavits, and these were accepted as evidence.
The panel said that Narsingh failed to establish the source of the prohibited substance, which worked against him. "He has merely claimed that his drink must have been spiked on 23 June or 24 June, 2016. There is no evidence regarding this, only evidence that his food was allegedly tampered with 20 days ago," it said.
Further, citing the evidence of Ayotte on the matter, the panel said, "Methandienone wouldn't completely dissolve in a drink even if it had been ground down. So the athlete would have seen traces in the drink. Moreover, the concentration of methandienone weren't consistent; a few micrograms had been ingested a few days earlier. And by the time the second sample of 5 July was taken, the concentration of methandienone was too high to be consistent with the claim that it was a one-time ingestion."
The panel also said that it was a "more likely explanation" that Narsingh was doping. "Assessing the scenario on the balance of probabilities, it's a likely explanation that he was doping rather than being a victim of sabotage. For the same reason, he cannot succeed with a plea of no fault or negiligence and must be banned accordingly," it said.
Here's the full text of the CAS report: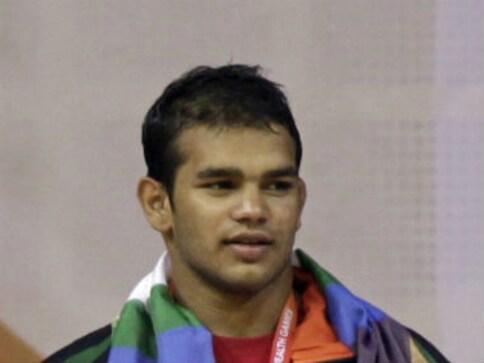 Sports
Narsingh Yadav's Olympic dream was shattered a mere 12 hours before he was scheduled to start his campaign in Rio in the men's 74 kg wrestling event.
Sports
Disgraced after being ousted from the Olympics Village for flunking a dope test, Indian wrestler Narsingh Yadav "became unconscious" when he was slapped with a four-year ban by the Court of Arbitration for Sports (CAS).