Narsingh Yadav, Inderjeet Singh's Rio Olympics dreams hang by a thread as India rocked by doping storm
Still rattled by the Narsingh Yadav dope scandal, India's Olympic build-up was rocked by another doping fiasco as shot-putter Inderjeet Singh also tested positive for a banned substance but alleged that his sample had been tampered with.
New Delhi: Still rattled by the Narsingh Yadav dope scandal, India's Olympic build-up was rocked by another doping fiasco as shot-putter Inderjeet Singh also tested positive for a banned substance but alleged that his sample had been tampered with.
The 28-year-old Inderjeet's 'A' sample has returned positive for steroids androsterone and etiocholanolone barely 10 days ahead of the mega-event in Rio de Janeiro.
The reigning Asian Champion has been informed by the National Anti-Doping Agency (NADA). His out-of-competition test was done on 22 June, sources told PTI.
NADA Director General Naveen Agarwal refused to confirm Inderjeet's name given that his 'B' sample was yet to tested but he did reveal that the shot-putter had recorded a whereabouts failure last month.
"Inderjeet Singh did have a whereabouts failure in the month of June, he did avoid it (the test). As for the dope tests, I cannot say about Inderjeet but two athletes have tested positive so far, including Narsingh," Agarwal said.
"It is the disciplinary panel before which the hearing will be held. If he (Inderjeet) is not satisfied, he can appeal with the appeals panel of NADA. If the athletes cooperate with the panel then it doesn't take much time for the process to be completed," he added.
The NADA has asked the Punjab-born athlete, who had won a bronze in the 2014 Asian Games, if he wants to get his 'B' sample tested. Inderjeet has seven days in hand to get the process completed.
If the 'B' sample also tests positive, he will have to miss Rio Games beginning 5 August, besides facing the prospect of being banned for four years under the new WADA Code.
Inderjeet's positive dope test comes barely two days after the high-profile scandal involving Narsingh that engulfed wrestling. Narsingh has alleged that he was framed by rivals, who spiked his food and supplements.
Inderjeet also claimed it was a conspiracy against him and his sample has been tampered with.
"This is a conspiracy and there is something wrong in it. This will be checked by the doctors though. I don't want to comment on it but whoever has tried to raise their voice in this country, they are forced to shut up," said Inderjeet.
"My sample has been tampered with. Why would a player take something which is not good for his health?" he added.
Interestingly, Inderjeet is not a regular in the national camp and prefers to train on his own with his personal coach.
Inderjeet said it was too early to say on what would be his next move but there was a campaign to shut his mouth.
"I am not in a situation to say anything right now but this is one thing which destroys a player in our country. I will defend it," he said.
"I have given dope test at least 50 times last year and this year too I am giving it everywhere. Even after that a campaigning is done to shut my mouth. I used to speak straight for the Indian athletes. There are many things happening with me for past one year. It disturbs a player," Inderjeet said.
Inderjeet was one of the first track and field athletes who qualified for the Rio Olympics as he made the cut last year itself.
He had a training stint earlier this year in the United States under funding of the Sports Ministry's Target Olympic Podium (TOP) Scheme.
In Narsingh's case, the NADA DG said the wrestler was not tested more than other Olympic-bound athletes as has been alleged by his supporters. Agarwal said the allegations that Narsingh has levelled against officials and players would be scrutinised by the disciplinary panel.
"As far as his allegations are concerned, he has to put it up in front of the disciplinary panel, which would be able to take an appropriate view on this. All the Olympians were tested two or three times. I would not go by the media trial, only the disciplinary panel can decide it," he said.
Agarwal said the results of Narsingh's initial tests had returned clean.
"The 2nd June result was alright, it was the 25th June sample (which came out positive). Even in that, the blood sample was fine but his urine sample tested positive," Agarwal said.
Sports Minister Vijay Goel reiterated that due process would be followed in deciding Narsingh's fate.
"The biggest question is whether Narsingh would be able to go to Rio or not. Even if there has been a conspiracy, proving that will take time. So, that is for the later part.
Now, we can only see whatever reports come. We are bound by international code, by WADA. We want transparency and a true
and fair probe into everything," he said.
"Till the time things are not in our hand, there is no point taking this matter forward. Since I am a responsible person, let the press say, I will only be able to speak on the basis of evidence. Now he is under provisional suspension. If the panel exonerates him, then we will think about him going to Rio," he added.
Find latest and upcoming tech gadgets online on Tech2 Gadgets. Get technology news, gadgets reviews & ratings. Popular gadgets including laptop, tablet and mobile specifications, features, prices, comparison.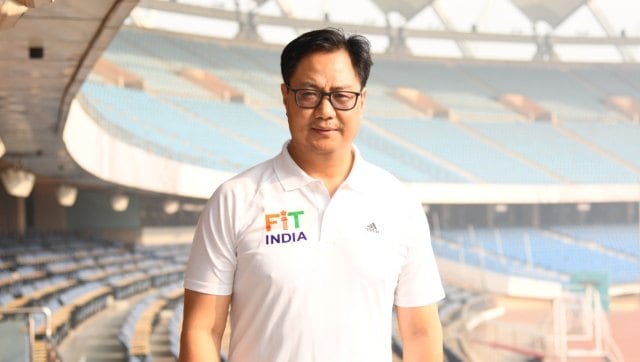 Sports
Kiren Rijiju also stressed on the need for states to identify on priority their best sporting infrastructure for the Khelo India State Centre of Excellence (KISCE).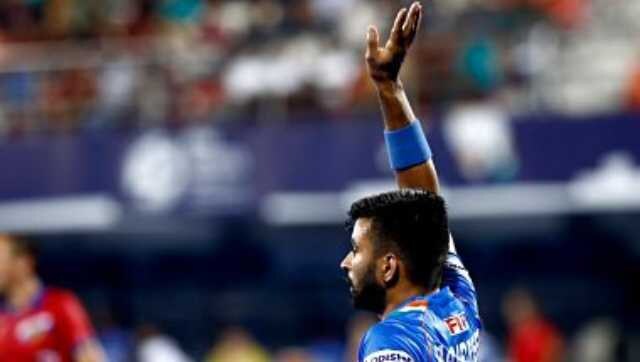 Sports
The Indian men's hockey team skipper Manpreet Singh and the four other players who have tested positive for COVID-19 were showing only "mild symptoms" and they were doing well, the doctors from Sports Authority of India said on Saturday.
Sports
The men's hockey team recently suffered a bout of COVID-19 cases, with several key players testing positive for coronavirus after returning to the camp.