Narsingh Yadav claims his food supplements were sabotaged, WFI backs wrestler after failed dope test
India's Olympic buildup was dealt a huge blow today as wrestler Narsingh Yadav, who was selected ahead of the celebrated Sushil Kumar, failed a dope test but insisted that the scandal that has jeopardised his Olympic participation is a conspiracy against him.
New Delhi: India's Olympic buildup was dealt a huge blow today as wrestler Narsingh Yadav, who was selected ahead of the celebrated Sushil Kumar, failed a dope test but insisted that the scandal that has jeopardised his Olympic participation is a conspiracy against him.
National Anti-Doping Agency (NADA) Director General Navin Agarwal said Narsingh had tested positive for a banned substance and he appeared before a NADA disciplinary panel yesterday. Sources said he had tested positive for
methandienone -- a banned anabolic steroid.
"Yes, he (Narsingh) tested positive for a banned steroid. His B sample was also found to be positive. Narsingh was personally present when his B sample was opened," the NADA DG told PTI.
"He appeared before a disciplinary panel yesterday. The panel sought for more reports regarding the matter. We will proceed further and I am hoping that the panel will proceed quickly. Till then we will have to wait," he added.
Asked if Narsingh will miss the Rio Olympics, Agarwal said, "It is too early to comment in that regard. We will try to complete the whole thing quickly. I cannot speculate on that."
Narsingh, on his part, claimed innocence, saying that the scandal was a conspiracy against him.
"I believe that there is foul play involved in this entire episode. Someone has sabotaged my food supplements and water intake.
I take pride in the fact that I have competed in every competition, international and domestic, in an honest, fair and transparent manner and I will continue to do so. I am a responsible athlete with an understanding of the country's expectations and hopes on me. I would never dream of betraying that hope," Narsingh asserted in a statement.
"I have been a professional freestyle wrestler for over 15 years and I have undergone almost 25-30 dope tests. I have come out clean every single time and never have any of my samples returned positive results. I have undergone three tests in the last month and a half. I appeared for a dope test on the 2nd of June before leaving for a training camp in Bulgaria. I was again tested on my return on the 25th of June and once again on the 5th of July," he said.
Wrestling Federation of India also cried foul, claiming that the entire episode seems to be an attempt at sabotaging the wrestler.
"It is foul play. Narsingh has a very clean history. it is clearly a conspiracy against him. A decision on the representation in 74kg is to be taken later but in all likelihood there would be no Indian representation in 74kg in Rio. Narsingh has been handed provisional suspension as of now," an WFI official said.
Narsingh, who won the 74kg Olympic quota berth with a World Championships bronze medal last year, was selected for Rio in controversial circumstances after double Olympic-medallist Sushil Kumar's demands for a trial were rejected both by the WFI and the Delhi High Court.
Sushil, who is yet to make a formal statement on the matter, put out a cryptic tweet after the controversy broke out.
"Respect is to be earned not demanded," Sushil, a former world champion tweeted without specifying to whom or what exactly was he referring to.
Narsingh, a former Commonwealth Games gold-medallist, had to fight a lengthy legal battle with Sushil to get the chance to compete for India at the Olympics.
Sports Minister Vijay Goel said he will react on the development tomorrow after gathering all the relevant input.
The Sports Ministry though earlier issued a statement to confirm a failed dope test by a wrestler but desisted from
giving out Narsingh's name.
"One wrestler has been detected by National Anti-Doping Agency (NADA) as dope positive. An Anti-Doping Disciplinary Panel (ADDP) has been constituted by NADA under its rules for hearing the case. Its first hearing was held yesterday in which the wrestler was given an opportunity to defend himself," the Ministry said.
"After the hearing, the panel has asked NADA for some further reports. After these reports are received, the panel would hold further hearing in the matter. ADDP is headed by a legal expert and includes doctors and sportspersons.
NADA is an autonomous body under the Ministry of Youth Affairs and Sports to check doping in sports," the Ministry stated.
"India is committed to the World Anti-Doping code and follows prescribed procedures. Government does not interfere in the day-to-day functioning of NADA and is committed to total transparency and objectivity in matters relating to doping," it added.
Indian Olympic Association Secretary General Rajeev Mehta ruled out the possibility of Sushil benefitting from the episode, saying that the last date for sending Olympic entries, July 18, is well behind them now.
"As far as Sushil Kumar is concerned, I think there is practically no chance for him (to replace Narsingh).
Everything is closed as far as entry of athletes is concerned," he said.
WFI sources said Narsingh had been discouraged from attending the preparatory camp in Sonepat given the acrimony leading up to his selection in the Olympic team.
"But he still went ahead," said the source. Narsingh's sponsors JSW Sports backed the 26-year-old.
"This is someone playing dirty - we are getting it sorted. he is a biggest hopeful - he is shaken up - sad how in India we can't even allow our athletes to train in peace," JSW Cement MD tweeted.
Sushil's mentor Satpal Singh, meanwhile expressed disappointment with the controversy and said Sushil would be
ready to step in if need be in the Olympics.
Find latest and upcoming tech gadgets online on Tech2 Gadgets. Get technology news, gadgets reviews & ratings. Popular gadgets including laptop, tablet and mobile specifications, features, prices, comparison.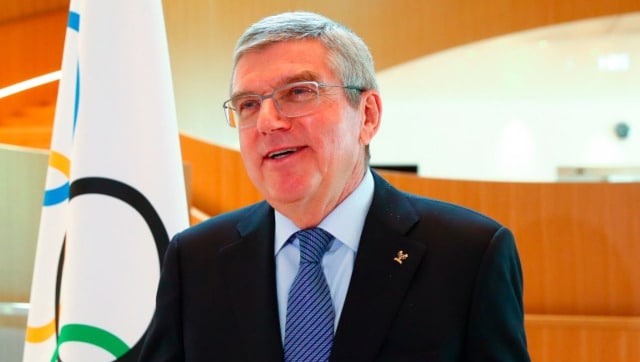 Sports
Bach was named the winner of the Seoul Peace Prize last month and was scheduled to receive the award in person Monday.
Sports
"It's great to have a great balance of youth and experienced players in our defence line. We are guiding the youngsters to get even better at their game and I am sure after a few months we will get even better as a defence unit," Ekka said.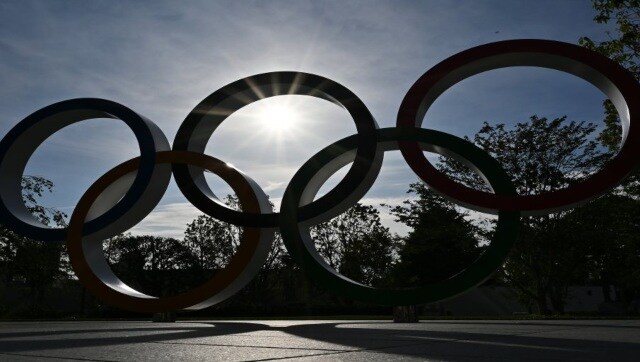 Sports
The competition, which has been under discussion for months, will have strict anti-infection measures in place.