Mumbai Open: Ankita Raina loses in quarters but goes home richer in experience and self-belief
The quarter-final appearance at the Mumbai Open and victories over players ranked higher than her are a timely, much-needed boost for Ankita Raina.
Ankita Raina's impressive run at the Mumbai Open, which is part of the WTA 125K series, came to an end at the hands of unseeded Frenchwoman Amandine Hesse in the quarter-finals on Friday.
Despite a confident start and a spirited fight, Raina was defeated 3-6, 6-7 (4) by the 265th-ranked Hesse in an hour and 48 minutes.
The Indian, who was ranked 293 at the start of the week, had been dethroned by Karman Kaur Thandi as the top-ranked Indian female player. However, her two back-to-back victories this week mean that she will reclaim that honour from Thandi. Raina is also projected to rise to as high as 277 thanks to the valuable 15 WTA points that she gained.
"I am happy with my performances this week. It's my best tournament at the WTA level," Raina told Firstpost after her quarter-final match, though she looked visibly dejected. But instead of focusing on the missed opportunities in her last-eight match, she chose to focus on the positives.
"It makes me more confident and gives me belief in myself that I belong at the top level. I need to work on some areas to improve further but there are a lot of positives," she added.
Given a wildcard into the event, Raina defeated 233-ranked Veronika Kudermetova from Russia 7-6 (2), 6-3 in her opening round and then outclassed 244-ranked Peangtarn Plipuech of Thailand 6-2, 6-2.
Her twin wins in Mumbai were the first in the main draw of a WTA tournament for Raina and she said she would always remember this fondly. The 24-year-old is generally forced to play in the lower tier of International Tennis Federation (ITF) events all through the year to grab ranking points.
Before the Mumbai Open, Raina had suffered a string of disappointing results at ITF events in China and Japan and had failed to win back-to-back matches in the last two months. The quarter-final appearance and victories over players ranked higher than her are a timely, much-needed boost for Raina.
"This tournament, particularly, gives me a lot of confidence because in my last two-three tournaments I exited early. Despite that, I could still give this performance this week in a bigger event, on a bigger stage. I will just remember that and it will help me in the future," she told Firstpost.
Raina, who started playing tennis at the young age of five in her hometown Ahmedabad, had achieved a career-best ranking of 222 in 2015. However, she has been stuck in the 250-300s for the past couple of years, which makes it difficult to play on the WTA tour regularly.
Talking about her plans for the rest of the year, Raina said that the ranking boost from her wins could help her get direct entry into other international ITF events, which would in turn help her climb further up the ladder if she continued to play consistently and maintain the level from this week.
"I still have two to three tournaments to go in this year. There's Navi Mumbai (a $25,000 tournament on the ITF Women's Circuit) at the end of December. And a 100K in Dubai before that. Depending on the entry cut-offs, I will decide my schedule for the rest of the year," she explained.
Raina will return to Pune, which is her training base, to work on her game with her coach Hemant Bendrey. While her week-in week-out grind on the ITF circuit will continue in the remainder of 2017, Raina has her sights set on participating at a Grand Slam in 2018.
"I definitely want to make the qualifications of Grand Slams. I think I have one more tournament to go before the cut-off is decided for the Australian Open. So, yeah let's see how it goes and hopefully I can make the qualifiers for Melbourne," she signed off on an optimistic note.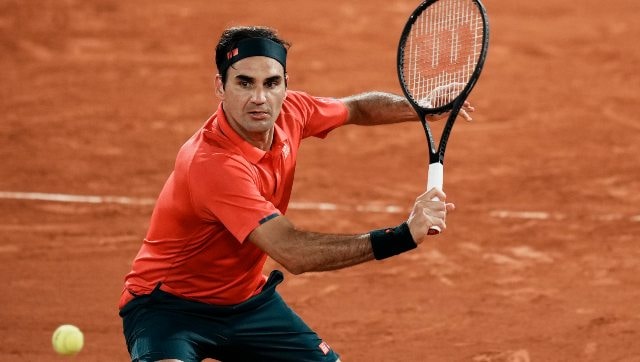 Sports
The 39-year-old Swiss star was playing in his first Grand Slam since reaching the semi-finals of the Australian Open in 2020, and made it into the last 16 with a gruelling four-set win over Dominik Koepfer on Saturday.
Sports
The two players were not named by the French Open organisers.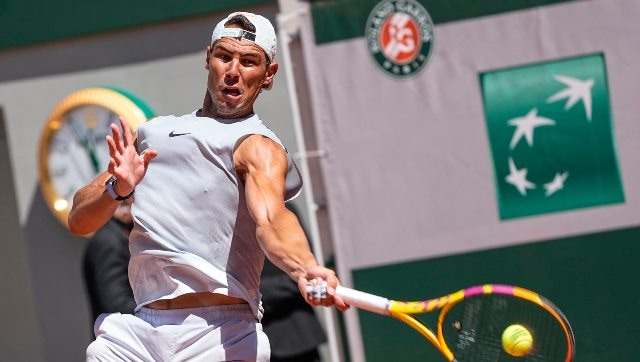 Sports
Schedulers have handed Nadal the evening session slot which will mean his birthday party will fall flat as the match clashes with a 9 pm COVID-19 curfew and a spectator ban.