MS Dhoni believes Chennai Super Kings' fan following has grown in the past two years
MS Dhoni heaped praise on Chennai Super Kings' fans and congratulated them on their much-awaited return to the Indian Premier League.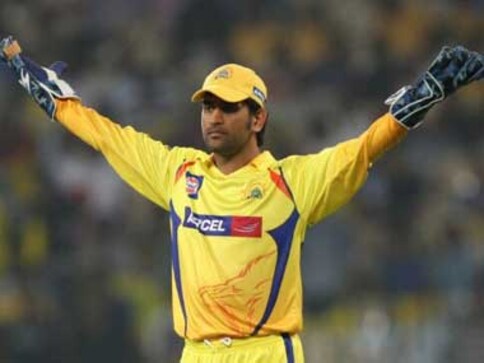 There is a special bond and connect that the Chennai Super Kings (CSK) players and fans share with the franchise. The roller-coaster of emotions could be witnessed during the franchise's highs and lows. Now as the franchise gears up for a comeback to the Indian Premier League (IPL) after a two-year suspension, emotions are flying high, again. At first, MS Dhoni posted a picture on Facebook in yellow jersey welcoming back the franchise and now he's come out as said that CSK's following has grown in the last two years.
The former CSK man congratulated the franchise for getting back into the IPL scheme of things once again.
"Apart from Team India's blue, I think the yellow is pretty special. Fans have stayed with us and the love and affection was always there. It will get amplified when CSK return to play their first game here next year. Thanks a lot for being true cricket fans. The long wait is over," Dhoni was quoted saying by Cricbuzz.
However, there is no guarantee that Dhoni would represent his beloved CSK in the 11th edition of the IPL as the board hasn't announced details of the auction and player retention rule.
The former CSK skipper – who last played at Chepauk in a one-day-international against South Africa in October 2015, considers Chennai his second home. "I can proudly say that as I played a lot of cricket here (Chennai). I made my Test debut in Chennai. Not only as a franchise player but even when we have come with the Indian team, the crowd has given us unconditional love and affection," he concluded.
It was an emotional day for the 36-year-old, who made his Test debut in Chennai and led CSK for eight consecutive years, as he launched a few out of the park to set the stadium on fire in the opening ceremony of the second edition of the Tamil Nadu Premier League (TNPL) on Saturday. Dhoni featured in a 'six-bashing' competition along with his former teammates Matthew Hayden, Mohit Sharma, Pawan Negi, S Badrinath and Laxmipathy Balaji.
Dhoni smacked all three balls that he faced into the stands and set the stadium alight in no time.
After the speech, Dhoni described his hitting technique and explained how he goes against the orthodox method and instead tries to watch the ball and hit flat sixes.
First Cricket News
It is learnt that pacer Bhuvneshwar Kumar has been retained in the ODI squad and dropped for T20s while former skipper Virat Kohli will feature in both squads.
Photos
India's middle-order collapse ensured that fine half-centuries from Shikhar Dhawan and Virat Kohli did not count for much as the team was handed a 31-run defeat by South Africa in the first ODI on Wednesday.
First Cricket News
Kohli on Wednesday surpassed the legendary Tendulkar's tally of 5065 runs to become the Indian player with most runs in away One-day Internationals.