More fitness issues for Rafa? Health scare that forced Nadal to retire in Miami raises clay season worries
Miami: A health scare that forced Rafael Nadal to retire from his second-round match Saturday at the ATP and WTA Miami Open raised concerns about the 14-time Grand Slam champion's claycourt campaign.
World number five Nadal, a nine-time French Open champion whose mastery on clay helped make him a legend, feared for his safety as he felt dizzy and struggled to cope with heat and humidity.
"Very bad feelings but even with very bad feelings I finish a lot of matches," Nadal said. "Today I was suffering for my health. I didn't know what was going on. I was not sure I can finish the match that way so I had to stop."
Nadal handed 94th-ranked Bosnian Damir Dzumhur a 2-6, 6-4, 3-0 triumph when he stopped during a match for the first time in six years.
And the 29-year-old Spanish left-hander, who for years has battled knee injuries, raised the spectre of uncertainty around the upcoming two-month run to Roland Garros even as he hoped medical exams showed no further troubles.
"If the health is fine in a couple of days and nothing is there, I will be ready in a couple of days and I hope to be ready for the clay," Nadal said.
Asked if he was well after a post-match rest, Nadal replied, "So so," and noted that he felt nothing wrong before the match.
"Hopefully it's nothing," Nadal said. "Hopefully it's just the extreme conditions out there, the beginning of a virus combined with the conditions."
It will be Nadal's run to the semi-finals a week ago at Indian Wells that provides a confidence boost heading off the hardcourts and onto the clay.
"Every tournament is an opportunity for me," Nadal said. "If I am playing like last week, I'm going to have my opportunities on clay and that's my goal."
Nadal, a four-time Miami finalist who has never won the title, crashed out of the Australian Open in the first round earlier this year, only the second time in his career his departed a Slam tournament after one match.
Both players complained of troubles at the end of the first set, Dzumhur asking for a trainer first.
"It was tough to play. I felt tired, heavy, dizzy in some games in the first set," the Bosnian said. "I felt in that set I could not play well. I tried to stay on the court and I started to play better."
For Nadal, however, things got much worse.
"Everything was fine until the end of the first set and I started to feel not very good," Nadal said. "It was getting worse and worse and worse.
"I get a little bit scared to be too dizzy and to lose fluids. I called the doctor a couple of times. I decided I was not safe. I wanted to finish the match but I decided I would not.
"I was playing well during the match at the beginning, too, but when you have something like this it was impossible."
AFP
Sports
Second seed Nadal won through 7-5, 1-6, 6-3 in 2hr 49min against the defending champion in the 57th career showdown between the pair.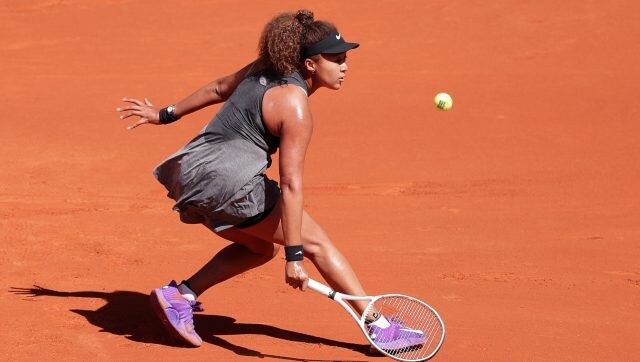 Sports
Osaka has never won a tour-level event on clay court while at the French Open, she is yet to make it past the third round.
Sports
Second-seed Nadal had lost to Zverev in the Madrid last-eight last week.