More controversy for Salman: Athletes' practice session for Olympics disrupted by Sultan's shooting
Four athletes preparing for the Olympics at the Jawaharlal Nehru Stadium in New Delhi were reportedly asked 'not to disturb proceedings' of a film shooting, which turned out to be Salman's upcoming film Sultan
Days after the Indian Olympic Association's (IOA) appointment of Salman Khan as the goodwill ambassador for the Rio de Janerio 2016 Olympic Games created a storm, the Bollywood actor seems to have been at the centre of another Olympic-related controversy.
Four athletes preparing for the Olympics at the Jawaharlal Nehru Stadium in New Delhi were reportedly asked "not to disturb proceedings" of a film shooting, which turned out to be Salman's upcoming film Sultan, according to a report on Sportskeeda website.
The film features Anushka Sharma and Salman, both playing wrestlers. Incidentally, many claimed that Salman's role of ambassador was part of the publicity campaign for Sultan.
An onlooker was quotes by Sportskeeda as saying, "A part of the stadium was booked for the shooting, which is completely understandable. However, these athletes were limbering down on the part which was not assigned for the shoot. Hence it didn't make any sense to treat them the way they did. What is saddening is that the film security didn't even know how many laurels they have bought to the country."
The athletes in question have not been named nor have they commented publicly on the incident. However, the article said, "We don't want to get into any of this, it does feel bad, but our goal is Rio and we don't want to be distracted by anything else."
This is not the first incident of athletes facing problems at the capital's Jawaharlal Nehru Stadium. There was a power failure during the first leg of the Indian Grand Prix athletics meet, which is an Olympic qualification event, and that severely hampered India's chances. The meet was held without electricity at Jawaharlal Nehru Stadium, which led to results being recorded manually. Hand timings are not considered valid for record purposes and hence will not be counted for Olympic qualifications.
Sports
In a letter addressed to AIBA President Umar Kremlev, IOC Director General Christophe De Kepper said the Olympic body's Executive Board has asked him and its Chief Ethics and Compliance Officer to "follow up" on the situation.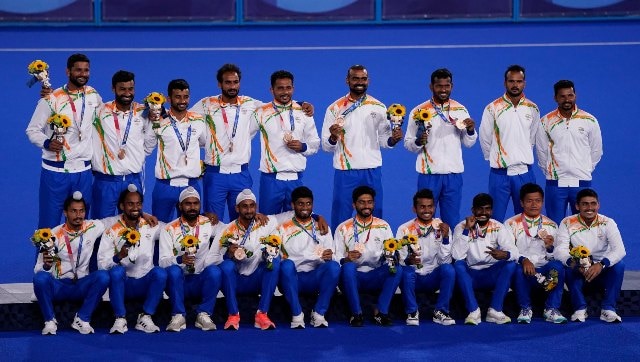 Sports
The Indian men's hockey team produced an inspiring performance at the Tokyo Games, where it edged out Germany 5-4 to claim a bronze medal, the country's first in the sport in 41 years.
Sports
The team missed out on its first-ever Olympic medal but produced its best-ever show in the history of the quadrennial with a fourth place finish.