Monaco Grand Prix: Lewis Hamilton, Fernando Alonso slam Monte Carlo race as Formula One's 'most boring ever'
Sunday's Monaco Grand Prix was Formula One's most boring ever, according to world champions Lewis Hamilton and Fernando Alonso.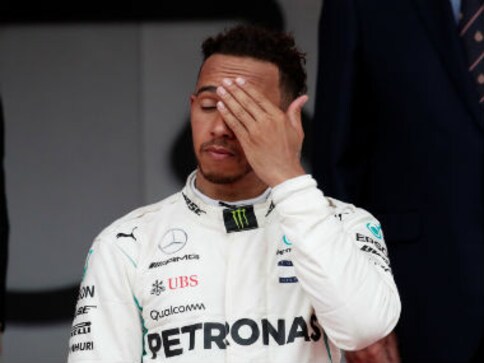 Monaco: Sunday's Monaco Grand Prix was Formula One's most boring ever, according to world champions Lewis Hamilton and Fernando Alonso.
Hamilton finished third for Mercedes, his championship lead over Ferrari's Sebastian Vettel trimmed to 14 points, while Alonso had been seventh before retiring his McLaren with transmission problems on Lap 48.
The top six finishers remained in grid position, with Australian Daniel Ricciardo winning for Red Bull from pole despite having to manage problems with his car's power unit for nearly two-thirds of the distance.
"This is probably the most boring race ever," Alonso told television reporters.
"Without a safety car, without yellow flags, I think the sport needs to think a little bit about the show because this is very disappointing," added the Spaniard, who missed last year's race to compete in the Indianapolis 500.
"I think we probably need to give something to the fans at the end of the race just to pay the ticket back a little."
Hamilton, a four-times world champion and Alonso's former teammate, said it had been the "longest 78 laps ever".
Last year he had managed only seventh as Mercedes struggled around the tight and twisty layout while Ferrari enjoyed a dominant one-two.
But the Briton, still a big fan of the glamorous location and pre-race build-up, was frustrated by an afternoon spent at reduced speed to save the tyres on a one-stop strategy and with no chance of overtaking.
"Formula One needs to apply a different schedule here. It should not be a one-stop race, for example," said Hamilton, a two-times winner in Monaco, who said he would have been asleep on the sofa if watching on television.
"From a racing driver's point of view, we were never pushing.
"It was insane how little I was pushing. I was 10 seconds behind, but I was conflicted because in my heart I wanted to win this race, but the team just asked me to bring the car home."
One man who was celebrating, and not complaining of boredom either, was Ricciardo.
At any other track, with his engine problems, he would have been overtaken and forgotten.
The Australian performed a jubilant 'shoey' celebration on the podium, quaffing champagne from his sweaty racing boot and making Red Bull's technical head Adrian Newey share the experience.
The magnum of champagne was then handed to Monaco's Prince Albert and Princess Charlene to drink straight from the oversized bottle.
Ricciardo then jumped in the pool on the team's harbourside hospitality, having mulled over whether a dive in the sea might be preferable.
"The pool looked a little bit worse for wear yesterday, so maybe the harbour is cleaner," he said.
also read
Sports
Union Sports Minister Thakur's comments came days after the country's top wrestlers took their protest to the city of Haridwar in Uttarakhand, where they threatened to immerse their medals in the Ganga river.
Sports
According to a press release issued by the Ministry of Youth Affairs and Sports, the Tokyo Olympic champion intends to train at Kuortane Olympic Training Centre in Finland during this time.
Football
LaLiga chief Javier Tebas insisted Thursday he didn't mean 'to criticise' Vinicius Junior following a charged exchange on Twitter after the Real Madrid forward was racially abused during a march.