Monaco Grand Prix: Daniel Ricciardo's first win from pole despite power loss, Max Verstappen's fun race and other talking points
Ricciardo scored his maiden win in Monaco, 'redemption' was one of the first words the Red Bull Racing driver uttered, reminding us of how he lost this race from the lead back in 2016
Fernando Alonso termed the 2018 Monaco Grand Prix as the most boring race ever. Now, we know that the Spaniard is generous with his superlatives, but as 'Formula One purists' we would somewhat disagree. Let's put it this way – after delivering edge-of-seat action in the last few races (especially Bahrain, China and Baku), the race in Monaco had a different narrative on offer – suspense. Ever since Daniel Ricciardo radioed a loss of power on Lap 28, most assumed that the Australian's retirement was only a matter of 'when' and not 'if.'
Similarly, Valtteri Bottas' alternate tyre strategy, Lewis Hamilton's triggering of early race pit-stops, Max Verstappen's charge from the back and even Pierre Gasly and Nico Hulkenberg's long first stints – all these stories did their bit to add to the overall suspense of the race. By mid-race, the top five drivers were separated by only a few corners. So where did the Monaco Grand Prix lose its suspense?
6 races in; the 3 best drivers have 2 wins each! Congratulations, Daniel Ricciardo and Red Bull Racing! #F1 #MonacoGP

— Kunal Shah (@kunalashah) May 27, 2018
Let's also not forget Lance Stroll's multiple barrier-crashing episodes making everyone wonder, how soon before the Williams driver crashes out, brings out the Safety Car and livens up the race! By the end of Lap 5, the top-10 drivers were comfortably settled and racing in the positions they started the race in – offering an early indication that fans would have to endure a long afternoon ahead. However, the suspense died a slow death as the 78-lap race came to an end. More so because of the nature of Monaco, where overtaking is next to impossible. We're not sure how strong do Liberty Media want the flavour of 'suspense' to be as they go all out in selling their (our too!) sport.
Ricciardo scored his maiden win in Monaco, 'redemption' was one of the first words the Red Bull Racing driver uttered, reminding us of how he lost this race from the lead back in 2016. In fact, Ricciardo's 'loss of power' radio message made us wonder if his winning in Monaco was jinxed! It was reported post-race that Ricciardo's MGU-H suffered a failure and cost him nearly 25 percent of his engine power.
For Ricciardo, this was his first win from pole position; by the way, he also topped all the official practice sessions before grabbing top honours on Saturday by managing to be the only driver to lap around the circuit in 1:10 seconds. Surprisingly, or not, this was Red Bull Racing's second pole position in this hybrid-turbo era (2014 onward); the last one being Ricciardo's pole in Monaco in 2016.
In the early part of the race, several drivers radioed their team pit-walls complaining about the slow pace of the race. Was Ricciardo driving too slowly? Well, after qualifying nearly 14 seconds quicker than Ayrton Senna's magnificent pole position lap in the 1988 Monaco Grand Prix, Ricciardo's early race pace was nearly 7 seconds off his qualifying pace. A full fuel tank usually slows the early race pace by 3-4 seconds, but this was clearly a case of Ricciardo doing what Formula 1 fans dislike their drivers to do – race management. But this is also a strategy that has reaped many drivers a race win over the years – Nico Rosberg's win in 2013 is an example. There's an old Motorsport quote that we were reminded of today – winning the race at the slowest possible pace!
Surprising that despite the slow race pace, the Pirelli tyres aren't holding up as expected! #F1 #MonacoGP

— Kunal Shah (@kunalashah) May 27, 2018
Such was Ricciardo's pace that Mclaren's Stoffel Vandoorne (finished 14th) was waiting to unlap himself in the latter stages. Similarly, despite being six tenths off Mercedes' Bottas in qualifying, Force India's Esteban Ocon suddenly found himself at Bottas' gearbox with a chance to grab fifth, if the race offered the opportunity. But why was Ricciardo driving slowly? Apart from the apparent power unit issue, it seems that Pirelli's tyres needed management from the first lap itself. The hypersofts were expected to last 22 laps, but Hamilton decided to do away with his after only 12 laps.
Sebastian Vettel, who publicly declared his intentions to jump Ricciardo at the start, settled for 2nd place – probably content at finishing ahead of his title-rival, Lewis Hamilton. This was Vettel's first podium appearance after winning the opening two rounds of the season. Hamilton, the reigning world champion and current Drivers' Championship leader, seemed content at finishing 3rd; of all the drivers who complained about the tyres, it was Hamilton who radioed his concerns the most – almost hinting Mercedes to consider a second pit-stop. Ferrari's Kimi Raikkonen, who was engaged in a race-long battle with Valtteri Bottas, was another driver who seemed to have literally forced his team to make him stop. Were Ferrari attempting to use Raikkonen as a pawn to aid Vettel's race yet again?
Elsewhere, Max Verstappen was having a fun race. The Red Bull Racing prodigy, who has committed 6 errors out of 6 races this season, started last after a crash in Free Practice 3 that made his car irreparable for qualifying. The Dutchman drove an aggressive race to finish 9th – after a series of overtakes, that made us wonder why Vettel couldn't challenge Ricciardo for the lead, especially if the latter had car issues and was driving at a really slow pace. Maybe after losing points to Hamilton for three consecutive races, he was just pleased to cut into his deficit. After all, the Renault engine is one of the reasons why Daniel Ricciardo isn't considered as a genuine contender.
Back to Verstappen – does the Dutchman need to introspect about his driving? The driver disagrees but in reality and Red Bull Racing boss Christian Horner seem to suggest otherwise. The 2018 Monaco Grand Prix proved yet again why Red Bull Racing need Ricciardo, rather than the other way around. If Verstappen is a definite long-term investment that will yield World Championships, Ricciardo's short-medium term potential is definitely something the team can't ignore. In fact, it would be safe to say that on the basis of his current form, Ricciardo is more bankable a driver for a consistent season-long campaign than Verstappen. However, calls to demote Verstappen a la Kvyat style seems a bit over the top!
Force India's Ocon finished in the 'best of the rest' position – 6th, ahead of Toro Rosso's Pierre Gasly in 7th. Hulkenberg, Verstappen and Sainz clinched the last three points scoring positions. Ocon's finish propelled Force India to 6th place in the Constructors' Championship – 7 points ahead of Toro Rosso. However, now is when the going will get tough for Force India, closing the gap to Mclaren and Renault who are 14 and 20 points ahead respectively.
From the list of retirements, the 2018 Monaco Grand Prix saw only one mechanical retirement – Alonso, who suffered from a gearbox failure; reminding us of the days when Honda powered his Mclaren. After scoring points with at least one car in every race of 2018, this was the first race of the season where neither Mclaren drivers scored. Monégasque Charles Leclerc suffered from a brake failure that saw him plunge into the back of Toro Rosso's Brendon Hartley (who desperately needs some luck!).
In other news, the manufacturer teams have agreed to drop the controversial and rather expensive MGU-H (the same part that troubled Ricciardo in Monaco!) from the sport come 2021. While Mercedes termed this as a step backwards, it seems that the only disappointment from Monaco would be Daniel Ricciardo not accepting Christian Horner's dare to do a shoey with Monaco's Prince Albert!
Sports
The Russian federation (RusAF) was banned in 2015 after a damning World Anti-Doping Agency report identified 'a deeply-rooted culture of doping'.
Sports
The sanction was meted out by Formula One's rulers the FIA after Ferrari were forced to change the power unit twice in Leclerc's car at the season-opening race in Bahrain.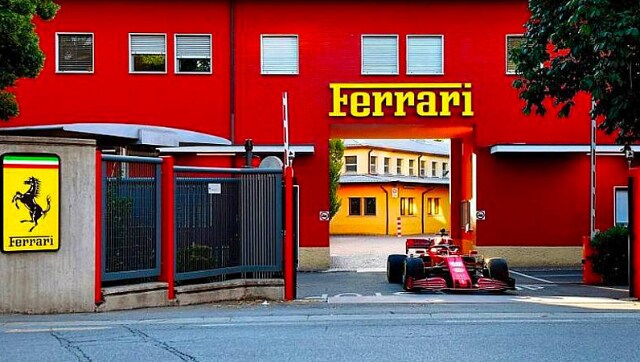 World
Ferrari suffered from a cyberattack in which the contact details of its customers got leaked. They also faced a demand for a ransom, which, they refused to pay, stating that such demands fund criminal activity and allow threat actors to continue their attacks.