MLS: New York Red bulls beat Columbus Crew in Eastern Conference final, free up coach Gregg Berhalter to take over US team
Seeking their first MLS title after setting a regular-season league record with 71 points, New York play Atlanta United in a two-leg semifinal on 25 and 29 November.
New Jersey: About 90 seconds remained in stoppage time when Columbus Crew coach Gregg Berhalter walked down the sideline to exchange a handshake and hug with New York counterpart Chris Armas. The Red Bulls are moving on, and it appears Berhalter is, too.
Daniel Royer scored twice in a 2:44 span late in the second half, and the Red Bulls advanced to Major League Soccer's Eastern Conference final with a 3-0 victory Sunday night.
Alex Muyl's goal in the 17th minute overturned a first-leg deficit, and the Red Bulls went on to a 3-1 aggregate victory that likely will free Berhalter to be hired later this year as US national team coach.
"If he's the next national team manager, we're behind him," said Armas, Berhalter's former US teammate, adding, "with another tier of players, it'd be fun to see what he can do. But he would do great."
Armas took over the Red Bulls in July when Jesse Marsch left to become an assistant at the Bundesliga's RB Leipzig, owned by the same parent company. Leipzig beat Bayer Leverkusen by the same 3-0 score Sunday, and Armas said Marsch had promised to stay up late to watch.
Seeking their first MLS title after setting a regular-season league record with 71 points, New York play Atlanta United in a two-leg semifinal on 25 and 29 November. The Eastern winner will host Portland or Kansas City in the final 8 December.
Berhalter, Columbus' coach for the past five seasons, deflected questions about his future. He is the favorite to replace US interim coach Dave Sarachan, who has led the Americans for 13 months since Bruce Arena quit after they failed to qualify for this year's World Cup.
In line to become the first player to appear in a World Cup for the US and coach the national team, the 45-year-old Berhalter led low-budget Columbus to the playoffs four times, losing to Portland in the 2015 MLS final and getting eliminated in the conference final in 2014 and the conference semifinals in 2014 and this year.
"What's in Columbus is an identity, a way to play, giving the players belief and making players better. That's what we did for a long time," he said.
In dark pants, sweater, jacket and shoes, a dark scarf slung around his neck, Berhalter dressed in the style of Pep Guardiola, And his shaved head also resembles the world soccer's top coach.
"The reality of trying to break them down is not always so easy," Armas said, adding, "and then, of course, you can talk about with the ball how good they are. They can unbalance you and they can give you fits."
Columbus, which beat the Red Bulls in the 2008 MLS final and the 2015 conference final, was in danger of being moved to Austin, Texas, for 2019 before MLS announced Oct. 12 that owner Precourt Sports Ventures intends to launch an expansion team in Austin and the league is working with the Haslam and Edwards families to keep the team in Columbus.
"To us, it became more than that and blocking out distractions," Berhalter said. "The guys stayed focused, didn't make excuses for themselves and wanted to get better, and that's all you can ask of them."
While the announced crowd was 22,789, Red Bull Arena appeared two-thirds full. New York evened the aggregate after Sean Davis sent a free kick from 35 yards on the right flank into the penalty area. Royer headed the ball down and defender Aaron Long kicked it toward goalkeeper Zack Steffen from 7 yards. The ball deflected off Muyl's right foot and in for the 23-year-old midfielder's first playoff goal.
New York moved midfielder Tyler Adams higher to push its attack, giving Columbus difficulty, but the Crew started to have more chances in the second half. The Red Bulls took the aggregate lead in the 73rd minute following an eight-pass sequence on the left side that included Adams, Tim Parker, Davis and Alejandro Romero Gamarra. After Bradley Wright-Phillips played a long diagonal pass to Muyl in the penalty arc, Muyl spun, played the ball from his right foot to his left and passed through three defenders to Adams. He one-touched the ball to Royer, who had broken away from Jonathan Mensah 8 yards out, and beat Steffen with a right-footed shot.
"That was so quick," said the Austrian winger, who had 11 goals during the regular season. "All of a sudden I was there all alone."
When Davis knocked the ball away from Justin Meram in the Columbus half in the 76th, Michael Murillo played long pass to Gamarra, who sent the ball to Royer on the left flank. Royer drove toward the penalty area and from inside the arc put the ball just under the crossbar. As Royer did a front flip and then a backflip, more red flares went off from the Empires Supporters Club behind the goal.
Berhalter sounded wistful.
"Overall, not enough on the night," he said.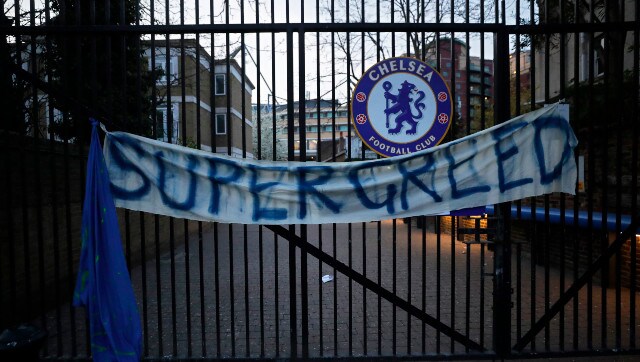 Sports
Chelsea have responded to the barrage of criticism by agreeing to select three supporter advisors through an election process.
Sports
Lukaku, 27, was pictured on the streets of Milan in a car, waving the team flag and greeting 'Nerazzurri' fans.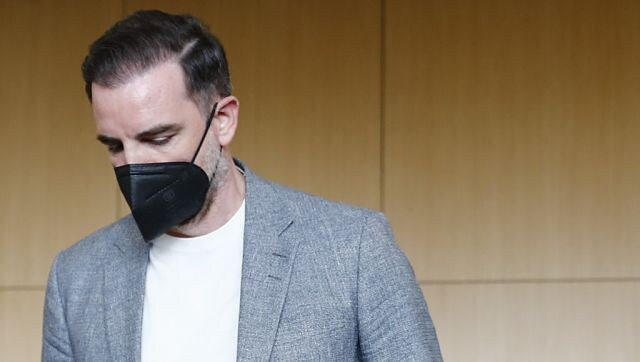 Sports
According to the case against him, 297 files with sexual content featuring children or teens were found on Metzelder's mobile phone.