MLS: Atlanta United edge out Los Angeles Galaxy as most valuable club in league with record-setting spectator support
Atlanta United drew an MLS playoff record 70,526 fans for a home playoff contest and averaged more than 50,000 spectators a match to top the table thanks to ticket sales.
New York: Atlanta United debuted atop the list of most valuable Major League Soccer clubs unveiled Wednesday by Forbes magazine, edging the Los Angeles Galaxy thanks to record-setting spectator support.
The second-year club, which hadn't produced enough data to earn a look on last year's value list, drew an MLS playoff record 70,526 fans for a home playoff contest and averaged more than 50,000 spectators a match, selling more than one million tickets this season to top the value table at $330 million.
Atlanta just missed topping the table on the field, trailing only New York Red Bulls, and United drive merchandise sales, responsible for 25 percent of league-wide MLS online merchandise sales. Five Atlanta players rank among the top five jersey sellers among MLS clubs.
"I think it's one of the great expansion stories in the history of professional sports," MLS commissioner Don Garber told Forbes, adding, "the team continues to defy our expectations."
🅰️tlanta faithful.
🅰️lways rowdy.
🅰️lways proud. pic.twitter.com/hRQNXefzGu

— Atlanta United FC (@ATLUTD) November 14, 2018
Galaxy, which had topped the list, ranked second this year on $320 million, a 1.6 percent boost from last year, with the Seattle Sounders third on $310 million, just ahead of first-year expansion side Los Angeles FC on $305 million, not including their new $350 million downtown stadium, and 2017 MLS Cup winner Toronto in fifth on $290 million.
The average MLS team is valued at $240 million, a 7.6 percent increase from 2017.
At the bottom of the 23-team analysis was the Colorado Rapids at $155 million, just trailing the Columbus Crew at $160 million. The Crew owner wants to own a club in Austin, Texas, while an Ohio group tries to purchase rights to keep the Crew in Columbus.
The Vancouver Whitecaps are 21st at $165 million, $3 million behind the Montreal Impact and $5 million adrift of 19th-place Real Salt Lake.
An expansion team in Cincinnati announced in May will spend $150 million for a club, a 650 percent jump from 10 years ago and more than triple what the Montreal Impact paid to join in 2012. At least 10 potential cities are in the hunt for a 28th expansion club, what MLS had said would be the last but that limit might yet be raised.
"I'm sure at some point in the off-season we'll take a deep look at that and determine if anything will change in terms of our expansion strategy," Garber said.
Garber said MLS is spending $100 million annually on player development and seeing some return with Alphonso Davies going to Bayern Munich in July for $22 million, a record sum for MLS.
And with the 2026 World Cup coming to the United States and Canada as well as Mexico, the league that launched in the wake of a US-hosted 1996 World Cup.
"There's no doubt for me or anybody else involved in MLS that the World Cup in 2026 is going to be, in many ways, the rocket fuel that will elevate the sport of soccer and MLS to entirely new levels," Garber said.
Sports
A 2-1 defeat at relegation-threatened Mainz a fortnight ago cost Bayern the chance to be confirmed Bundesliga champions for the ninth straight season.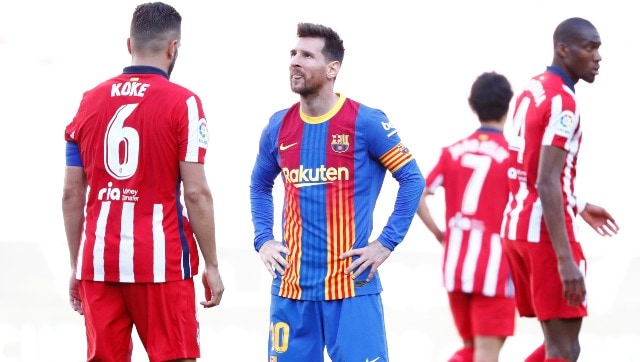 Sports
Four wins from their last four games will now be enough for Zinedine Zidane's side to retain their La Liga crown, with a crunch game at home to fourth-placed Sevilla up first on Sunday.
Sports
The move came a few hours after the club's American owners announced that current coach Paulo Fonseca will depart at the end of this season. Mourinho's contract is for three seasons.