Milwaukee Bucks' walkout over Jacob Blake shooting leads to sporting boycott in US; NBA, WNBA, MLS, MLB games scrapped
Milwaukee Bucks' decision to not play in their NBA playoff match over the US police shooting of Jacob Blake led to a historic sporting boycott in US as Naomi Osaka, MLB, MLS and WNBA joined the protest.
The Milwaukee Bucks led a historic sporting boycott on Wednesday over the US police shooting of a black man, forcing the NBA to halt its playoff schedule and prompting a wave of walkouts across multiple sports.
The NBA postponed its entire slate of Wednesday fixtures after the Bucks refused to play game five of their Eastern Conference first-round series against the Orlando Magic in protest over the shooting of African-American man Jacob Blake in Kenosha, Wisconsin on Sunday.
Blake was seriously injured after being shot point blank in the back seven times by police officers in a confrontation captured on video.
"Over the last few days in our home state of Wisconsin, we've seen the horrendous video of Jacob Blake being shot in the back seven times by a police officer in Kenosha, and the additional shooting of protestors," the Bucks players said in a statement explaining their boycott.
"Despite the overwhelming plea for change, there has been no action, so our focus today cannot be on basketball."
The Bucks' no-show prompted the NBA to scrap two other games scheduled for Wednesday: Houston's clash with Oklahoma City Thunder and the Los Angeles Lakers' matchup with the Portland Trail Blazers.
At an emergency meeting of NBA teams in Florida late Wednesday, the crisis threatened to put the entire season in jeopardy, with LeBron James' Los Angeles Lakers and Los Angeles Clippers both voting to abandon the season. All other teams voted to continue.
It was not immediately clear whether the Lakers and Clippers would continue the season as scheduled.
Five MLS matches postponed
Five Major League Soccer matches were also postponed on Wednesday night as players made a collective statement against racial injustice.
Players from games between Atlanta United and Inter Miami, FC Dallas and Colorado, Portland and San Jose, Real Salt Lake and LAFC, and the LA Galaxy and Seattle all decided not to play in solidarity.
The lone match played was between Orlando City and Nashville SC.
Colorado forward Kei Kamara posted on social media: "We made a decision together as players and staffs to not play our game tonight because there's more happening in our country to distract our minds to soccer. This is the first time I can agree to the saying `It's just a game.'"
Atlanta United released a statement before its scheduled game against Inter Miami in Fort Lauderdale, Florida. After a group discussion, the players all gathered on the field before the game, arm in arm.
"We stand in solidarity with the Black community, with our players, our city and our fans in the fight against injustice," the statement said. "We must use our voices to be the change."
The Timbers similarly released a statement that said: "The Portland Timbers stand in support of our players and their decision not to play tonight. Racial injustice and police brutality against black people in our country must end now."
After his team's 3-1 victory over Nashville, Orlando City midfielder Nani said he was not aware until after the game that players had boycotted the other games. Nani was the only Orlando player to kneel for the anthem before the game.
"We didn't know. We understand and we respect what's going on and what the other teams did," Nani said. "This is a situation we must stick together from today to try to do our best to see what we can help and what we can support."
MLB, WNBA games postponed
Three Major League Baseball games and all three WNBA games also were called off.
MLB games between the Cincinnati Reds and Brewers in Milwaukee, Seattle Mariners and Padres in San Diego and the Los Angeles Dodgers and Giants in San Francisco were called off hours before they were set to begin.
"There are serious issues in this country," Seattle's Dee Gordon tweeted. "For me, and for many of my teammates, the injustices, violence, death and systemic racism is deeply personal. This is impacting not only my community, but very directly my family and friends. Our team voted unanimously not to play tonight."
Other MLB games had finished, were in progress or just about to start as the announcements were made. Some players, such as outfielders Jason Heyward of the Cubs and Matt Kemp of the Rockies, sat out while their teams played.
All three postponed games will be made up as doubleheaders on Thursday. There was the possibility, too, that other games around the majors could affected — two days before MLB was set to celebrate Jackie Robinson Day.
"Given the pain in the communities of Wisconsin and beyond following the shooting of Jacob Blake, we respect the decisions of a number of players not to play tonight. Major League Baseball remains united for change in our society and we will be allies in the fight to end racism and injustice," MLB said in a statement.
Three WNBA games also were called off inside the league's bubble in Bradenton, Florida.
"We know it's a very emotional time for our players. They are struggling with what's been happening in this country for months, if not years," said WNBA Commissioner Cathy Engelbert, who said the league supports its players decision to not play Wednesday night.
In Bradenton, Florida, in the WNBA bubble, Washington was set to play Atlanta, Minnesota was going to face Los Angeles, and Connecticut was going to meet Phoenix. Players from the Mystics, Dream, Sparks and Lynx were talking on the court for about an hour deciding whether to play or not. The decision was announced shortly before the expected 7 pm. EDT tip for the Mystics and Dream.
All four teams took a knee at center court right before leaving the court.
Naomi Osaka withdraws from Western & Southern Open
The boycotts spread to tennis also as two-time Grand Slam champion Naomi Osaka abruptly announced her withdrawal from the WTA Western & Southern Open semi-finals, where she was due to play on Thursday.
"As a black woman I feel as though there are much more important matters at hand that need immediate attention, rather than watching me play tennis," Osaka said.
In a statement released late Wednesday, ATP/WTA organizers said all play scheduled for Thursday had been postponed in recognition of the fight against racial inequality.
With inputs from AP and AFP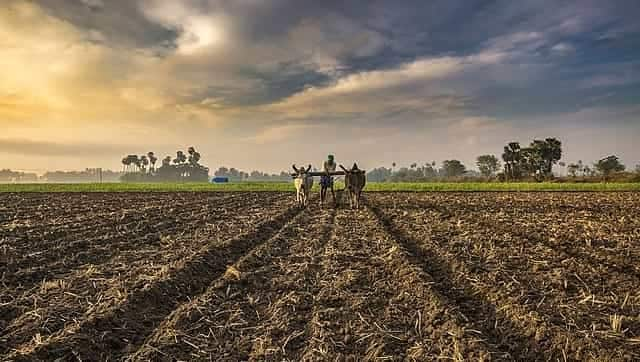 India
After one of the wettest June with 5343.3mm rainfall in Cherrapunji, in the turn of events it has not even touched 1,000mm rainfall mark in July
NBA
Magic Johnson led his high school team to a state championship in 1977 and led Michigan State University to the National Collegiate Athletic Association championship title in 1979.
NBA
Vanessa Bryant cried frequently during her lawyer's presentation. She was still wiping tears from her eyes minutes afterward during a break.