Miami Open: Novak Djokovic hails young guns but warns of long road
Miami: Top-ranked Novak Djokovic saw one of the rising new faces of tennis across the net from him Friday and Britain's Kyle Edmund impressed the 11-time Grand Slam winner.
Two-time defending champion Djokovic downed the 21-year-old Englishman 6-3, 6-3 in his opening match at the ATP and WTA Miami Open but Edmund earned rare praise in the defeat.
"He definitely does have the potential to step up and get up to the top of the game," Djokovic said. "Very pleasantly surprised with his game, his passion on the court."
And 87th-ranked Edmund, who was born in South Africa but moved to Yorkshire at age three, was surprised with what Djokovic told him at the net after the match.
"He just said, 'Well done,' and if I keep playing like that I've got a great future ahead," Edmund said. "It's very nice to hear something like that from him."
A host of prodigies even younger than Edmund have made an impression on Djokovic and the ATP Tour, with nine teens in the Miami men's draw the most since 1991, including Croatia's 46th-ranked Borna Coric and 52nd-rated German Alexander Zverev.
"I applaud and respect them getting so far as teenagers," Djokovic said. "Those guys are definitely somebody to look out for.
"But let's see. It's a long road ahead for them to get to the top 10 in the world. They will have to play consistently well all year."
Djokovic does like the edge Edmund has with world number two Andy Murray as a British compatriot.
"Having Andy Murray as somebody who can mentor him is a great advantage for him," Djokovic said. "He has a lot of time in front of him but he has made the most of what he has done so far."
Edmund was proud of how he battled back after losing the first four games of the match, breaking Djokovic in the fifth and finding his form from there.
"When I broke him at 4-0, that got me on the board and from there I thought I played reasonable tennis," Edmund said.
"I gave it my best and played very good. I put my game out there. It was a good experience. I'm quite pleased with it."
Edmund displayed courageous shotmaking, although 37 unforced errors proved his undoing.
"I would have been disappointed with myself if I hadn't put out the level. There's no point in coming off and going, 'Well, I'm OK,'" Edmund said.
"I put my game out there and tried to play aggressive tennis. I showed it can work. I need to find a balance."
AFP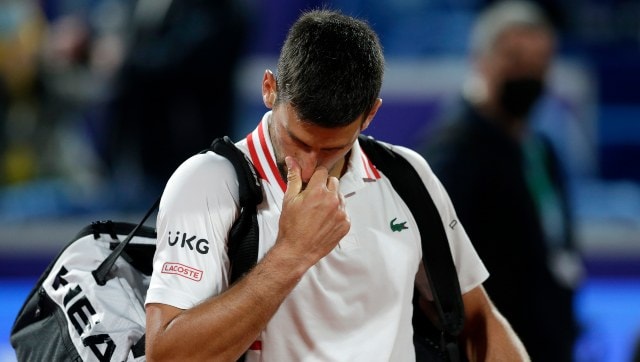 Sports
The 28th-ranked Karatsev saved 23 of 28 breakpoints to advance to his second final of the year following a 7-5, 4-6, 6-4 victory, gaining a measure of revenge for his defeat by Djokovic in the last four of the Australian Open.
Sports
Nadal is hoping to clinch a 14th Roland Garros title and record-setting 21st major in the French capital next month.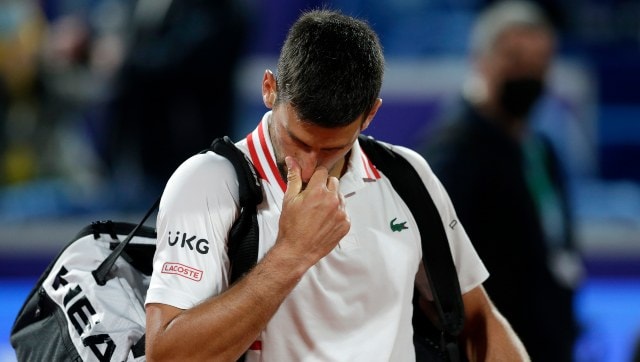 Sports
A message from the tournament's official twitter account read: "Novak Djokovic will not be playing in the Mutua Madrid Open. 'Sorry that I won't be able to travel to Madrid this year and meet all my fans", said Djokovic. 'It's been two years already, quite a long time. Hope to see you all next year!'".