Matter of great pride: BCCI welcomes appointment of Anil Kumble, Rahul Dravid to ICC committee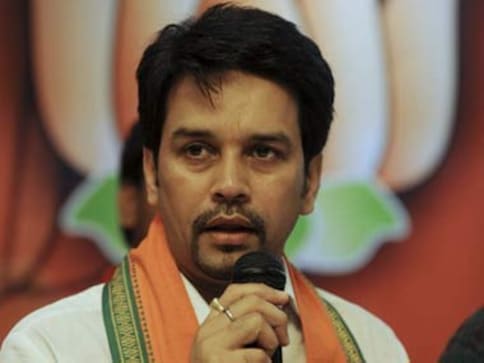 New Delhi: The BCCI on Friday welcomed the extension of Anil Kumble's term as ICC Cricket Committee Chairman for another three years and Rahul Dravid's appointment to the top panel.
Former India captain Kumble was on Friday reappointed as Committee chairman for a second term of three years while his one-time team-mate and batting great Dravid was named as its member.
BCCI secretary Anurag Thakur said: "It is indeed a matter of great pride that the two stalwarts of Indian Cricket – Mr.
Anil Kumble and Mr. Rahul Dravid – have been named in the ICC Cricket Committee.
"The three-year extension to Mr. Kumble's term as the Chairman and the appointment of Mr. Dravid to the Committee is a testimony to the fact both BCCI and the ICC want to protect the interest of the game and use the services of the best," he
said.
"Mr. Dravid, who has been coaching the India 'A' and India Under 19 teams, will be a great value addition to the committee. His experience both as a cricketer and as a coach will come in handy. I take this opportunity to congratulate both these gentlemen," he added.
The appointments come a day after Shashank Manohar, a former president of the Board of Control for Cricket in India (BCCI), was unanimously elected as the first independent chairman of the world's governing body.
Dravid, who represented India from 1996 to 2012, was recently appointed the coach of the India U-19 as well as the India 'A' team, coaching the former to the final of the recently-concluded U-19 World Cup.
He is currently mentoring the Delhi Daredevils team in the ongoing Indian Premier League(IPL). Delhi, which had finished second last in last year's edition, is currently sitting in the third spot of the league points table.
First Cricket News
The BCCI has sought time till 28 June to decide on whether it can host the T20 World Cup in India as a possible third wave of the COVID-19 pandemic is expected during the meet in October-November.
First Cricket News
Ali played two Tests against Zimbabwe where he took a total of 14 wickets, while from Sri Lanka's camp, debutant Jayawickrama played one Test against Bangladesh and took a total of 11 wickets at 16.11.
First Cricket News
Chavan, who never represented India, was initially suspended for life for his involvement in IPL spot-fixing scandal in 2013 along with S Sreesanth.