Mary Kom-led Indian women's boxing team to train in Italy, Ireland as part of preparation for Asian Games 2018
The legendary MC Mary Kom will lead a star-studded Indian women's boxing team's training stint in Italy as part of the preparation for the upcoming Asian Games.
New Delhi: The legendary MC Mary Kom will lead a star-studded Indian women's boxing team's training stint in Italy as part of the preparation for the upcoming Asian Games.
India's top boxers began their preparation for the Asiad in earnest, with the women's team leaving for Italy last night and the men's squad setting off for Ireland on Sunday.
The Boxing Federation of India has drawn out a three-month calendar that will see its boxers get extensive training in foreign camps, besides participation in key tournaments to be battle ready for the big continental games.
The women pugilists will be training at the elite Olympic Performance Training Centre, alongside top women boxers from Finland, Romania, Italy and Montenegro who are already preparing there for the EUBC Women's European Boxing Championships.
The squad is led by India's most accomplished boxer, Mary Kom (48 kg), with Monika (48 kg), Sarjubala Devi and Pinki Rani (both 51 kg), Meena Maisnam (54 kg).
Also in the team are two-time Asian Championship silver medallist Sonia Lather and 2017 World Youth Champion gold medallist Shashi Chopra in the 57 kg, Laishram Sarita Devi and Pavitra in the 60 kg, Simranjit Kaur (64 kg), Lovlina Boroghain and Pooja (69 kg) giving her company in the light to middle-weight categories.
Former World Championship silver medallist Saweety Bora (75 kg), Asian Championship bronze medallist Seema Poonia (81 kg) and Lalfakmawii Ralte (+81 kg) will be fighting in the heavyweight categories.
India's only Youth Olympic Games qualifier so far, Jyoti (51 kg), was also part of the contingent. She will train alongside her senior counterparts as she gears up for her maiden stint at the Youth Olympic Games to be held in Buenos Aires later this year.
Chief coach of the women's team Raffaele Bergamasco heads the coaching roster as Shiv Singh, Chote Lal Yadav and Sandhya Gurung share duties to train the female boxers.
"It is an important trip for our boxers as they will get to train in the best conditions before the crucial Asian Games and later the World Championship. We have picked the top boxers from each category and will be putting them through similar training regimen before the team for the Asian Games is selected," Raffaele said, before boarding the flight.
Meanwhile, the men's team will train at the high-performance centre of the Irish Boxing Association.
Himanshu Sharma (49 kg), who made the cut after his gold medal-winning exploits in Belgrade, CWG gold medallist Gaurav Solanki and Salman Sheikh (both 52 kg), and Madan Lal (56 kg) will be hoping to sharpen their punches for the big event in Indonesia.
Twenty-year-old Ankush Dahiya (60 kg), who won the silver in the Asian Youth Championship, will also try to impress to make it to the Asian Games. After some impressive runs in the World Series Boxing (WSB), Dheeraj Kumar and Ashish (both 64 kg), Duryodhan Negi (69 kg), Mandeep Jangra (75 kg) and youngster, Sanjeet (91 kg) have all been included to get exposure.
Manish Pawar (81 kg) and Parveen Kumar (+91 kg) will be representing in the heavyweight categories.
"We have handpicked a pool of probable boxers in each category and in the next few tournaments each of them will get chance to show their abilities.
"After closely monitoring their performances in the series of exposure trips and major championship that is lined in the next two months we will chose the best to represent in the Asian Games squad," added men's foreign coach and Performance Director of BFI, Santiago Nieva before the team departed for Ireland.
BFI has further planned a series of key tournaments and exposure trips in the coming months, including the prestigious President's cup in Kazakhstan and the Umakhanov Memorial Tournament, both slated to be held in the first week of June along with tournaments in Mongolia.
At the Asiad, the men's categories that would be competed are 49kg, 52kg, 56kg, 60kg, 64kg, 69kg and 75kg.
The featured women's categories include 51kg, 57kg and 60kg as the final Squad announcement will take place on June 26th.
Sports
The impressive Ukrainian triumphed 117-112, 116-112, and 115-113 on the scorecards of the three judges in just the former undisputed cruiserweight world champion's third bout as a heavyweight.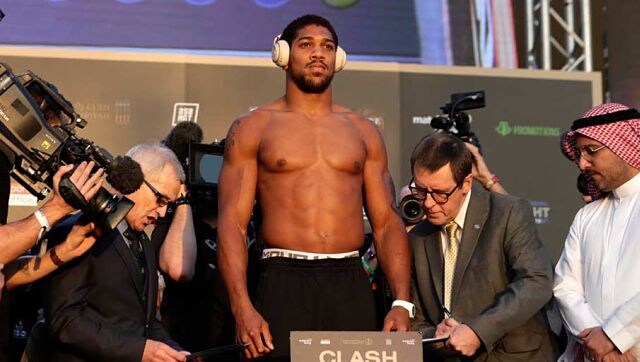 Sports
Talks of a unification 'superfight', which went on for months, appeared to be on the brink of ending in an agreement earlier this year only for a United States arbitrator to rule Fury had to fight Deontay Wilder for a third time.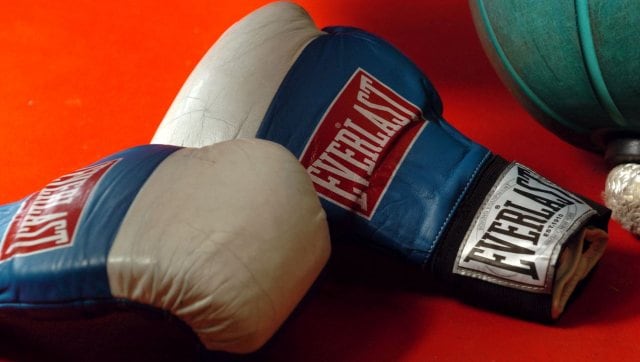 Sports
With the participation of 35 States/UT Units and Boards and close to 400 boxers, the championships will be played as per the International Boxing Association's (AIBA) revised weight divisions, increased from 10 to 13.