Maria Sharapova may never play again after positive doping test, says Russian tennis chief
The situation of Russian tennis star Maria Sharapova is "bad" after she tested positive for the banned substance meldonium and she may never play again, R-Sport news agency quoted Shamil Tarpishchev, the president of the Russian Tennis Federation, as saying on Thursday.
Shamil Tarpishchev said that it is "very doubtful" that she will resume her career.
Tarpishchev had previously predicted that Sharapova could return to competition in time to lead the Russian team at the Olympics in August. It was not immediately clear what prompted his change of view.
Sharapova attended an International Tennis Federation (ITF) anti-doping hearing in London on Wednesday, British media reported.
The five-times grand slam champion stunned the world in March when she said she had returned a positive test for meldonium, a Latvian-made heart medication which was added to the World Anti-Doping Agency's (WADA's) banned list from Jan. 1.
Sharapova, the world's highest-paid sportswoman, claimed to have been taking meldonium on doctor's orders for 10 years and had failed to note that it had become a banned substance until hearing of her failed test at the first grand slam of the year.
She was provisionally suspended on March 12 pending the hearing.
Hundreds of athletes have tested positive for meldonium this year but WADA admitted last month that their bans might be overturned due to a lack of clear scientific information on how long the drug takes to be excreted from the body.
The drug's manufacturer said traces could remain in the body for several months depending on dosage, duration of treatment and sensitivity of testing methods.
The ITF's anti-doping program calls for a four-year suspension for a failed test but it can be reduced in various circumstances, such as for first-time offences or if the player shows no significant fault or negligence.
Sports
The Greek third seed downed American Tiafoe 6-3, 6-4 under the centre court roof at Ariake Tennis Park, where all play on outside courts was delayed an hour by morning drizzle.
Sports
The British pair led Cilic and Dodig by a set and a break but suffered a late collapse as the Croatians prevailed in a deciding tie-break to win 4-6, 7-6 (7/2), 10-7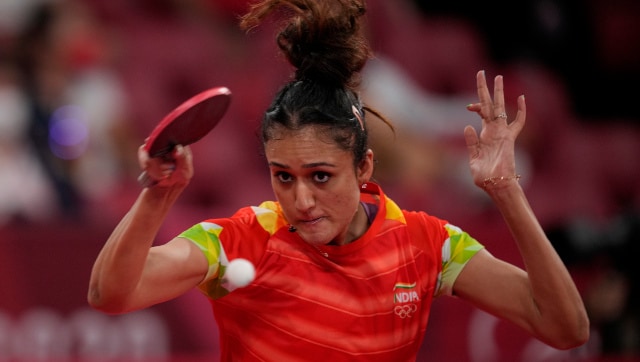 Sports
Manika, ranked 62, made a remarkable comeback after losing the first two games to prevail 4-11, 4-11, 11-7, 12-10, 8-11, 11-5, 11-7 in a second round match that lasted 57 minutes.