Manpreet Kaur banned for illegal substance: India's perennial scourge of doping explained in graphics
After the high-profile case of Manpreet Kaur, who was caught doping this week, here's our data dive into India's doping record in the recent past.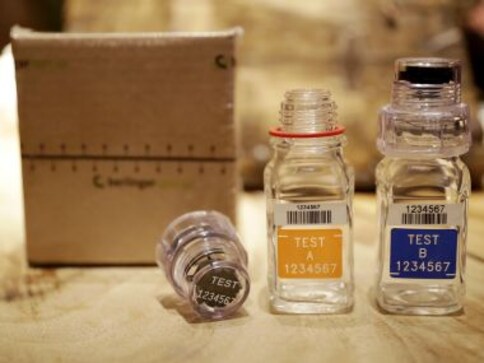 India ended their campaign at the 2017 Asian Athletics Championships on a high, finishing on top of the standings with 29 medals, including 12 golds.
But that joy has been soured somewhat by the news that one of the gold medallists from the event, shotputter Manpreet Kaur, had failed a dope test for banned substances for the second time in a couple of days.
Manpreet's urine samples during the first leg of the Asian Grand Prix at Jinhua (China) on 24 April and the Federation Cup National Championships at Patiala were found to have had stimulant Dimethylbutylamine in them.
This is not the first time that the country has been left embarrassed by its athletes. Just a few months ago, India goalkeeper Subrata Paul was provisionally suspended after the presence of Terbutaline (Beta-2-Agonist) was detected in his urine sample.
The 30-year-old later escaped with a warning from the National Anti-Doping Agency (NADA) after he was able to prove that the use was unintentional. NADA admonished the national team doctor and the governing body of Indian football, All India Football Federation (AIFF), for lapse of judgement.
These high-profile cases have brought the spotlight firmly back on scourge of doping in India. According to statistics available on the NADA website, there were 711 cases of doping among Indian athletes in the period from 2009 to 2016.
According to a report published on the website of the World Anti-Doping Agency (WADA), Indians are third on the list of doping offenders in 2015, the most recent such compilation made public by the anti-doping body.
Sports
Nico's goal secured a 2-1 come-from-behind win over Atlético Madrid on Thursday and sent Athletic Bilbao into its second consecutive Spanish Super Cup final.
Sports
Regional heavyweights Australia and Japan will aim for the trophy at the AFC Women's Asian Cup 2022, while India are targeting the last eight which can help them realise the World Cup dream.
Sports
All the 12 participating teams will be staying inside a strict bio-bubble and everyone involved in the tournament, including all players and officials will undergo regular COVID-19 tests.