Manny Pacquiao trains for comeback bout against Jessie Vargas despite punishing Senate schedule
Manny Pacquiao says that despite a punishing schedule which includes juggling two high-profile jobs in the build up to his return to the boxing ring, he has still managed to maintain his fire for the sport.
Manny Pacquiao says that despite a punishing schedule which includes juggling two high-profile jobs in the build up to his return to the boxing ring, he has still managed to maintain his fire for the sport.
Now that the Philippine Senate is on a break, the boxing legend says he is finally able to start training in earnest to face World Boxing Organization welterweight champion Jessie Vargas in Las Vegas.
Three months after ending his brief ring "retirement," Pacquiao is in the final weeks of preparations for the fight which will be held 5 November at the Thomas & Mack Center.
"It can be very difficult if you are not disciplined. But I feel good," the recently-elected Senate member Pacquiao said Wednesday at the Wild Card Gym in Hollywood.
"Every day I was able to run in the morning and then train after the Senate session. The gym is very close to the Senate.
"It is important to win this fight convincingly to prove that I am still there."
Pacquiao's long-time trainer Freddie Roach said the 37 year-old's continued success is a result of the hard work in the gym.
"His work ethic is still the greatest I have ever seen," Roach said. "I am amazed that after 15 years of working together he still has that passion.
"He's beating the mitts and beating his sparring partners. He still has the speed and power. Manny will punch this guy out."
Pacquiao looked impressive in April when he dominated Timothy Bradley in their third fight.
If he gets past Vargas, as many think he will, Pacquiao could be looking at a fight against unbeaten Terence Crawford in 2017.
"He's like a young Floyd Mayweather," said promoter Bob Arum of Crawford.
After getting his first taste of retirement, Pacquiao says he made a mistake and has no plans to go back to that lonely place.
"I told them that when I feel lazy in training it is time to hang up my gloves," he said.
Roach said from what he has seen over the last few weeks that day is in the distant future.
"I have an agreement with him that when I see him slip he will retire," Roach said. "This is the best I have seen Manny in training camp in a long time. I had to take a couple of days off because my shoulder was so sore from him punching me."
The way Pacquiao's been able to juggle 14 hour days in the Philippines backs up the notion he could continue to fight for some time at a high level.
In a typical day, he says he wakes up for a 7 AM run. He has to be at the Senate at 10 AM for meetings and then the afternoon sessions run until 5 PM He goes to the gym in the evening where he works out until 9 PM before heading home.
"His training is limited to running in the morning and training late at night. It is hardly an ideal situation but he feels he can do it," Arum said.
Fighting funds other projects

Arum said Pacquiao continues to fight because he needs to make money for the many projects he has on the go in the Philippines.
Pacquiao said Wednesday he has donated more than $100 million of his own money to projects, including one in Mindanao Island where he helped build 1,500 homes for the needy.
Pacquiao has also taken a controversial stand on the death penalty in the Philippines. He says the Philippines needs to fall in line with its neighbours like Singapore, Indonesia and Malaysia and enforce the death penalty because international drug smugglers are taking advantage of their laws.
"The Philippines is the only one in Asia that doesn't have the death penalty," said Pacquiao. "People are bringing drugs in from other countries. Some guys from Brazil brought $120 million of cocaine into the country," he said.
Pacquiao is fighting a relatively unknown boxer in Vargas. Roach said he has only seen video of Vargas and kept forgetting his name in a scrum with reporters on Wednesday.
"I don't want to underestimate him," Pacquiao said of Vargas. "People says it is going to be an easy fight for me. But it is my experience that whenever I underestimate my opponent it is trouble for me."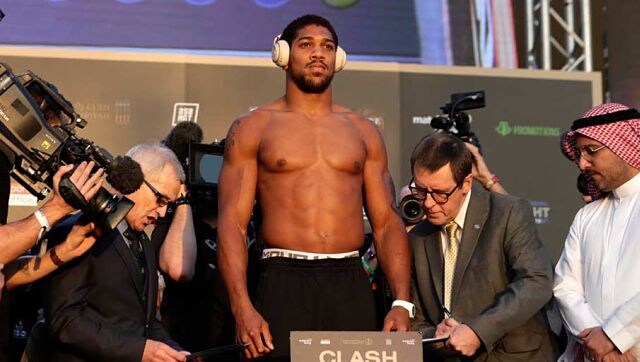 Sports
Joshua is set to face World Boxing Organization (WBO) mandatory challenger Usyk in London on Saturday, with a crowd of some 60,000 expected at Tottenham Hotspur Stadium, the home of the Premier League club.
Sports
Sachin was up against one of the strongest contenders for the title in Gaurav (Railways Sports Promotion Board) and came out triumphant by a 4-1 margin.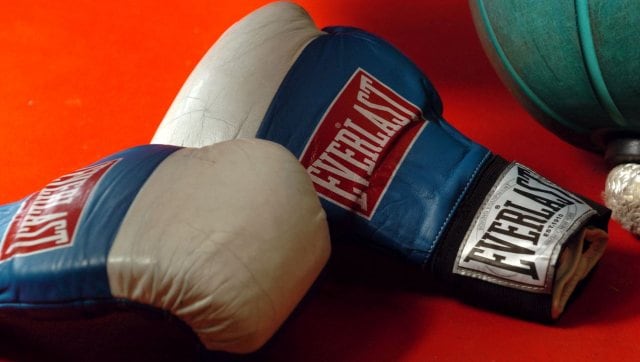 Sports
With the participation of 35 States/UT Units and Boards and close to 400 boxers, the championships will be played as per the International Boxing Association's (AIBA) revised weight divisions, increased from 10 to 13.