Manny Pacquiao says shoulder injury limited him in Floyd Mayweather loss
Manny Pacquiao said a right shoulder injury prevented him from fighting at his best in his loss to Floyd Mayweather Jr.
Manny Pacquiao said a right shoulder injury prevented him from fighting at his best in his loss to Floyd Mayweather Jr.
Nevada officials also denied Pacquiao's request to take an anti-inflammatory shot in his dressing room before the fight Saturday night. The chairman of the Nevada Athletic Commission said the ruling was Pacquiao's fault for not mentioning his injury sooner.
"It's part of the game," Pacquiao said. "I don't want to make alibis or complain or anything ... (but) it's hard to fight one-handed."
Pacquiao, trainer Freddie Roach and promoter Bob Arum were vague on the details of the injury, but confirmed that they considered postponing the bout a few weeks ago.
"I thought he fought a courageous fight under all the circumstances, and I'm very proud of what he accomplished tonight," Arum said.
Pacquiao got hurt some time after mid-March, and Arum said the injury was "the same as the one Kobe Bryant had."
Bryant tore his rotator cuff in January, ending his season with the Los Angeles Lakers. Arum didn't make it clear whether that was the injury he was referencing, but said Pacquiao consulted the same doctor that treated Bryant.
Arum said Pacquiao's camp thought he would be allowed to have an anti-inflammatory shot because he had similar treatment during training. The shots also had been approved by the U.S. Anti-Doping Agency.
But Arum said Top Rank filed incorrect paperwork about the injury, and the Nevada commission ruled against the request for a shot.
Francisco Aguilar, chairman of the Nevada Athletic Commission, said the Pacquiao team did not disclose the injury until Saturday night, so the requests for permission to take the shot and to have a personal doctor in Pacquiao's corner were denied.
"We were not aware of his injury until tonight at 6:30," said Aguilar, who made the ruling. "The medications he was taking were disclosed on his medical questionnaire, but not the actual injury. ... This isn't our first fight. This is our business. There is a process, and when you try to screw with the process, it's not going to work for you."
Pacquiao's camp apparently hoped the fighter could compete without the shot. Despite Pacquiao's limitations, Arum said he didn't regret putting Pacquiao into the fight at less than full strength.
"Athletes always fight hurt," Arum said. "We felt that the work that was done on the shoulder during training would give him the opportunity to use the right hand. We were disappointed when in the third round the injury kicked up again, but this is always the case with sports. You get guys injured in training. He then deals with the injury, he thinks he's conquered it, and then he gets re-injured in the game. It happens in football. It happens in any sport."
Mayweather concurred with his former promoter, noting that he fought with injuries to both of his arms and hands.
The post-fight disclosure of Pacquiao's injury adds a legitimate angle to discussion of a rematch.
Pacquiao demonstrably fought with only a portion of his usual punch output, and his inability to use his right hand consistently made it easier for Mayweather to control the fight.
Roach was proud of his fighter's persistence through injury, but frustrated with Pacquiao's ability to implement his game plan, particularly his inability to throw a right hook.
"It was a very close fight," Roach said. "We'd love to do it again, but hopefully that's in the future."
AP
Find latest and upcoming tech gadgets online on Tech2 Gadgets. Get technology news, gadgets reviews & ratings. Popular gadgets including laptop, tablet and mobile specifications, features, prices, comparison.
First Cricket News
Mark Taylor said authorities should not hesitate in moving out the match from the MCG in the wake of rising coronavirus cases of in Victoria
Sports
Zanardi, who lost both of his legs in an auto racing crash nearly 20 years ago, has been on a ventilator since he crashed his handbike into a truck near the Tuscan town of Pienza on Friday during a relay event.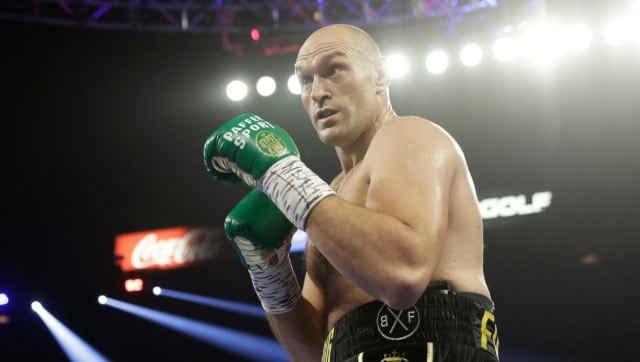 Sports
Fury will be facing Deontay Wilder next and may have to defend against WBC Mandatory challenger Dillian Whyte as well.