Manchester Derby: Forget Guardiola vs Mourinho, Wayne Rooney's selection will decide the match
Manchester United would hope for Wayne Rooney to be the beast that he was meant to be, but will he make it count in the Manchester Derby?
It was March 2013. Manchester United's squad has just been announced for their mammoth second leg tie against Real Madrid in the Champions League. Guess who manager Sir Alex Ferguson decided to drop in what was his biggest match at the European stage in years?
Wayne Rooney's demotion to the bench was baffling for many back then. Three years later, in the backdrop of the Manchester Derby and all the stars that light it up, the Manchester United's captain seems to be shying away from the spotlight. He has effectively melted away into the background, and yet is right there, waiting for one spark that would ignite him.
That's how Rooney's career trajectory has always been projected -- the mercurial Englishman -- one whose fiery temper translates into thumping long-rangers from outside the box. The bad tackles, the tantrums thrown at unsuspecting referees and the straight up malice towards the opposition – all culminating in the ectoplasm of a glorious footballing machine. One built on anger and passion and victory.
At least that's what the Nike adverts sold us on.
Everyone believes that there will come a day when that same Rooney comes to the fore. Because when he does, he would be as unplayable as all of our collective imaginations have desired. And yet, that will never happen.
It's curious how the expectations of people from Rooney and England are eerily similar. There is a resignation that both will fail at the 'big stage' – the championship games. Then the matches happen fast and quick, and for a brief moment, the hopes of their fans are ignited as a last-gasp goal is scored – a pass here, an assist there. Everyone survives for another day, but the embarrassment is here to stay.
It happened with England in Euro 2016 as well. They beat Wales in their second match of the group stage with a last minute winner and just for a few hours one couldn't help but think that finally the Three Lions would grab that tag of favourites by the scruff of the neck and do something on the international stage.
But then came Iceland, like a rude shock. Not just because England lost, but because they lost to Iceland.
The fact remains that Wayne Rooney is not capable of keeping up with most players in the Premier League. His athleticism, desire and his footballing ability have wilted away as a new generation of Lingards and Rashfords bark at the gates of Old Trafford, waiting to do what David Moyes, Louis van Gaal and now Jose Mourinho have all refused to do – drop Rooney and get on with it.
And yet amid all this talk of Rooney being a spent force, his football has seen a mini-reemergence of sorts. He had a hand in Marcus Rashford's last-minute goal against Hull City, he assisted Zlatan Ibrahimovic in United's first home game of the season against Southampton.
Two games and two assists seem like a good enough reason to keep him. But not at the expense of Rashford, who over the weekend, made a mockery of the Norway U21s with a hat-trick. You can't help but question what the young Mancunian has to do to make it into the United XI at this point.
The only way to justify selecting Rooney over Rashford would be defensive duties. If there is one move that Jose Mourinho is sure to make, it is to make sure that Pep Guardiola's team is constricted and restricted to playing with the ball in the middle of the park.
So eventually it comes down to a question of the manager's gumption. Would Mourinho risk his first Manchester derby by playing two forwards upfront? Or will he have learnt his lesson from the 5-0 drubbing his Real Madrid suffered to Pep's Barcelona when the two coaching behemoths met in the El Clasico for the first time?
The betting man's money would be on Rooney to start. Years and years of 'putting in a shift' makes him the favorite to spearhead the red half of Manchester in the derby. That and the signings of Paul Pogba and Zlatan Ibrahimovic mean that there is no pressure on the Evertonian… other than the usual amount.
But with his influence waning and aura all but gone, this Manchester derby might end up being special for more reasons than one. It might be the last time the casual football fan can hope that the Rooney of yesteryear turns up. Football could do with it, the Premier League could do with it and Manchester United could certainly do with their captain being the beast that he was meant to be.
After all, the beauty of the game doesn't just lie in Messi darting past defenders by the dozen, but also in Rooney's beetroot red face as he celebrates scoring a screamer hit with the ferocity of a man dying to make a point.
Football
Chelsea will now start the search for a permanent sporting director, with Granovskaia leaving the club after almost 20 years at Stamford Bridge.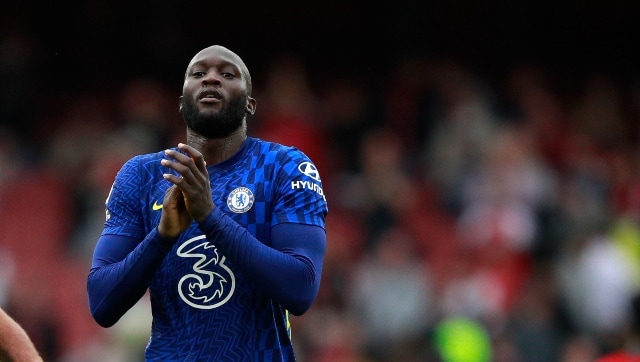 Sports
Lukaku ended this season as Chelsea's top scorer with 15 goals, but the former Manchester United and Everton player scored only eight times in the league.
Sports
The 38-year-old former Argentina international, who announced he was hanging up his boots on June 4, will take over the club on a one-year contract.