Mamba Out! Kobe Bryant bids farewell with stunning 60 point haul in Lakers' fightback win
Kobe Bryant went out with a Hollywood ending to his remarkable career, scoring 60 points in his final NBA game wrapping up 20 years in the NBA with an unbelievable offensive showcase in the Los Angeles Lakers' 101-96 victory over the Utah Jazz.
Los Angeles: Kobe Bryant went out with a Hollywood ending to his remarkable career.
He scored 60 points in his final NBA game Wednesday night, wrapping up 20 years in the NBA with an unbelievable offensive showcase in the Los Angeles Lakers' 101-96 victory over the Utah Jazz.
Bryant scored 23 points in the fourth quarter, posting his first 50-point game since February 2009 and rallying the Lakers from a 15-point deficit to win the final game of the worst season in franchise history.
"Man, I can't believe how fast 20 years went by, this is crazy," Bryant said after the victory in an address to the crowd.
"To be standing on center court with you guys, my team-mates behind me, appreciating all this, the journey we've been on.
"I grew up a die-hard Laker fan -- I mean a die-hard Laker fan -- so to be drafted and traded here and spend 20 years here, you can't write something better than this.
"No words can describe how I feel about you guys, thank you, thank you from the bottom of my heart. What can I say? Mamba out."
The mic drop to end all mic drops. pic.twitter.com/ayd5qs2ujW

— NBA on ESPN (@ESPNNBA) April 14, 2016
With the entire Staples Center crowd standing, Bryant drained a 3-pointer with 59 seconds left. He hit another with 31 seconds to play, putting the Lakers ahead 97-96. He finished with an assist before checking out for good with 4.1 seconds left in just the Lakers' 17th win of the worst season in franchise history.
Bryant took a career-high 50 shots to get there. He posted his highest-scoring performance since getting 61 against New York in 2009. It was the fifth highest-scoring game of his career, and he became the oldest player to score 50 points in an NBA game.
The entire night was a tribute to Bryant, who is retiring after 20 seasons, five championship rings and 18 All-Star selections with the Lakers, who honored him before and after the game. Bryant is just the fifth player in NBA history to play 20 seasons, and the first with just one team.
Between the whistles, Bryant and his teammates conspired for one last omnivorous scoring performance by the third-leading scorer in NBA history.
Bryant surpassed his previous career high of 47 shots, taken in a loss to Boston on 7 November 2002.
It was daylong tribute with thousands of fans thronging the downtown streets around Staples Center and chanting his name from early afternoon. Fans lucky enough to get inside Staples Center greeted him with ovations at every opportunity. Magic Johnson anchored a brief pregame tribute by calling Bryant "the biggest and greatest celebrity we've had in this town for 20 years" and "the greatest to wear the purple and gold."
After blowing kisses and pounding his heart before the game, Bryant got right to work on what the fans wanted to see. But he missed his first five shots before finally pump-faking and finally connecting on a jumper.
Bryant found a rhythm then, finishing the first quarter with 15 points on 13 shots. He kept it up after sitting out the first six minutes of the second, finishing with 22 points despite missing a last-minute shot, his 20th of the first half.
A sell-out crowd of 19,060 fans had packed into the Staples Center to watch Bryant lace up for the 1,566th and last time.
A galaxy of A-list celebrities -- from Jack Nicholson to David Beckham -- roared their approval from courtside as Bryant exited with a perfectly scripted finale.
Lakers legend Magic Johnson had acted as master of ceremonies for a lengthy pre-game tribute that featured video messages from some of the NBA's most recognizable figures.
"We are here to celebrate greatness for 20 years," Johnson told the crowd.
"He's not only a great and unbelievable sports icon but he's already the greatest to wear the purple and gold."
Oscar-winning actor Nicholson -- a regular presence at courtside during the Bryant era -- wrapped up a montage of video messages.
"Kobe, goodbye, I think I might retire with you, I'm not sure," said Nicholson.
Nicholson later described Bryant's retirement as a "melancholy" moment.
"It's like anything -- you don't know what you had until you don't have it," Nicholson told NBA TV. "Fortunately we do know what we had and he's been great all the way."
Bryant's tribute video was a virtual who's who of the NBA, with Shaquille O'Neal, Lamar Odom, Stephen Curry, LeBron James, Carmelo Anthony and several other coaches and players featured.
Mamba out. pic.twitter.com/FRpOXZZIaA

— NBA on ESPN (@ESPNNBA) April 14, 2016
Kobe Bryant by the numbers
1: NBA Most Valuable Player award, in the 2007-08 season
2: NBA scoring titles, in 2005-06 (35.4 pts/game) and 2006-07 (31.6 pts/game)
NBA Finals MVP awards (2009, 2010)
5: NBA championships won with the Lakers in 2000, 2001, 2002, 2009 and 2010
8: First jersey number as a Laker, worn for his first decade inthe league until he switched to 24.
10: Number of coaches in 20 seasons, including two stretches with Phil Jackson.
12: Three-pointers made in a January 7, 2003 game against Seattle, an NBA record since equalled by Golden State's Stephen Curry.
13: Overall selection by the Charlotte Hornets in the 1996 NBA Draft. He was traded to the Lakers 15 days later.
13.6: Scoring average for the United States in the 2008 and 2012 Olympics.
15: All-Star Game starts, the most in history.
18: Consecutive All-Star Game selections (the longest streak and second-most overall selections behind Abdul-Jabbar's 19).
20: Seasons with the Lakers, the most for one player with one team in NBA history.
24: Jersey number from start of 2006-07 season, after switching from No. 8.
50: 24 career 50 point games, third most in NBA history behind Chamberlain (118) and Jordan (31)
81: Points in a 122-104 victory over the Toronto Raptors on January 22, 2006 -- second-highest total in NBA history behind Wilt Chamberlain's 100-point game in 1962.
1,346: Regular-season games played, along with 220 playoff games.
5,640: Points scored in the playoffs, third-most in NBA history behind Michael Jordan (5,987) and Abdul-Jabbar (5,762)
33,643: Career regular-season points, third on the NBA's all-time scoring list behind Kareem Abdul-Jabbar and Karl Malone.
323.3: Million dollars, Bryant's cumulative salary since his NBA debut, including $25 million for his final season.
With inputs from agencies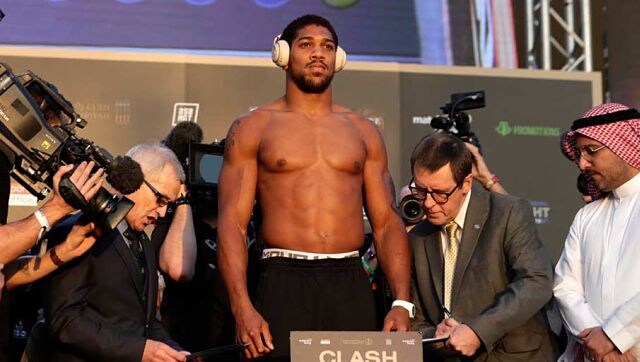 Sports
Talks of a unification 'superfight', which went on for months, appeared to be on the brink of ending in an agreement earlier this year only for a United States arbitrator to rule Fury had to fight Deontay Wilder for a third time.
First Cricket News
Nortje, who picked 22 wickets in 16 matches in his first-ever IPL season in 2020, played an instrumental role in helping DC reach their maiden IPL final, where it came second-best against Mumbai Indians last year.
Sports
Japan has seen the number of infections decline following a record spike last month, which prompted the government to expand and extended virus restrictions, despite the national vaccination programme ramping up.