Malaysian Grand Prix: Sebastian Vettel moves on from Singapore crash, hopes to narrow championship gap
Vettel told reporters at the Malaysian Grand Prix on Thursday that he felt he still had time to close the gap on his Mercedes rival.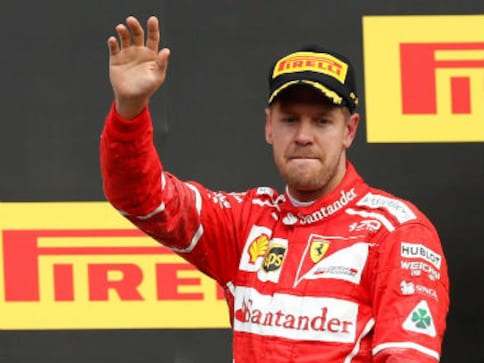 Sepang: Sebastian Vettel says he has moved on from the first lap Singapore Grand Prix crash that left the Ferrari driver 28 points behind Lewis Hamilton in the Formula One championship battle.
The German told reporters at the Malaysian Grand Prix on Thursday that he felt he still had time to close the gap on his Mercedes rival.
"I don't think there's much assessment necessary," said the four-times world champion, sitting between team mate Kimi Raikkonen and Red Bull's Max Verstappen at a news conference ahead of Sunday's race.
"Obviously, on Sunday all three of us were unhappy but you move on.
"I think we have a lot of races left, I think we have a strong car. I'm not too fussed about the amount of points," he added.
The start-line carnage that wiped out all three drivers' hopes cleared the way for Hamilton to win from fifth place on the grid.
With just six of the 20 rounds remaining, the gap between Hamilton and Vettel — who had led until only two races ago — is the biggest it has been so far in an otherwise hard-fought season.
Vettel will have to win four of the remaining six races just to even the score again if Hamilton were to finish second in them all.
The Briton won't need to win another race this season if Vettel, a record four-time winner in Malaysia, finishes lower than second on Sunday.
But the 30-year-old has staged seemingly impossible comebacks in the past, including in 2010 when he clinched his maiden title despite trailing Hamilton by 31 points with six races to go.
That was in a different era, however, with Hamilton at McLaren and cars using the old V8 engines.
Hamilton, who suffered a similar championship setback to Vettel a year ago in Malaysia when his engine blew while he was leading, was also reluctant to hail the Singapore race as the season's decisive turning point.
"There's lots of turning points within a year," he told reporters. "I'm going to try and make sure that was the last one."
Sports
After the fifth race of the year, Lewis Hamilton is sixth in the drivers' standings on 36 points, with fellow Briton fourth on 59.
Sports
After making a threat to sit out, Lewis Hamilton removed most of his jewellery, including the earrings, for the practice session but scored a small victory with an exemption for the nose stud.
Sports
Hamilton admitted to relief and said he and Mercedes would 'keep chipping away' to recover lost speed after he qualified sixth on Saturday for the Miami Grand Prix.